Charli XCX wore a cropped, sleeveless denim jacket with matching tiny denim shorts, HUGE platform silver sneakers and large hoop earrings as she partied at the famous Hakkasan Nightclub at the MGM Grand in Las Vegas!
The singer, who has just released her new music video called "BOYS", arrived at the Vegas hot spot to party with Hakkasan's new resident artists and her good friends, Cash Cash, who were kicking off their residency with the debut of their "Cash Is King" party.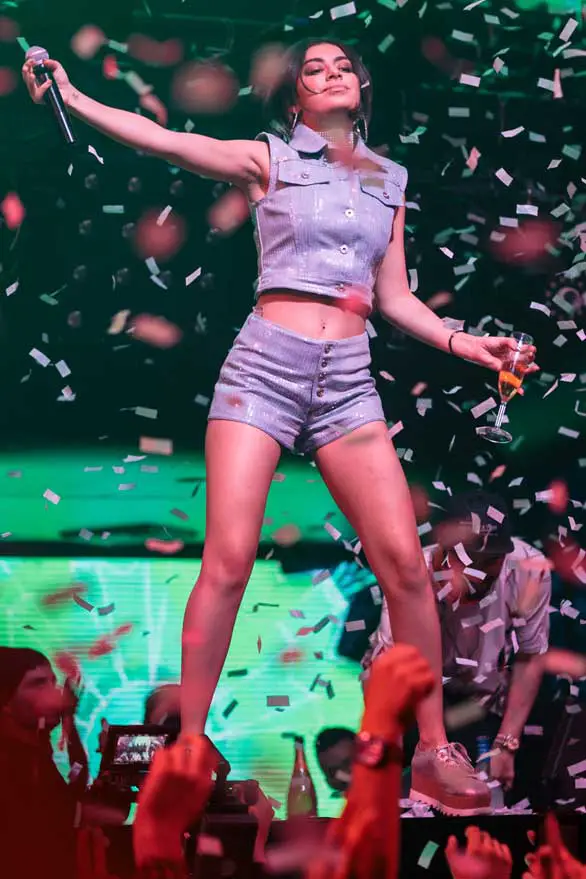 Joe Jonas, Diplo, Wiz Khalifa, Vampire Weekend's Ezra Koenig, Mac DeMarco, D.R.A.M., Jack Antonoff, Mark Ronson, Ty Dolla $ign and Charlie Puth all-star in her new music video titled "BOYS".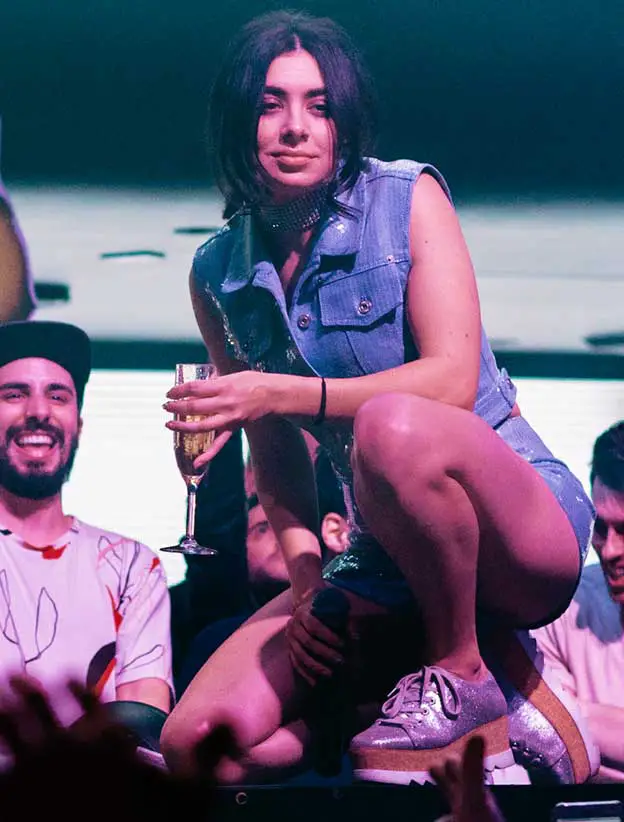 Check it out on her official YouTube channel below.
YOUTUBE: Charli XCX – Boys [Official Video]
Charli XCX even wrote "Angels!!! The boys video is finally here!!!!! Directed by me!!!!! So happy that this is finally out in the world! NO BOYS WERE HARMED IN THE MAKING OF THIS VIDEO ?".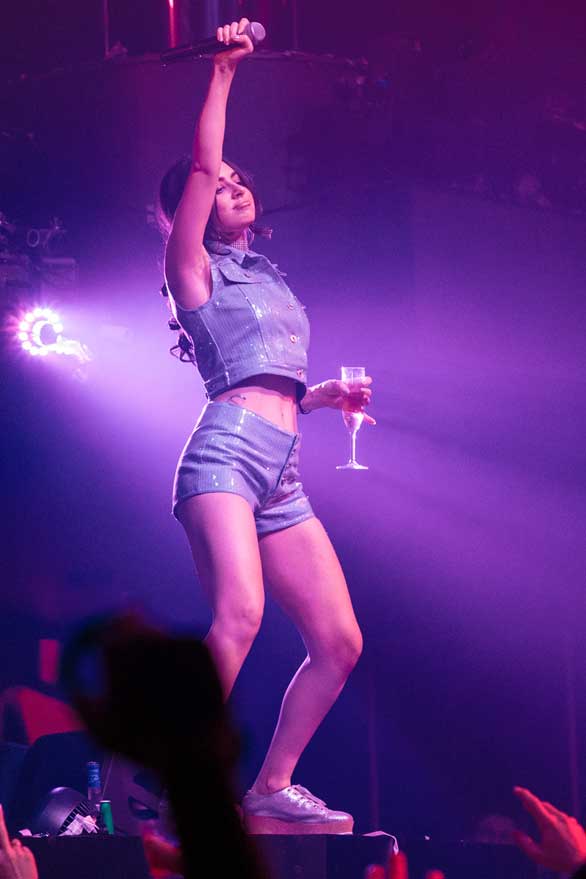 One Directionsinger Louis Tomlinson was also out and about promoting his new single "Back to You" see the pics below: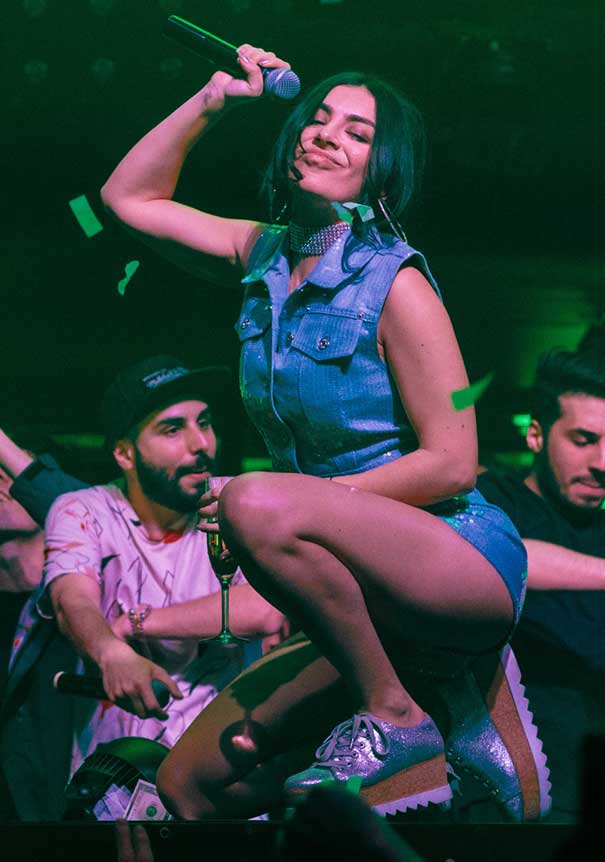 Charli XCX Trivia: Charli XCX's real name is Charlotte Emma Aitchison and she reportedly took the name 'Charli XCX' from her MSN Messenger display name when she was younger.