Prince Harry was pictured with a new chauffeur as he was driven by five-year-old Daimy Gommers, daughter of Dutch Invictus Games Toronto competitor Paul Gommers!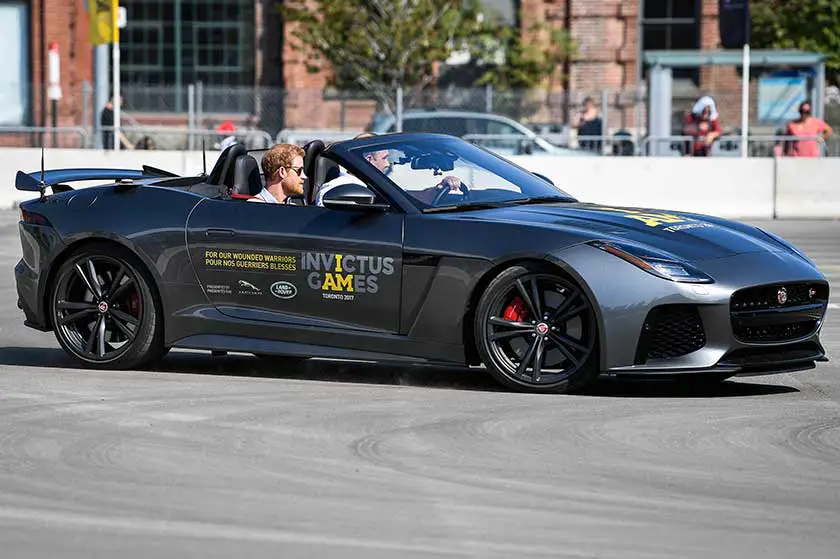 Pictured at the Jaguar Land Rover Driving Challenge in Toronto, Canada the Prince and future King was all smiles as his smaller companion took to the wheel in the small Land Rover!
It was cuteness overload at the event and her father, Paul Gommers, is competing in archery and sitting volleyball.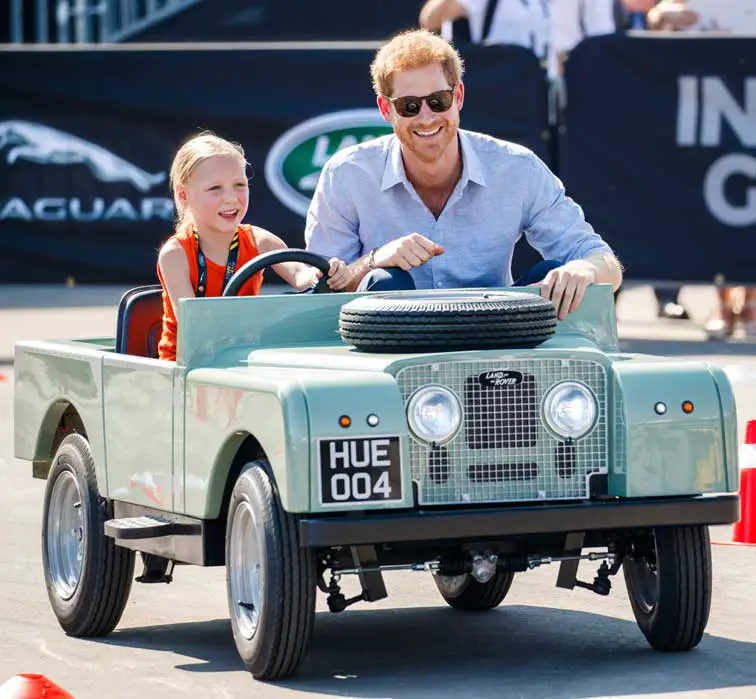 Prince Harry was also spotted driving with German competitor Dennis Siesing at the Jaguar Land Rover Driving Challenge at the  Invictus Games Toronto 2017 Canada.
VIDEO: Daddy Day Care: William Helps Prince George Out of a Minivan
Prince Harry and his girlfriend Meghan Markle made a surprise appearance at the 2017 Invictus Games Wheelchair Tennis event held at Nathan Phillips Square in Toronto, Canada.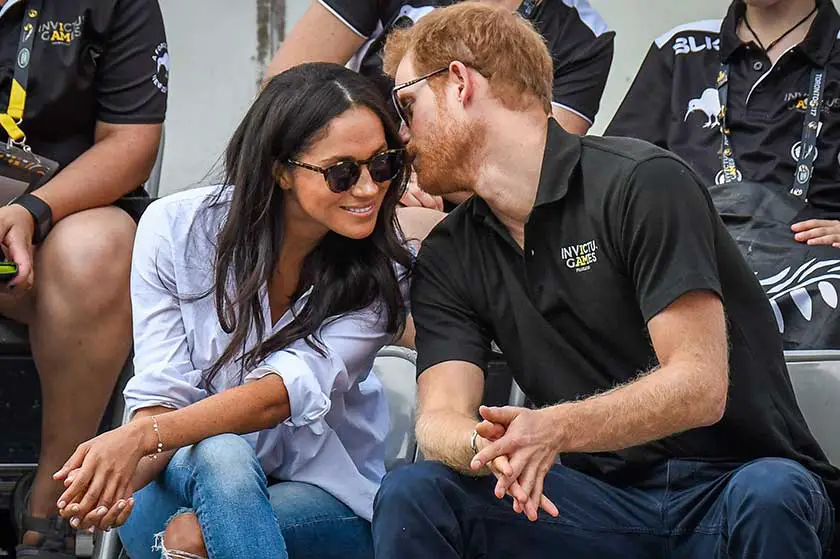 The Prince was seen leaning in and whispering to Meghan as they made their first public appearance.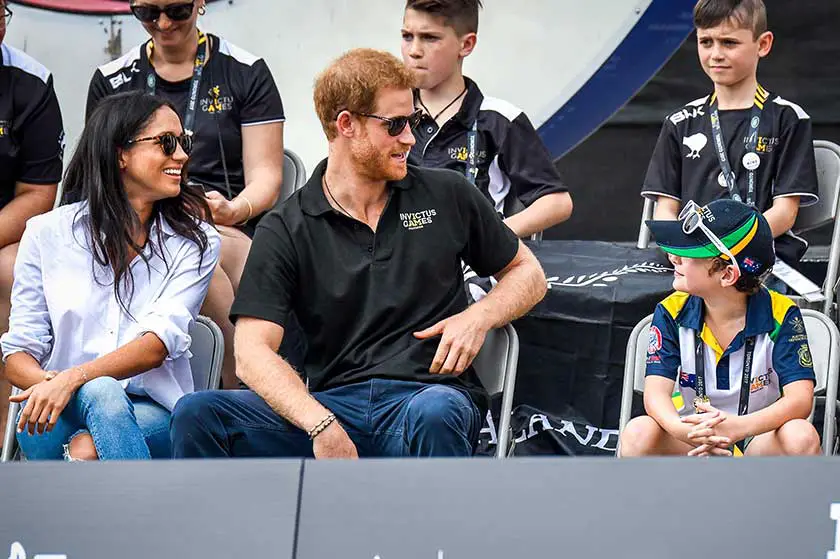 Harry and Meghan were seen laughing as the dozens of cameras pointed in their direction captured every moment during The 2017 Invictus Games. Check out the pics here:
Prince Harry was also spotted kissing Meghan Markle at the games! The international event is a Paralympic-style multi-sport event, which was created by Prince Harry of Wales. The participants include wounded, injured or sick armed services personnel and their associated veterans.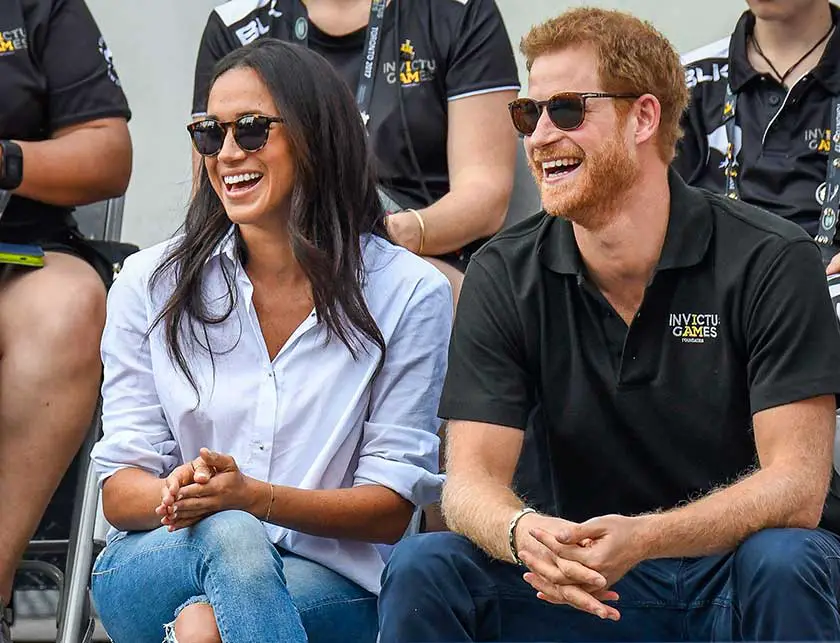 The annual event was launched in 2014 in London, England. Prince Harry was seen handing out the first medals at the Jaguar Land Rover challenge where teams tackled off-road and agility – testing their communication and team-work in two time-trials.
Primer Minister Justin Trudeau and Canadian actor Mike Myers were also in attendance as the games kicked off in Toronto, Canada at the Air Canada Center. Trudeau told the 500 competing veterans '"You're not just here to inspire, you're here to win," Mike Myers was also handed a Canadian jacket as the game kicked off on Saturday night.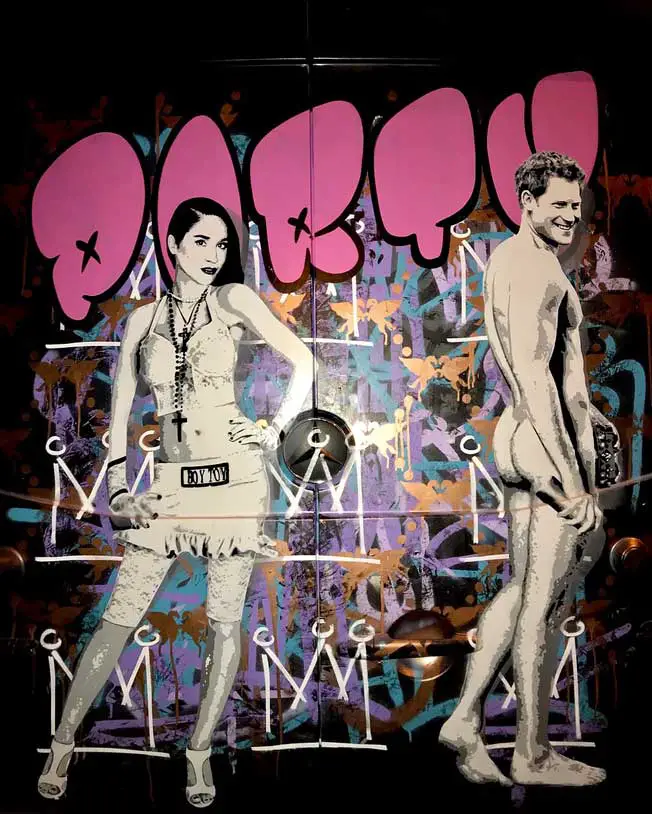 Prince Harry Trivia: Prince Harry came up with The Invictus Games after attending the Warrior Games in Colorado Springs in 2013.