Prince Harry was given a big kiss on the lips by his wife, Meghan Markle, as his polo team won the Sentebale ISPS Handa Polo Cup in Windsor.
The Duchess of Sussex was presenting the winners with the trophy and lucky enough for her she was able to give one of the winners a big smacker having married him just a couple of months ago!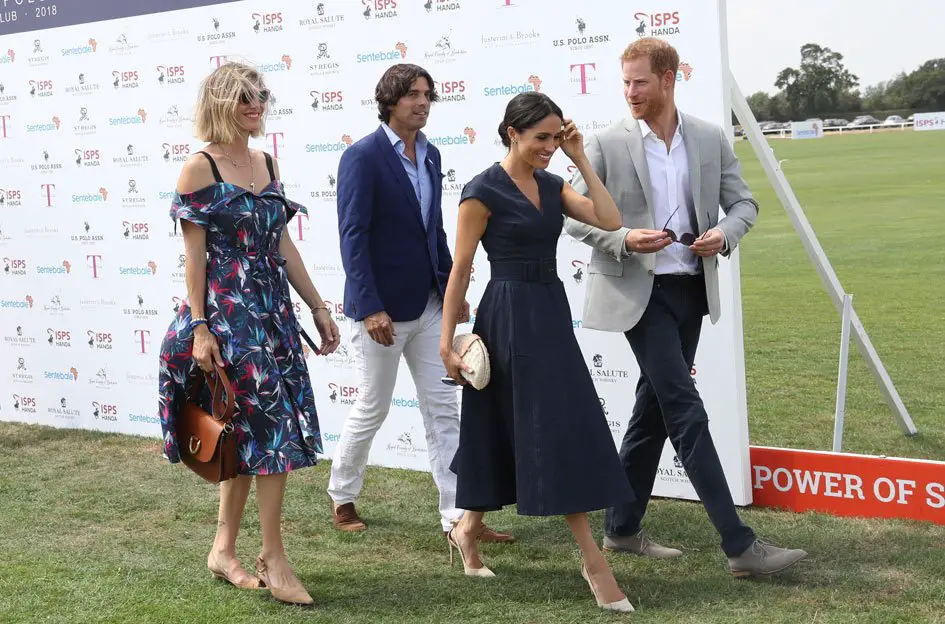 Meghan Markle fashioned a blue cotton Carolina Herrera dress with a belted waist and a V neckline as she arrived with her husband, Sentebale Ambassador Nacho Figueres and Delfina Figueras at the Royal County of Berkshire Polo Club.
Polo player and teammate Nacho Figueres almost interrupted the couple's kiss as he accidentally photobombed the picture the photographers were waiting for!
VIDEO: Why Meghan Markle Quit Instagram
It was a close Polo match, culminating in a winning pass from The Duke of Sussex to Sentebale Ambassador Nacho Figueras, who scored the final goal. The score was 5 –4.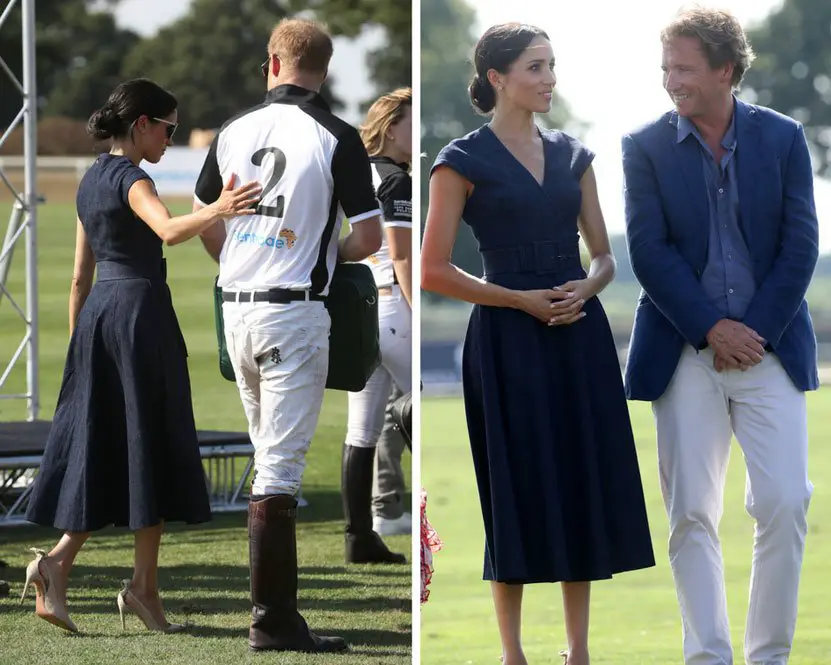 Sentebale is a charity that supports the mental health and wellbeing of children and young people affected by HIV in Lesotho and Botswana.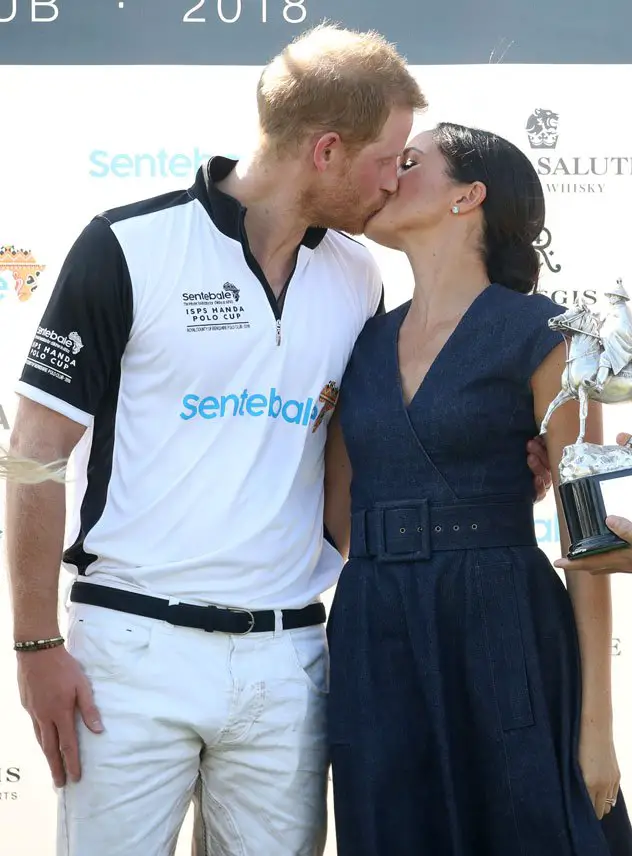 Prince Harry and Meghan Markle were married in May but before they got hitched the street artist Pegasus turned them into works of art, with Meghan portrayed as Madonna! Check out the pics here: PICS: Prince Harry In The Buff & Meghan Markle Is Madonna In Raunchy New Pegasus Artwork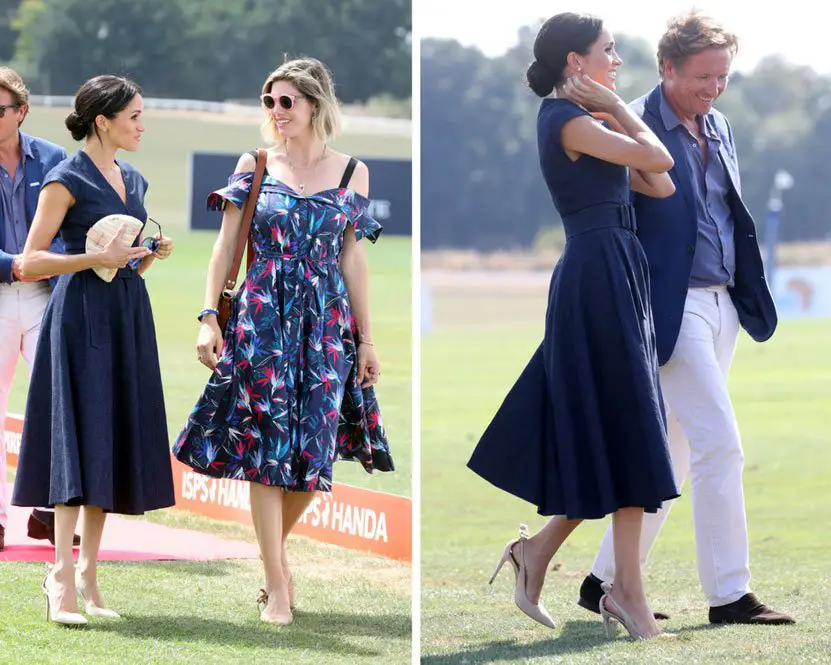 If you missed the wedding of the year then you can check out 10 things you might have missed here: From Goldenballs To His Gloves: 10 Wacky Things From The Wedding Of Prince Harry & Meghan Markle
The couple are now set to take a holiday abroad with Meghan set to celebrate her 37th birthday on August 4th.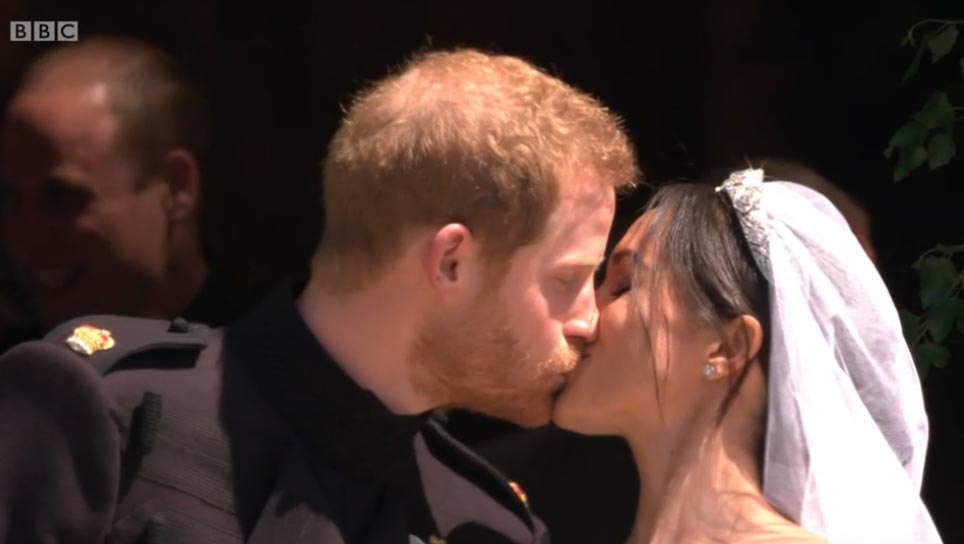 Meghan Markle also already pre-empted her new way of life deleting her Instagram account in January 2018. Here's our take on why she had to escape the social media world (lucky girl!): Story: Why Meghan Markle Had To Quit Instagram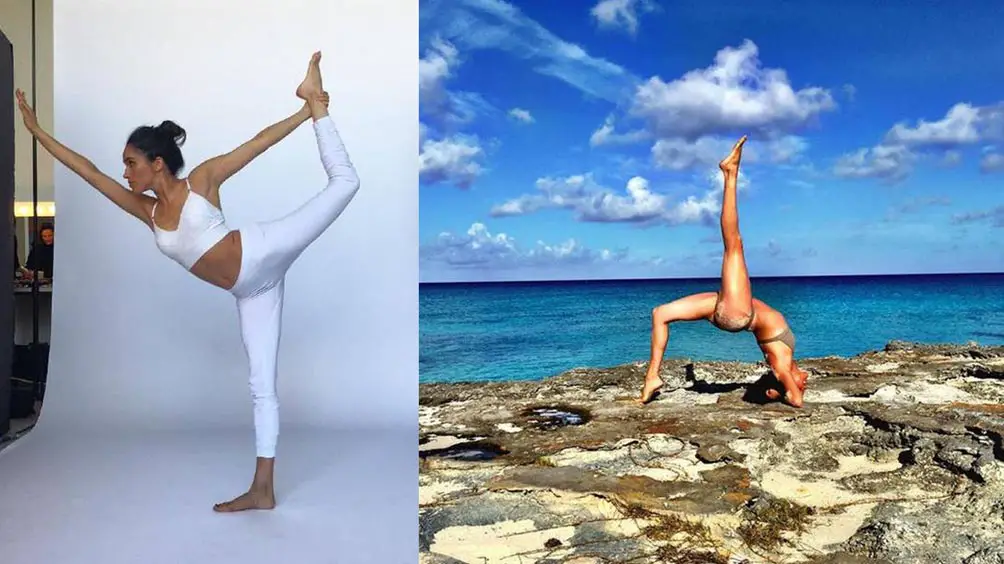 Meghan Markle Trivia: After Harry and Meghan tied the knot they sped off in an electric E-Type Jaguar car with the license plate reading, E190518, the date of the couple's wedding.