Director Todd Phillips has returned to direct a new film starring Joaquin Phoenix as The Joker.  Also known as Arthur Fleck, the notorious Supervillain was seen shooting scenes on a cool graffiti background at an un-used fairground.
Joaquin's character was dressed in a tan jacket and orange cardigan in this amazing behind the scenes footage which showed the actor with a scruffy hairdo and a smirk on his face. He then shot the same scene approaching a larger clown and throwing away his red nose!
Zazie Beetz will join Joaquin as Sophie Dumond on The Joker (2019). She was recently pictured by Celebrity WotNot filming the new Deadpool 2 movie as Domino. Check out more pics right here: Domino Touches Down In Style Via Parachute Onto 'Deadpool 2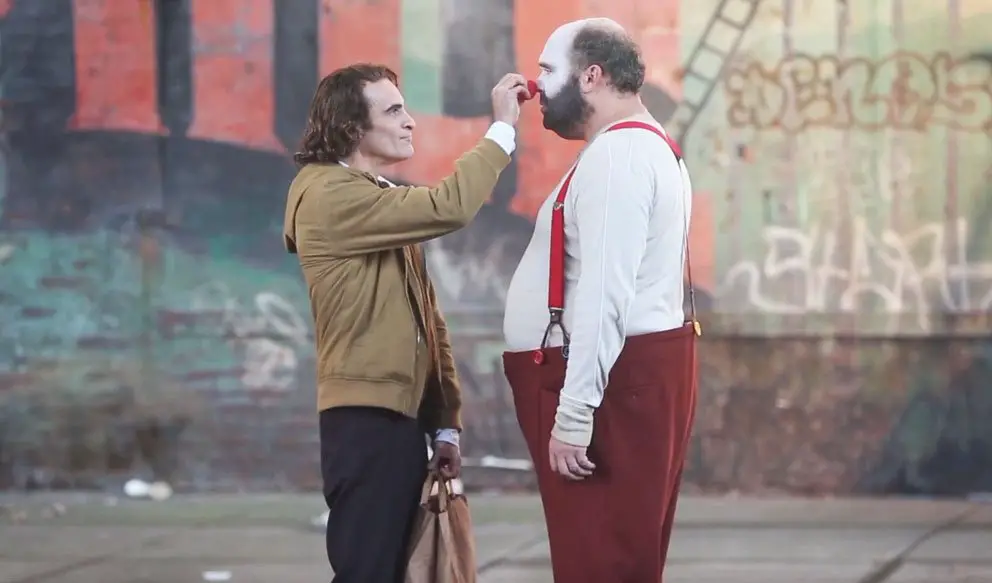 The Joker Trivia: The Joker role is synonymous with both Jack Nicholson and the late Heath Ledger. We're excited to see what Joaquin's performance will bring to the part.