IT IS ON! In these amazing behind-the-scenes pics our snappers captured the moment Superman had The Flash in a headlock!
Tyler Hoechlin who plays the Man of Steel and Grant Gustin who plays the fastest man in the Arrowverse were pictured fighting on the streets of National City.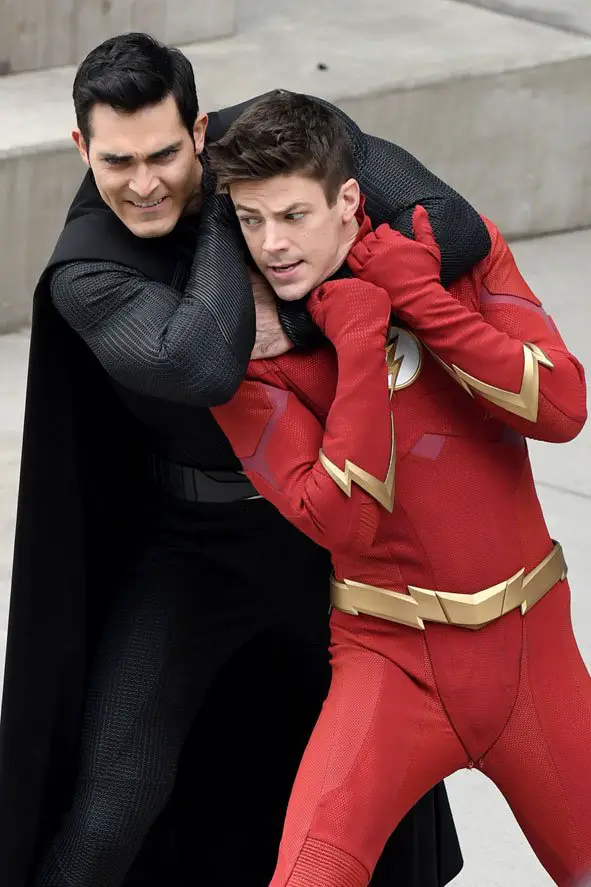 Is this the Season 5 Finale of the Supergirl / The Flash Crossover titled "Elseworlds"? Check out our amazing video above and see our SUPERHERO Galleries for ALL the pics:
Superman Trivia: According to Comicbook.com first appeared in the 1993 comic book "Reign of the Supermen".