Bystanders were wondering who the man behind the clown mask and black sheet was as filming was spotted in New York City. Celebrity WotNot stuck around on the film set and discovered it was the new Batman Origins movie titled The Joker.
And it was Joaquin Phoenix who was spotted in full clown makeup as he filmed scenes for the new Batman Origins film. Joaquin was filmed shooting a scene where he was looking upset on the phone and then banging his head on the phone booth window.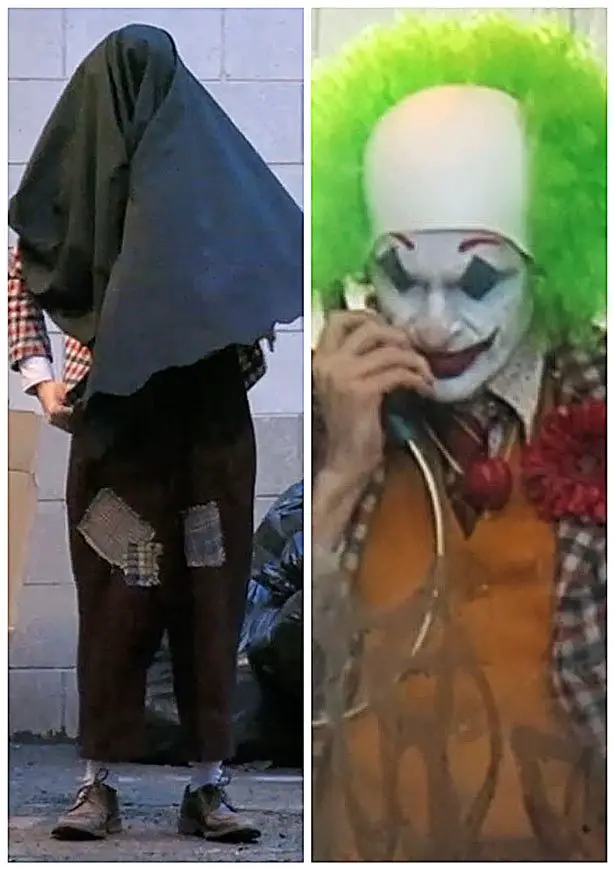 Joaquin was also filmed shooting scenes on a cool graffiti background at an unused fairground and having an altercation with another clown. See the behind-the-scenes pics here: Joaquin Phoenix IS The Joker FIRST Behind-The-Scenes Footage
Also known as Arthur Fleck, the notorious Supervillain will be joined by Zazie Beetz as Sophie Dumond on The Joker set for release in 2019.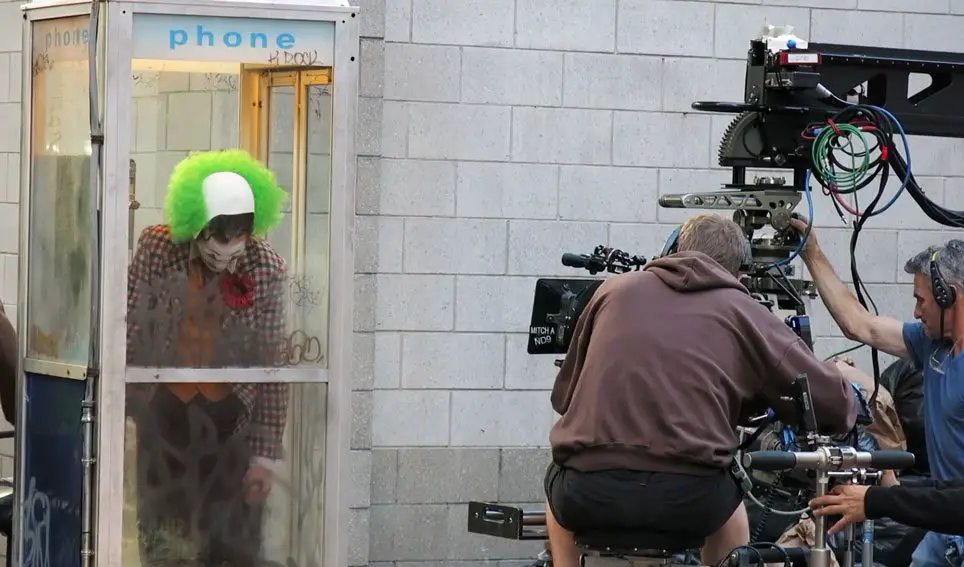 Joaquin Phoenix Trivia: Joaquin Phoenix was born Joaquin Rafael Bottom but his family changed their name to "Phoenix" after the mythical bird.