Keanu Reeves was spotted filming scenes in the pouring rain in New York City. The Matrix star was seen on the film set of the action film John Wick 3. The film is the third in the franchise and its current working title is John Wick 3: Parabellum.
Parabellum is a type of Machine Gun (Luger P08 pistol) or can be traced to the Latin phrase meaning "prepare for war".
Keanu looked panicked during the scene outside a busy market area to see if he's being followed. He was also seen stabbing a woman and throwing her to the ground later.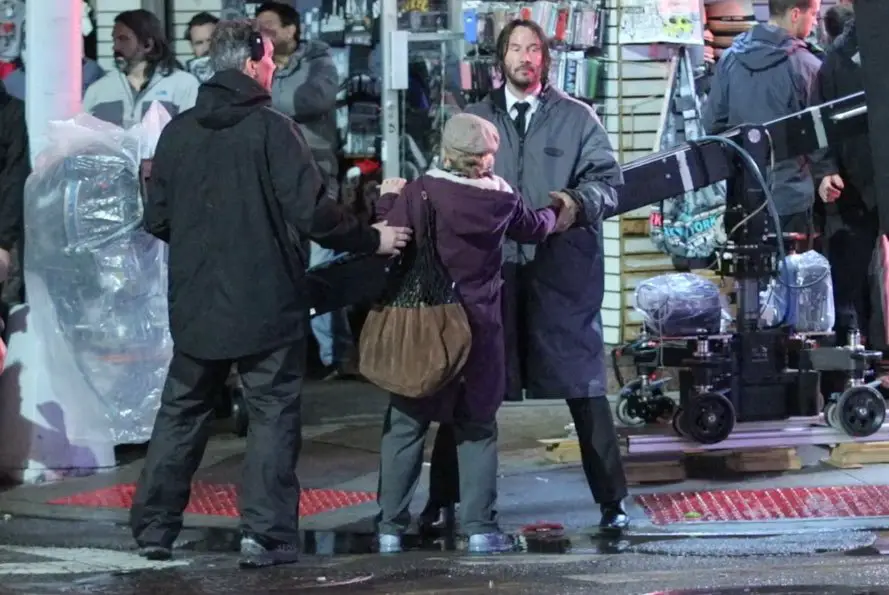 The hair and Make-Up department were quick on the scene during a break in the filming to try towel off the action star to make him as comfortable as possible.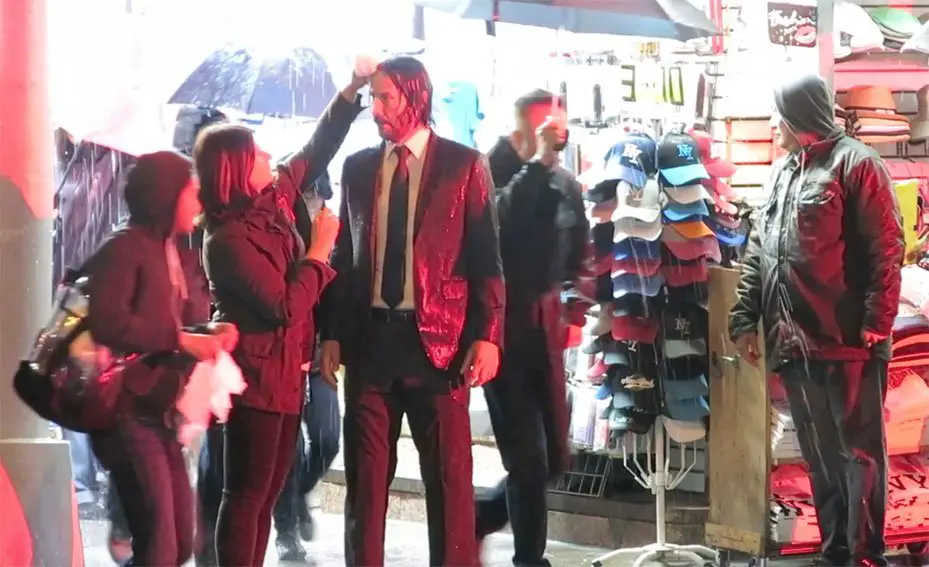 John Wick 3: Parabellum is set for release on 16th May 2019 so no doubt they'll be plenty of more behind-the-scenes pics from the film set so check back to our website and social media channels for the latest coverage.
We have some more videos of Keanu Reeves on our official YouTube Channel including footage of him and new girlfriend Alexandra Grant, taking a cigarette break at the Sundance Film Festival and generally being a legend to fans signing autographs for them.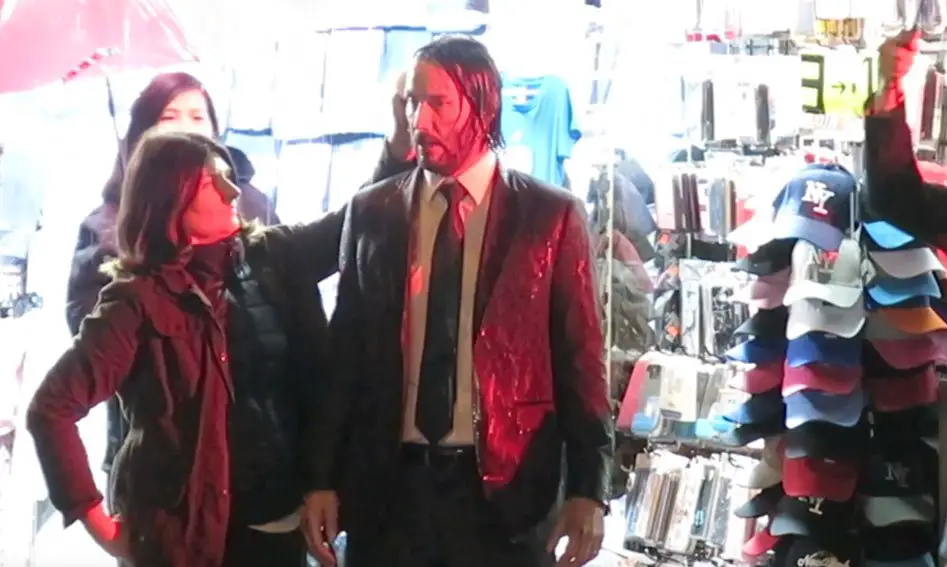 We also have a FREE KEANU REEVES IMAGE gallery! Check out all the pics we have so far of Keanu Reeves on our free celebrity picture gallery: CelebritySessed: Keanu Reeves
Keanu Reeves Trivia: Did you know Keanu Reeves wrote a book of poetry? It's titled an Ode to Happiness and is so rare it costs around $820! Check out more fun Keanu facts here: Why Did Keanu Reeves Give All His Matrix Money Away?