Denise Richards, who famously played Bond girl Christmas Jones in The World Is Not Enough, seemed to be having a good giggle whilst learning how to snowboard with her male instructor and friend.
The 46-year-old actress wore an all-red ski outfit and rode a Burton Snowboard as she showed off her snowboarding skills and play-fought in the snow for the cameras in Park City, Utah.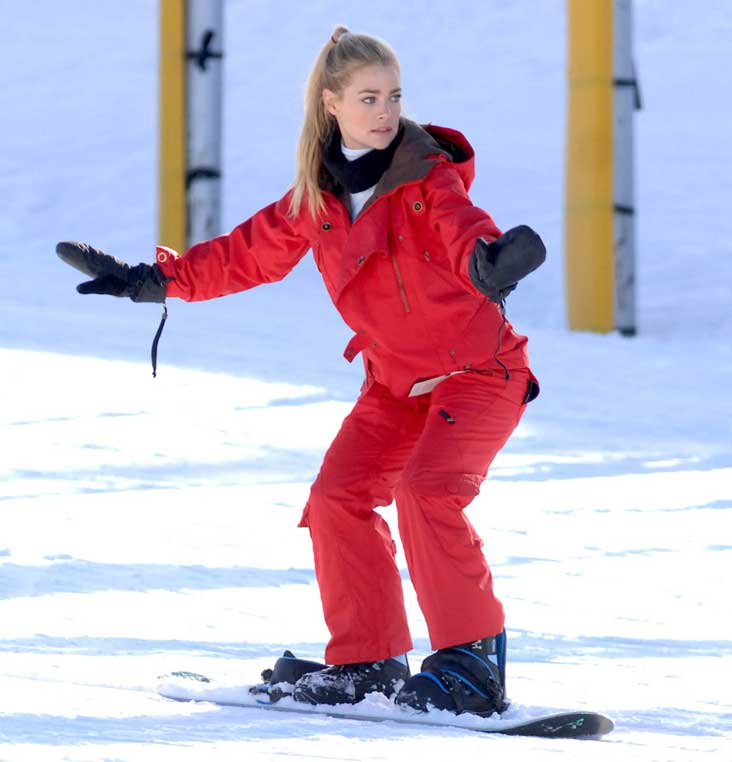 The beauty played Monica and Ross Geller's cousin on Friends in 2001 titled "The One with Ross and Monica's Cousin" and was also famously married to Charlie Sheen.
The couple who have two children together, famously divorced in 2005.  Richards has since adopted another child named Eloise Joni Richards; the girl's middle name is that of Richards' mother, who died from cancer in December 2007.
Denise Richards has done work with the Pup My Ride program, which transports small dogs from high-kill animal shelters to other parts of the US where there's a greater demand for small dogs. Well done Denise!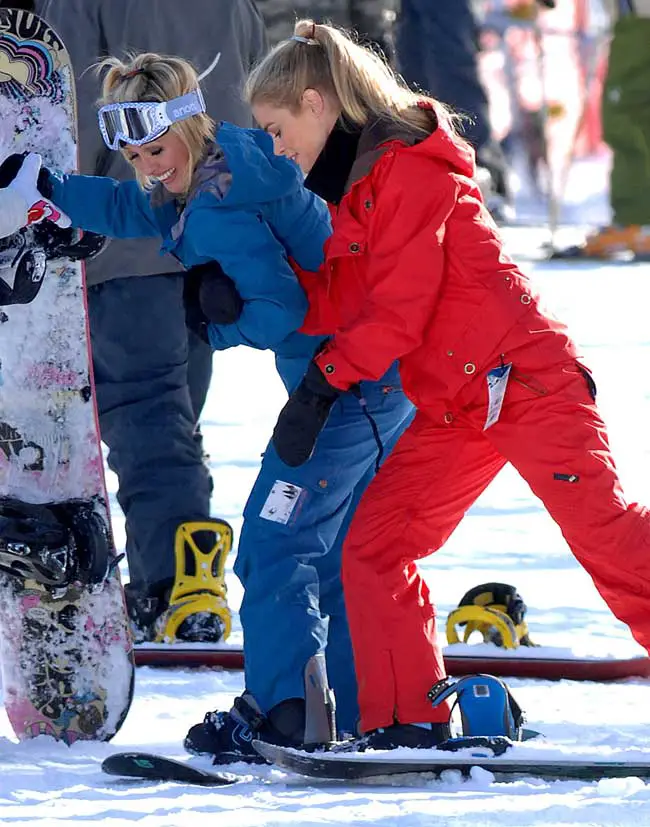 VIDEO: Denise Richards Learns to Snowboard
Denise has been extremely busy in 2017 filming The Toybox, Adi Shankar's Gods and Secrets, Tomboy, A Violent Man, Girlfriends' Guide to Divorce, American Satan, Altitude, American Violence and A Girl Is a Gun.
Denise Richards once starred in Saved By The Bell and then hit the big screen starring in Starship Troopers (1997) and Wild Things (1998).
In 1999 Denise Richards played Dr Christmas Jones who was a nuclear physicist in the Bond film The World Is Not Enough with Pierce Brosnan.
Denise has recently put her Hidden Hills mansion up for sale for $5.995 million which is considerably cheaper than the original asking price of $7.749 million.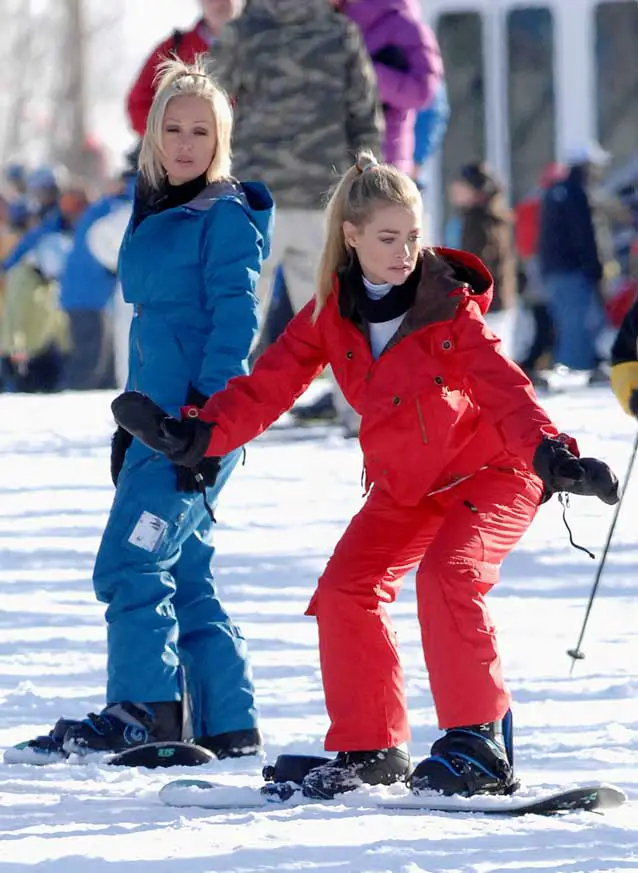 Denise Richards Trivia: Before she hit the big screen Denise Richards starred in Beverly Hills, 90210 (1992), Seinfeld (1993), Lois and Clark (1994) and Melrose Place (1996).