Naomi Watts stepped out in an unusual outfit but also promoted a positive message with her coffee cup reading "Good Vibes Only"!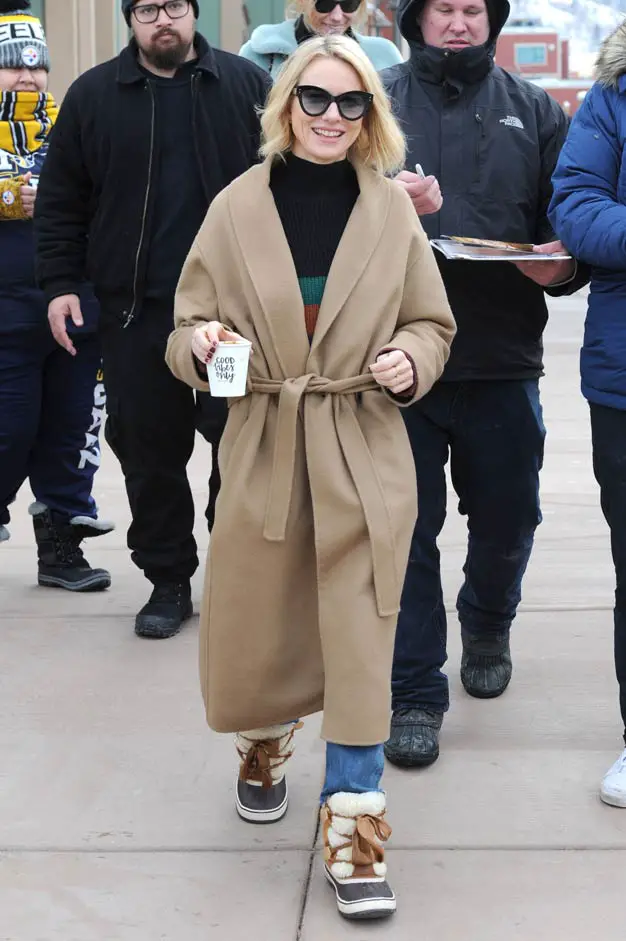 The Australian actress wore a beige trench coat that almost looked like a dressing gown and braved the wintery conditions of Park City, Utah wearing Sorel Boots.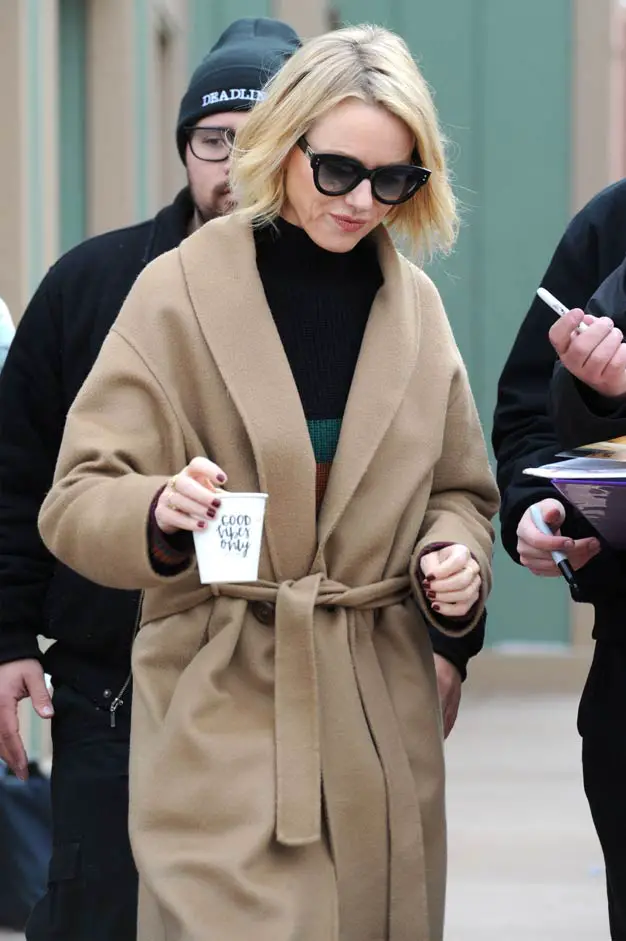 She was spotted promoting her new movie titled Ophelia (2018) where she will play Gertrude / Mechtild,  Hamlet's mother and Queen of Denmark.
Check out lots of other stars as they hit Main Street in Park City, Utah at the 2018 Sundance Film Festival below:
VIDEO: Sundance Film Festival 2018 – Best Bits on Main St
Ophelia is a movie that re-imagines Shakespeare's Hamlet from Ophelia's perspective and also stars Clive Owen, George MacKay as Hamlet and Tom Felton.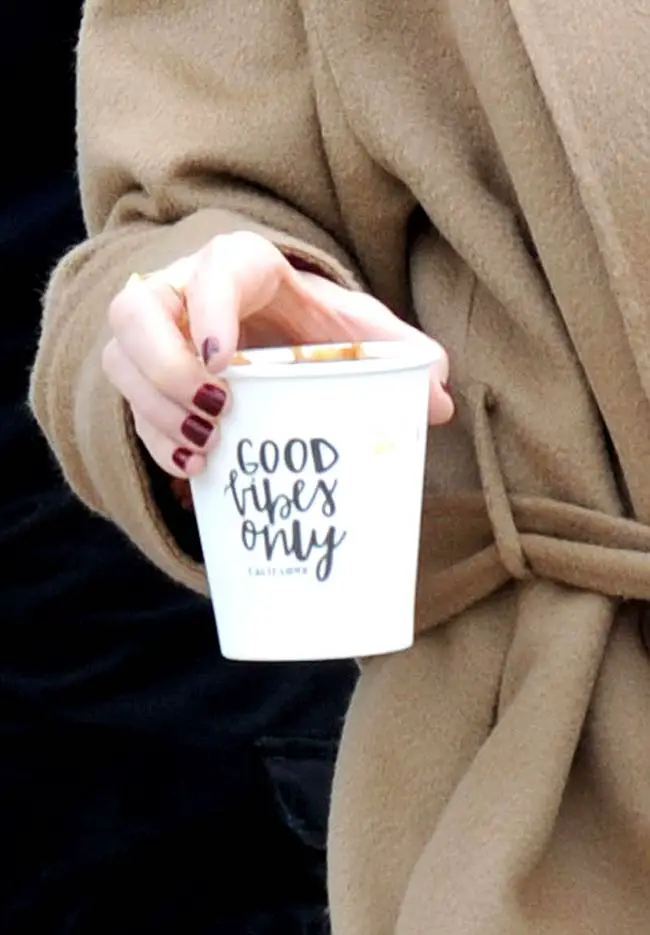 Wearing a flowery winter jacket Tom Felton, who plays Julian Albert in The Flash, showed he was a great host by taking his mum to the Sundance Film Festival in Park City, Utah. He is set to start in Ophelia with Daisy Ridley. See the pics of Tom and his mom below: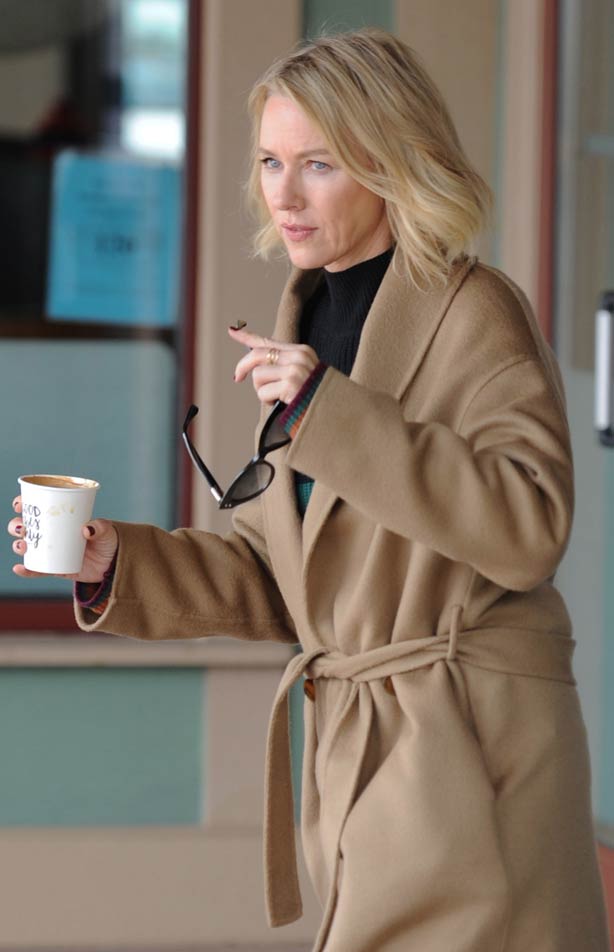 Naomi looked fresh-faced without her sunglasses on as she stepped out at the 2018 Sundance Film Festival promoting 'Ophelia'
– More FREE Celebrity Images on www.CelebrityWotNot.photos
Naomi Watts recently split up with her long-time partner Liev Schreiber after 11 years together.
She recently starred in the Netflix TV show Gypsy where she played Jean Holloway "a psychologist who secretly infiltrates the private lives of her patients" according to Wikipedia.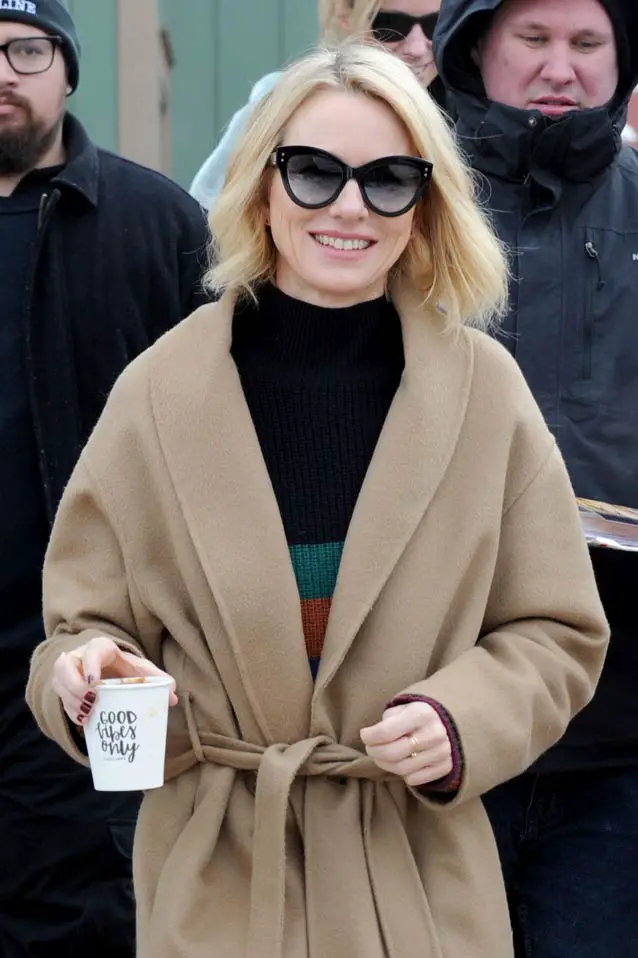 Naomi Watts Trivia: Naomi Watts dated Heath Ledger from August 2002 to May 2004.