Harry Potter star Daniel Radcliffe showed off his red beard and mustache as he was spotted out and about in the ski town of Park City, Utah.
The British actor was pictured wearing a winter beanie and Canada Goose Jacket in Park City, Utah.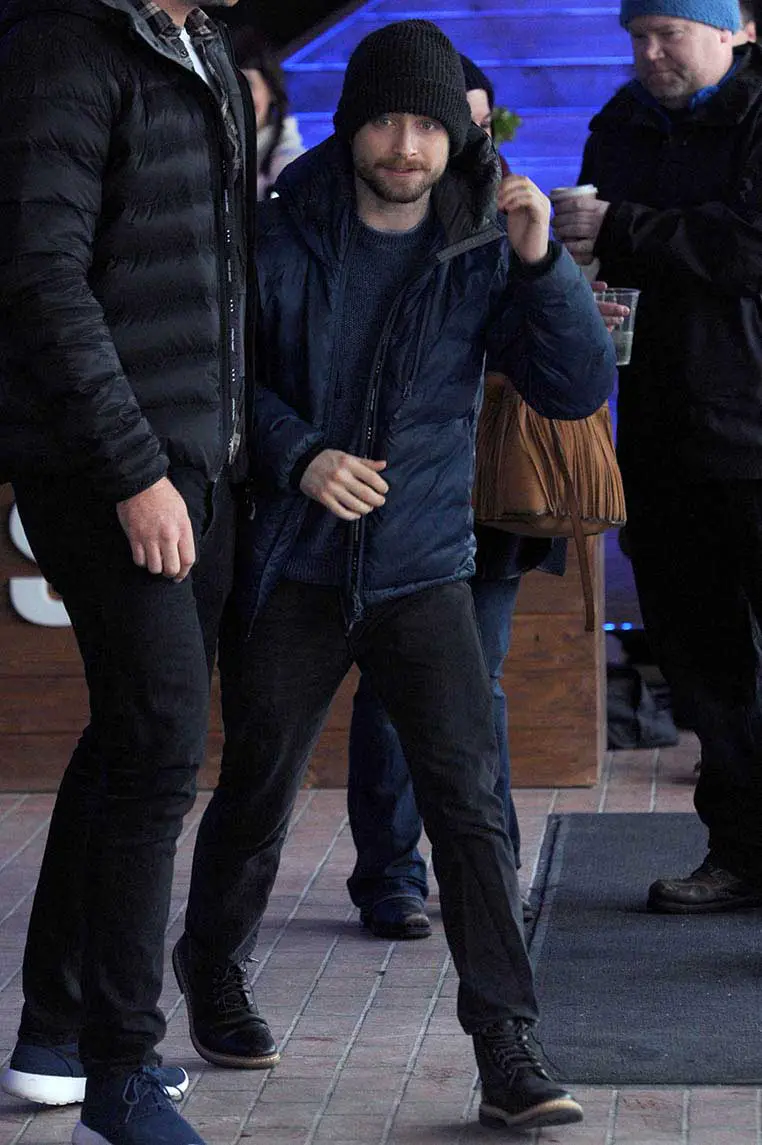 Radcliffe matched his blue jacket with black jeans and black winter boots promoting his new film Swiss Army Man which has been receiving mixed reviews.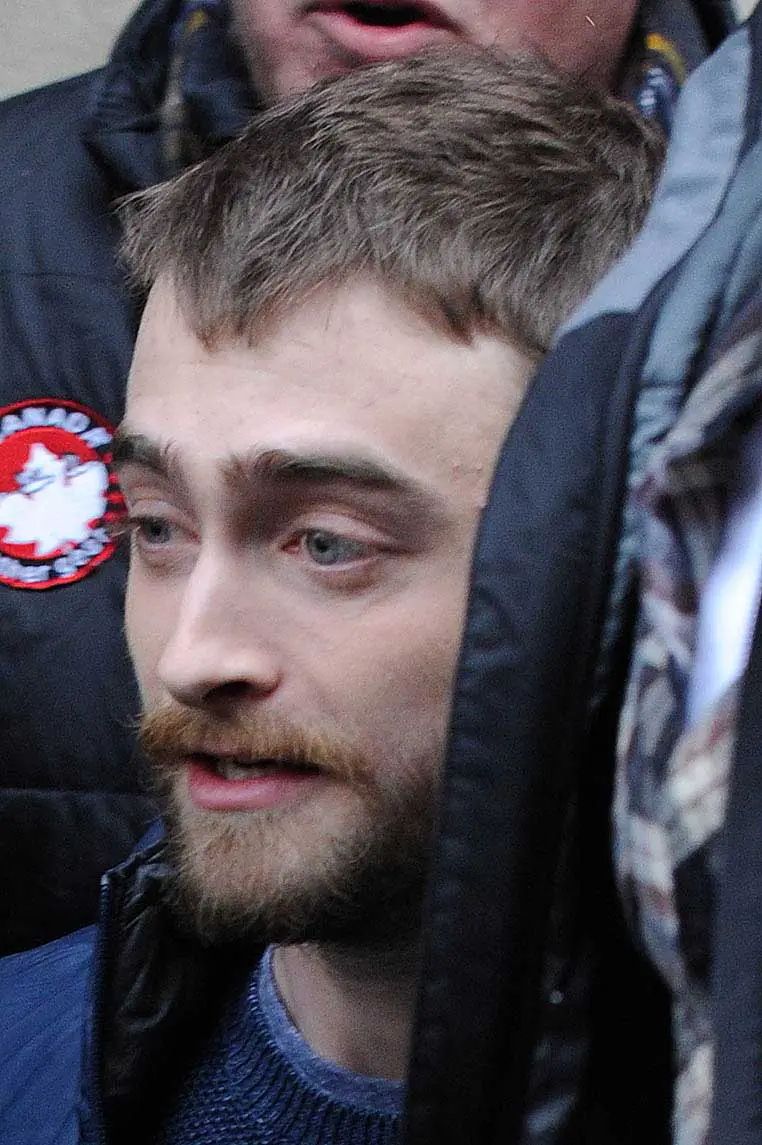 Radcliffe plays a "Farting Corpse" in the movie which ended up winning the Best Director Award at the festival. Watch the hilarious trailer here:
Read more from his interview about Swiss Army Man in The Guardian Newspaper here: Daniel Radcliffe on Swiss Army Man: "People fixate on the farting"
Daniel Radcliffe Shaved Head! Harry Potter Star Receives Hollywood Star
Daniel Radcliffe will be returning to the West End in London in 2017 to star in a new production of Tom Stoppard's Rosencrantz and Guildenstern are Dead which according to Wikipedia is "an absurdist, existentialist tragicomedy". 
Attention Harry Potter fans!! An 8th book recently got released by JK Rowling in the Harry Potter Franchise entitled Harry Potter and The Cursed Child in which Daniel has already stated he will contemplate playing the role. Read the news here: E! Online Daniel Radcliffe Contemplates Starring In Harry Potter And The Cursed Child
Daniel Radcliffe Trivia: Growing up Daniel Radcliffe wanted to be a professional cricket player for England.