Game of Thrones Season 7 star Peter Dinklage looked like he was 'North Of The Wall' as he was pictured in a snowstorm in Park City, Utah!
The 48-year-old star, who plays Tyrion Lannister in the HBO series, was pictured wearing a custom-made Game of Thrones North Face backpack.
All pictures are copyrighted by

© Atlantic Images

Strictly No Use / Reposting Without Permission
Wearing a hooded winter coat the X-Men: Days of Future Past star was at the Sundance Film Festival promoting his new movie Rememory.
Jon Snow AKA Kit Harington was also spotted recently out and about in London. See the pics below:
The New Jersey-born actor spoke to The Guardian Newspaper in England about not "sacrificing his principles to pay his bills". Read the full article below: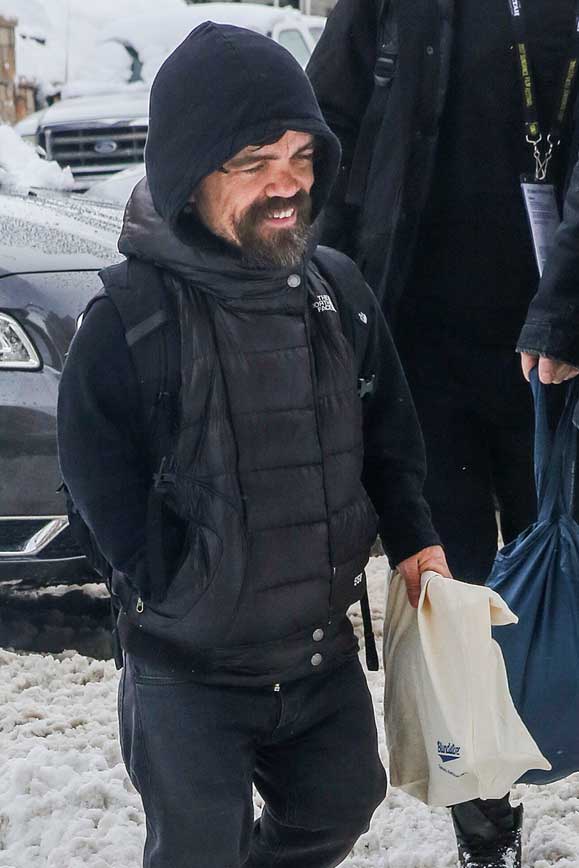 Peter Dinklage is rumored to be starring in Avengers: Infinity War alongside Jeremy Renner who was also at the Sundance Film festival.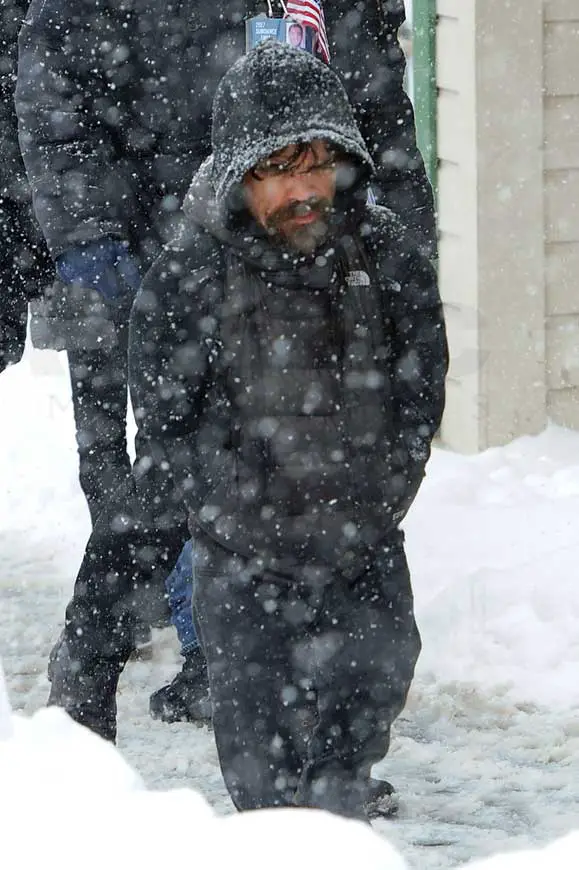 Peter Dinklage Trivia: Peter Dinklage is one of the highest paid actors on TV and reportedly earns $1.1 million per episode of Game of Thrones!