Anna Kendrick was seen working over the Thanksgiving weekend in Vancouver, Canada where they celebrated the Canadian Thanksgiving holiday earlier in the month.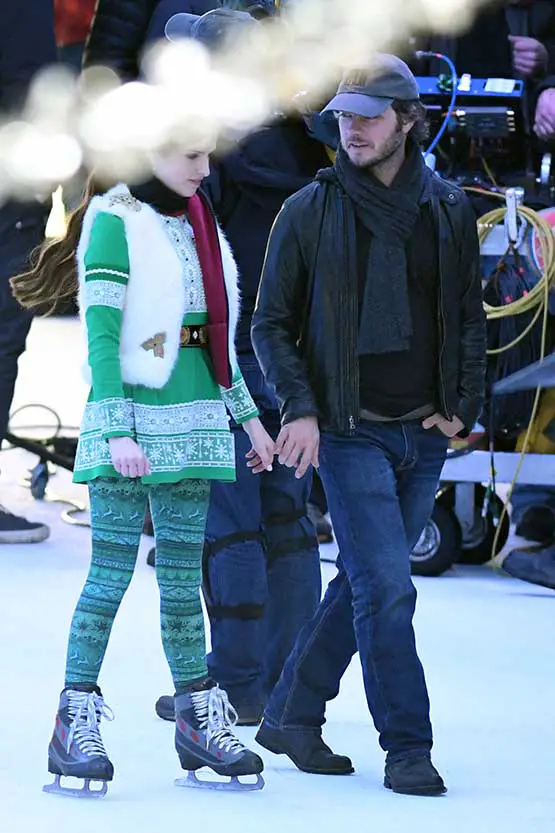 Anna looked happy to see Ben on set as she outstretched her arms before they held hands on the ice during a break between filming.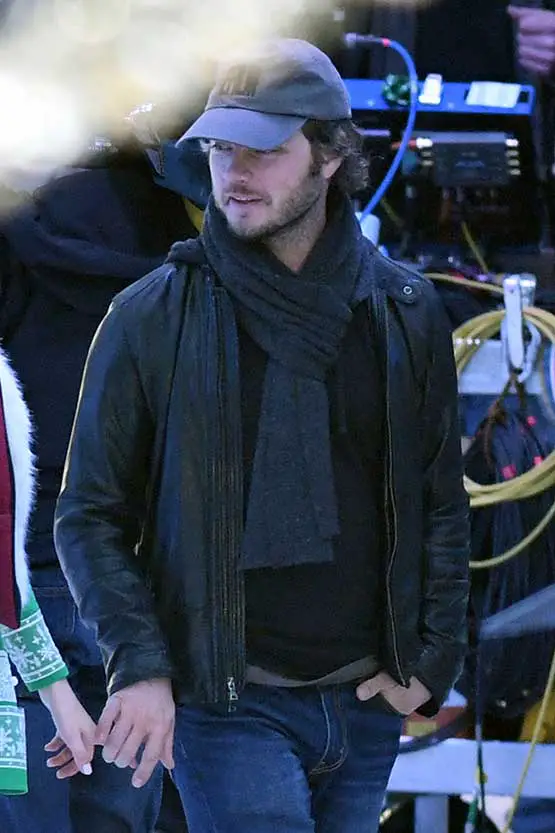 Anna Kendrick returned to filming the Christmas comedy Noelle in downtown Vancouver at Robson Sq Ice Rink and was seen dressed head to toe in a festive outfit during the action scene on the ice.
Anna plays Nicole Claus, the daughter of Santa Claus and has to take over the family business after her brother, Bill Hader, pulls out of his obligations.
The Disney film is set in Phoenix and is due to hit the screens Christmas, 2019. Anna Kendrick filmed scenes earlier in the week where she lay flat on an ice skating arena during filming.
Anna was seen picking herself up on an ice skating ring during the scene as skaters whizzed past her, check out more pictures below:
The Disney movie also stars SNL's Bill Hader as Nicole's brother and Shirley MacLaine who plays Nicole's nanny 'Elf Polly'.

The plot revolves around Anna who plays Santa Claus' daughter Nicole, taking over the family business after her father retires.
Anna was earlier spotted filming scenes where she ran out of a building and chatted with her co-star Ben, during Christmas scenes filmed in Gas Town, Vancouver, Canada. Check out our YouTube Channel for more Behind-The-Scenes Video. 

Anna Kendrick Trivia: Anna Kendrick is close friends with musician Adam Lambert.