Anna Kendrick keeps warm between takes on the set of her new Christmas Movie titled Noelle in Vancouver, Canada.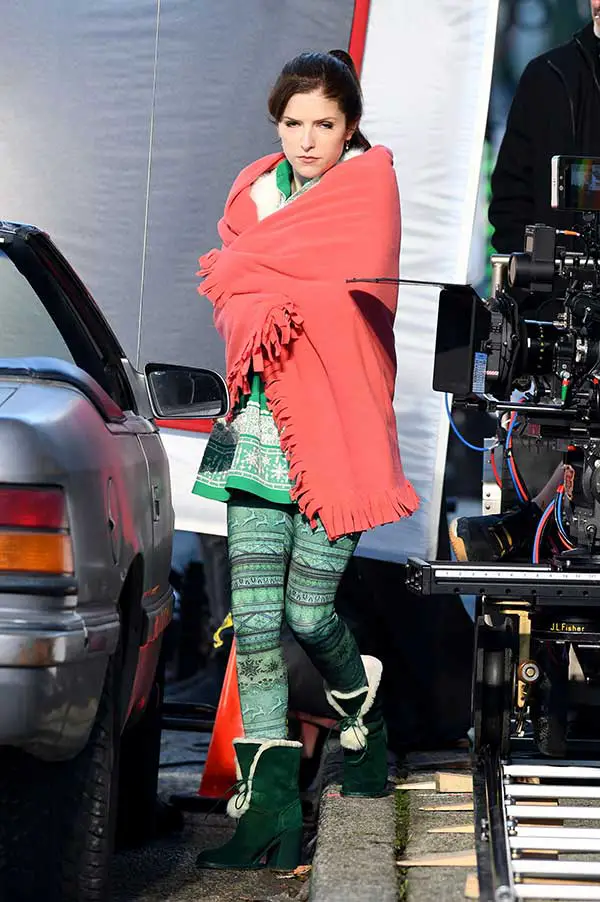 The former Twilight actress was seen filming driving scenes with her co-star Kingsley Ben-Adir who applies sunscreen to Anna's face during the take.
The Disney movie appears to be set in Phoenix, AZ but is filming in Vancouver this Christmas. The film is set for release Christmas 2018.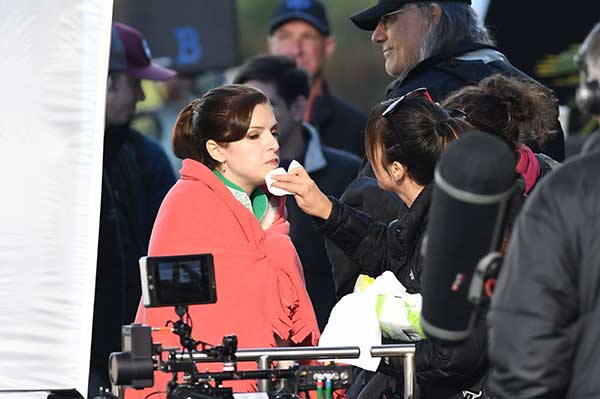 The Disney movie also stars SNL's Bill Hader as Nicole's brother and Shirley MacLaine who plays Nicole's nanny 'Elf Polly'.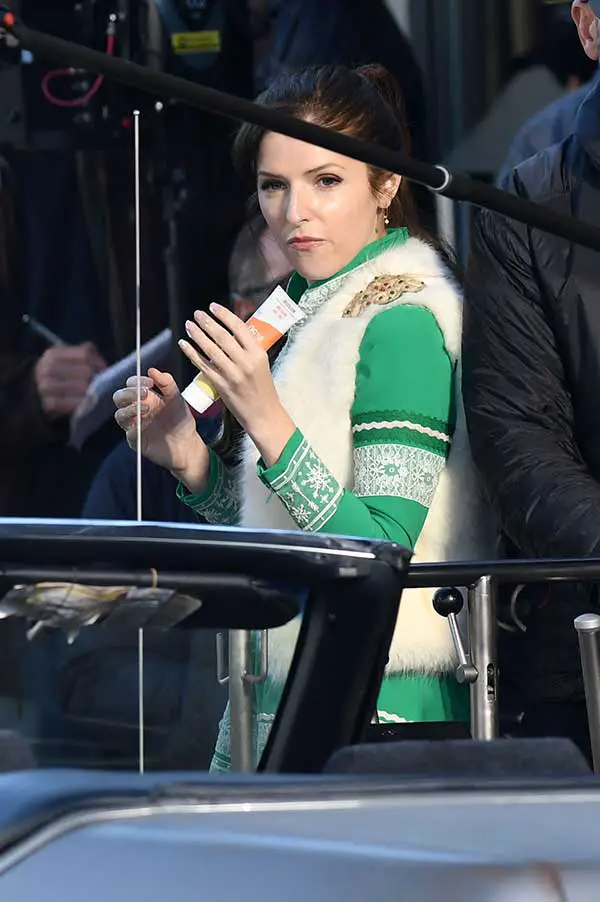 The plot revolves around Anna who plays Santa Claus' daughter Nicole, taking over the family business after her father retires.
Anna was pictured filming scenes with her co-star Ben as she ran out of a building and caught up with him during Christmas scenes filmed in Gas Town, Vancouver.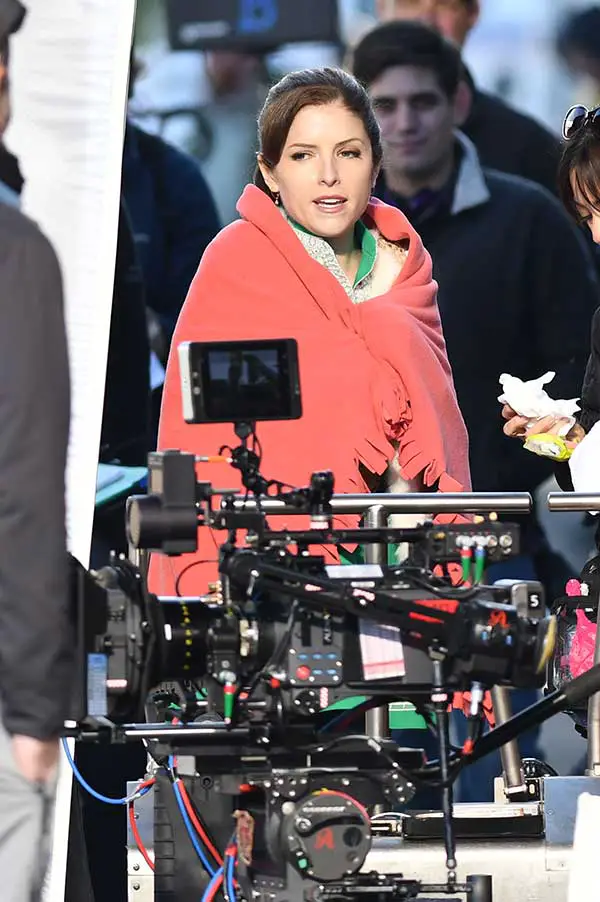 Check out the link below for the behind-the-scenes video exclusively on our YouTube channel.
VIDEO: Anna Kendrick Plays 'Nicole Claus' in Upcoming Disney Christmas Movie
Anna, 32 wore a green 'elf' inspired costume on the set with matching leggings and Christmas boots.
The Oscar-nominated actress also took to Instagram to share a picture from the first day filming with her followers.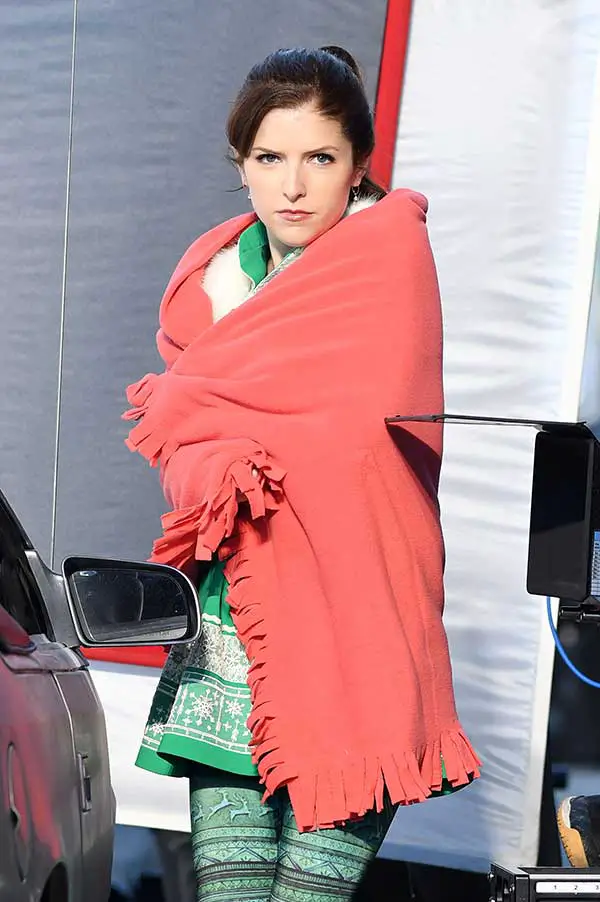 Anna will be returning to our screens for the third installment of Pitch Perfect.
Anna will reprise her role as Beca Mitchell in the musical comedy Pitch Perfect 3, which arrives in Theatres this Christmas on December 22nd, 2017.
Anna Kendrick Trivia: Anna is of English, Scottish and Irish descent.