Anna Kendrick filmed scenes where she lay flat on an ice skating arena after filming Christmas comedy Noelle in Vancouver, Canada. Anna Kendrick was seen dressed in a festive Christmas outfit filming new movie 'Noelle'. The 'Twilight' actress dressed from head to toe is a bright green Christmas outfit as she filmed exterior scenes in downtown Vancouver for the Disney movie set for release in 2019.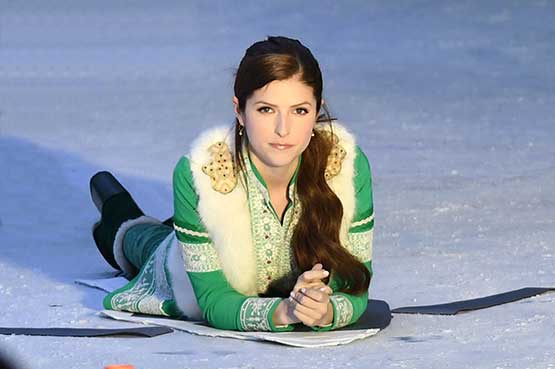 Anna was seen picking herself up on an ice skating ring during the scene as skaters whizzed past her. The film focuses on Anna who takes over the family business after her father retires and it's set in Pheonix.
All pictures are copyrighted by

© Atlantic Images

Strictly No Use / Reposting Without Permission
Anna wrapped up warm between takes wearing a Canada Goose winter jacket, the 'Up in the Air' actress returned to Vancouver last month to begin production on the christmas movie. Anna also filmed the hit vampire movie Twilight in Vancouver, Canada.
Anna Kendrick Trivia: Anna Kendrick started her acting career as a child, auditioning for theater productions in New York City.


Something is wrong.

Instagram token error.