Wearing a combat style winter jacket Common was pictured with a snowball in his hand throwing it at his friends!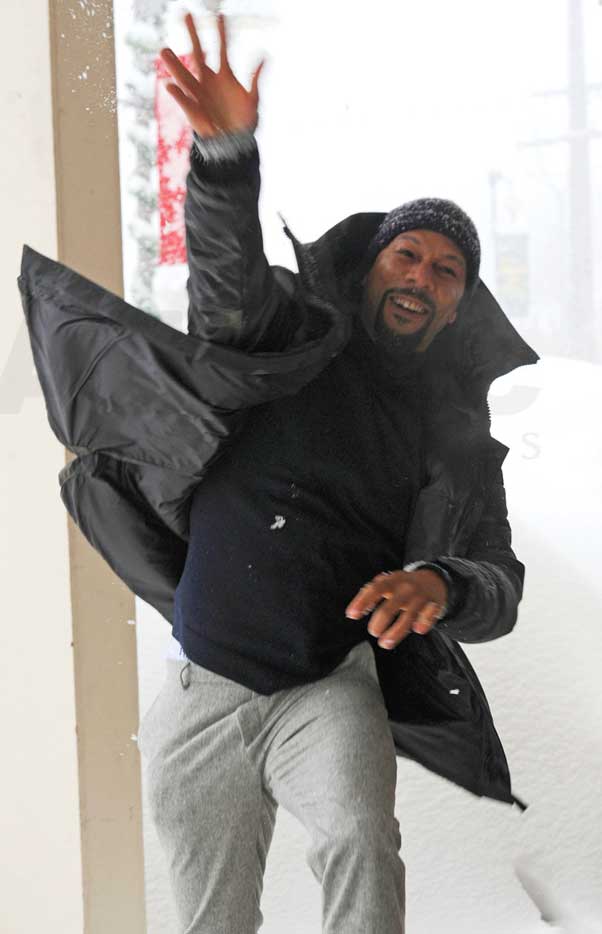 Common even ran after his victims and slid on the snowy floor as a snowstorm hit the Sundance Film Festival.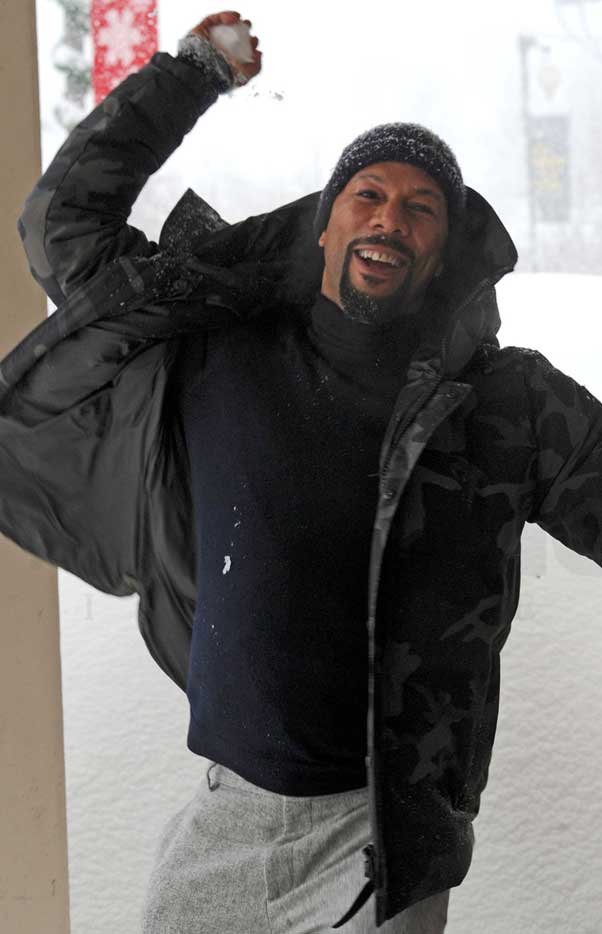 He even said on Instagram: "Growing up in Chicago helped me perfect the art of making a snowball #sundancefilmfestival"
See more fun coverage from the Sundance Film Festival below with Kristen Stewart jumping over a slushy puddle so she doesn't get her Vintage Adidas sneakers wet!
VIDEO: Puddle Jumper Kristen Stewart Takes a Leap in Park City
Common has also added an original song to the film called The Cross, which will feature singer-songwriter Lianne La Havas.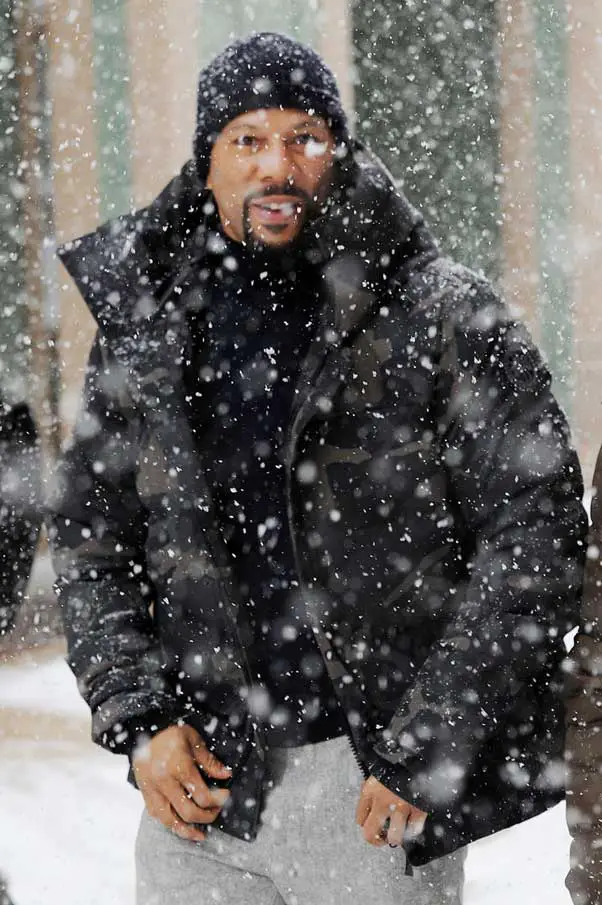 Common has recently starred in John Wicks 2 with Keanu Reeves and bumped into Salma Hayek at the festival posting a pic of them together on his Instagram page.
Common is the Executive Producer of Burning Sands which will air on Netflix. It follows a HBCU-set hazing drama where "Promising student Zurich opens his eyes to some hard truths when his fraternity's violent hazing escalates into a disastrous hell night."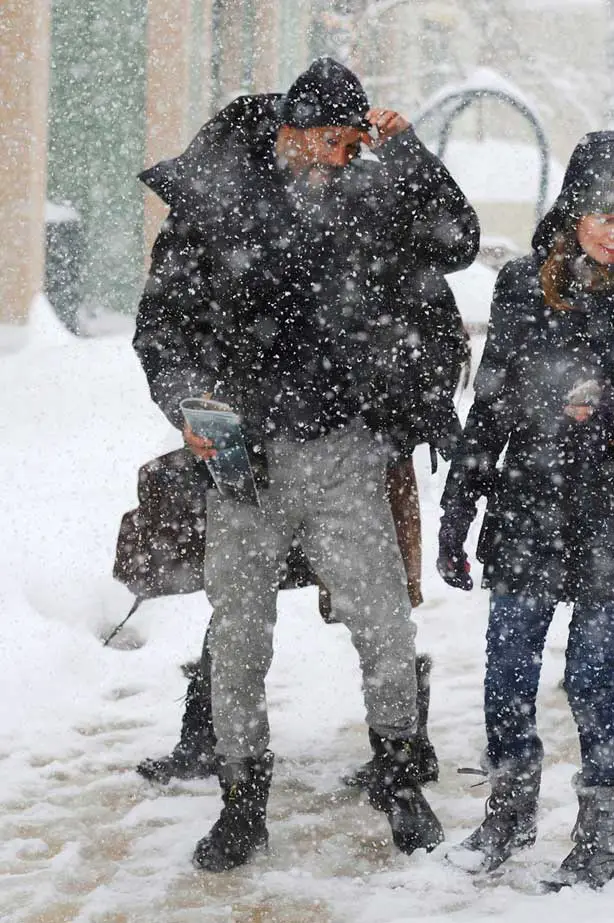 Common Trivia: Common started off his career called Common Sense!