Sylvie Meis, the Dutch and German television personality and Indonesian model, was spotted looking gorgeous in a pink bikini in Miami, Florida.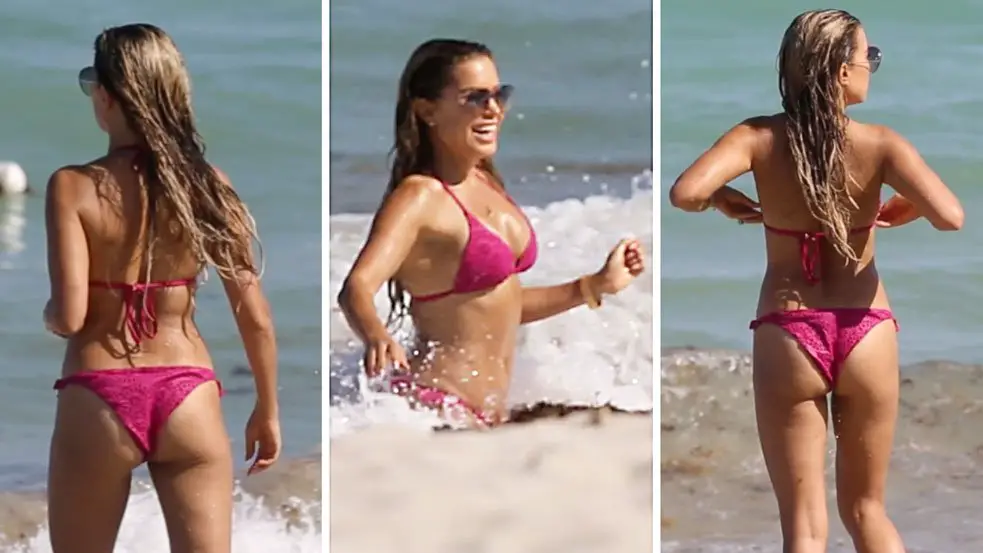 As she walked into the ocean her friend was directing her to take pictures on her smartphone and the 40-year-old star had to adjust her bikini top as the waves crashed around her.
On 16 June 2009, she announced that she had been diagnosed with breast cancer, and had undergone surgery in May 2009. She finished post-op chemotherapy and is cancer free. Sylvie, is now a judge on Das Supertalent, the German version of Simon Cowell's Got Talent series, and nearly has a million followers on her official Instagram page.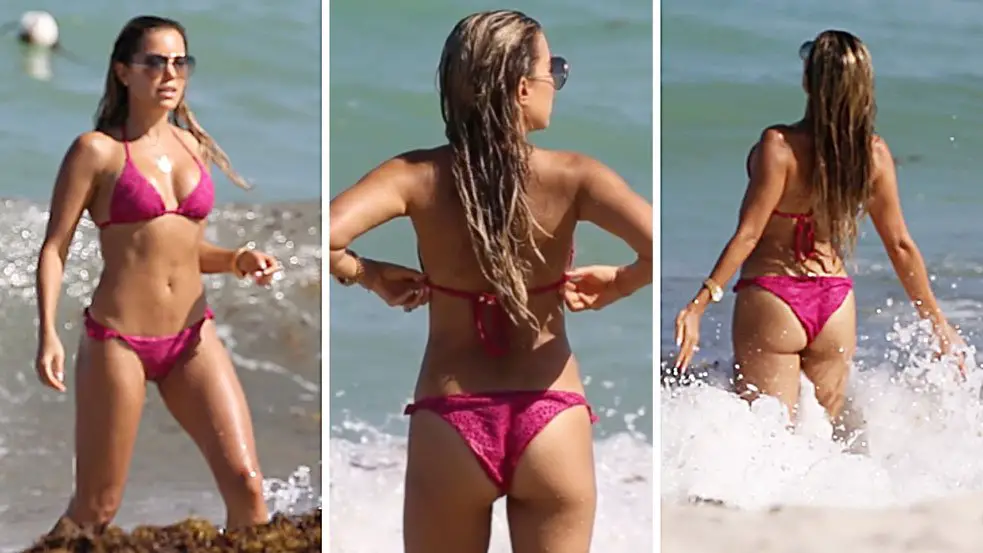 Sylvie Meis Trivia: Sylvie Meis was in a relationship with footballer Rafael van der Vaart from 2003. The power couple who were often to referred to as the "new Beckhams" married in 2005 and welcomed their son in May 2006. In 2010, Sylvie admitted to an affair with a KLM pilot.