Priyanka Chopra and Sophie Turner spent a couple of days partying with their Jonas Brother significant others, Nick and Joe Jonas respectively, in Miami, Florida.
Nick and Joe are there for work, shooting another music video "Cool" with their brother Kevin for their musical comeback. Priyanka and Sophie were there to play; at one point, you can see them jet skiing. Sophie even showed off her dance moves in her checkered Harry Potter Gryffindor colored bikini!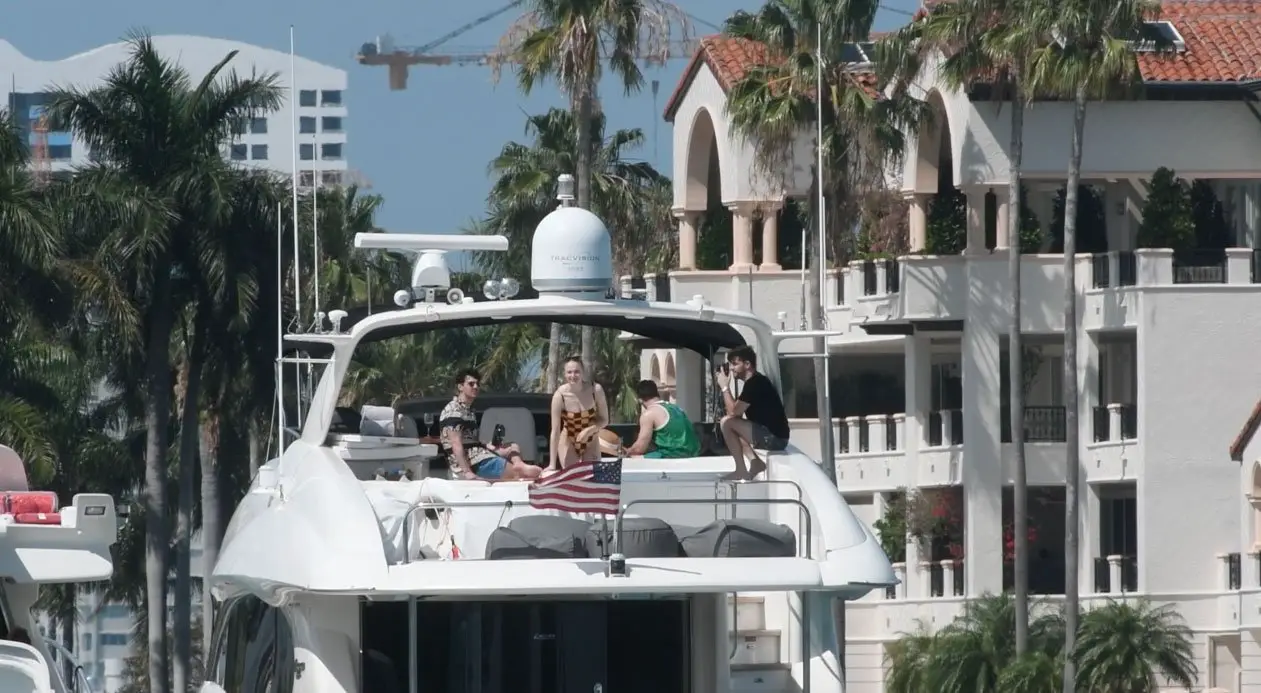 Also, if you watch closely, you will see Chopra's hat blow off but she ever so coolly pulls it back on. Sophie & Joe also went tubing over this awesome party weekend. Oh and in case you want to follow in their footsteps the superyacht costs $39,000/week to rent and you can rent it here: Yacht Charter Fleet
The pictures were shot at Fisher Island Private Marina, Fisher Island Dr, Miami Beach, FL 33109, USA.
Jonas Brothers Trivia: Priyanka Chopra names herself, Sophie Turner and Danielle Jonas "The J Sisters".