Gretchen Christine Rossi was pictured wearing a stunning Swarovski Crystals bikini as the former Real Housewives Of Orange County star and now designer showed off her trim bikini body on a beach in California.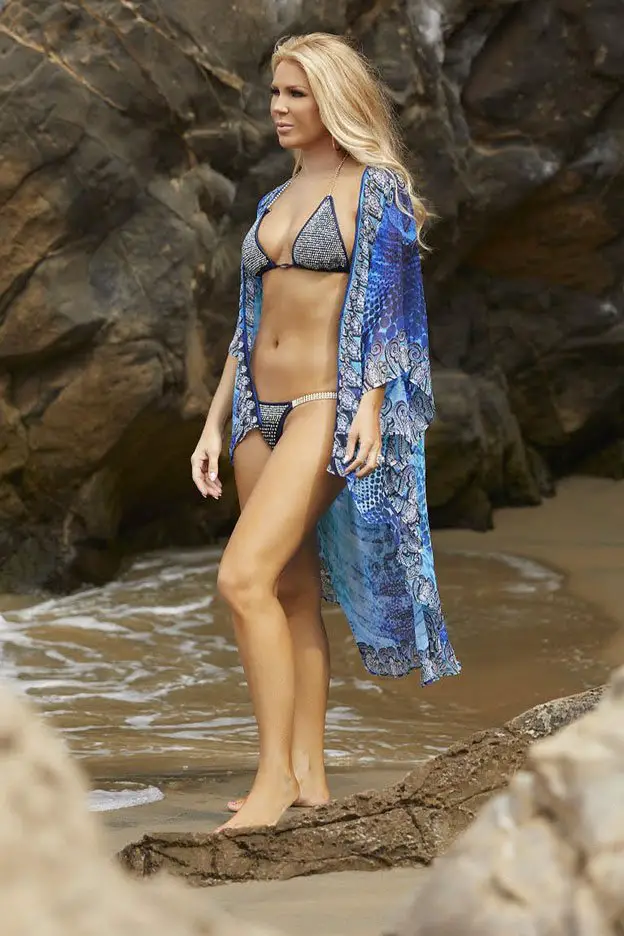 The couture bikini was handmade by AmandaLouise Swimwear who's unique designs are created in Arizona using genuine Swarovski Crystals. Gretchen matched it with a blue-patterned bathing cover up.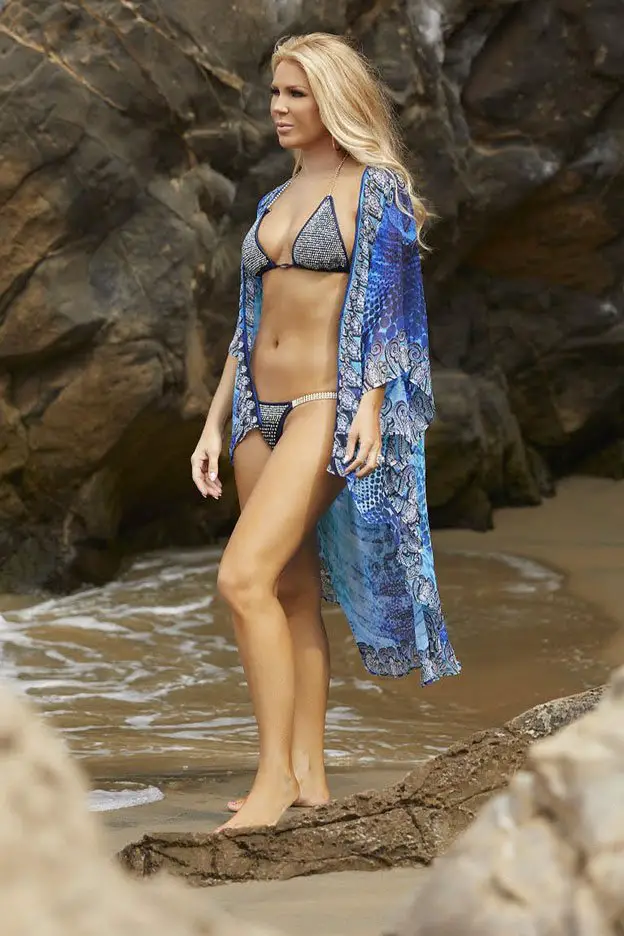 Gretchen and her husband Slade Smiley have been going through IVF to conceive their first child together and Gretchen is clearly in impeccable shape.
After spending a day on the beach, Gretchen then swapped her bikini for a stripy shirt and yellow skirt as she was spotted at the Las Vegas Furniture Market week with former supermodel Kathy Ireland.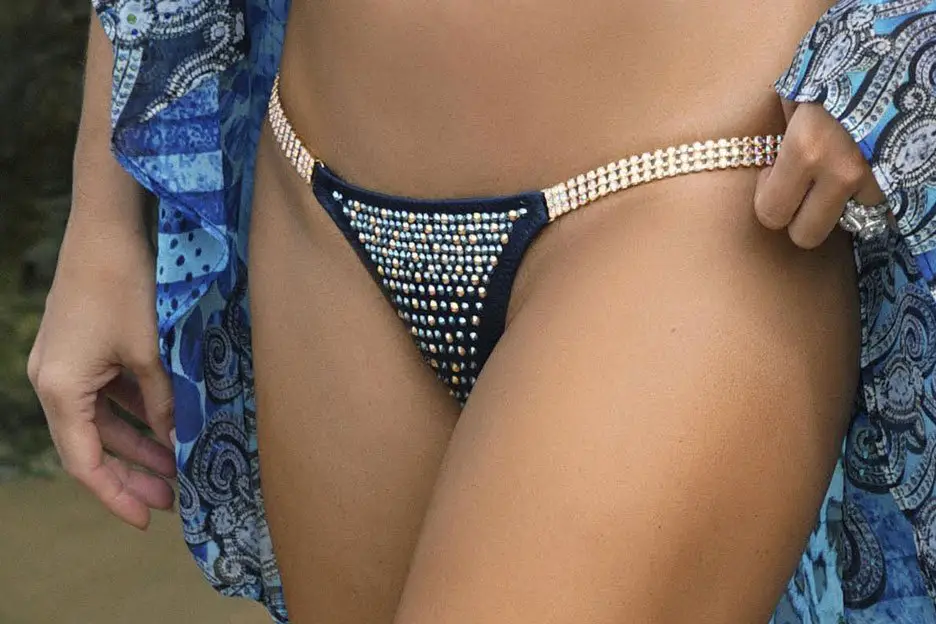 VIDEO: Family Guy – Peter Falls In Love With Kathy Ireland
In 2016, Ireland, the Supermodel-turned-super mogul joined Forbes' first-ever ranking of America's top 50 most successful women as measured by their net worth's.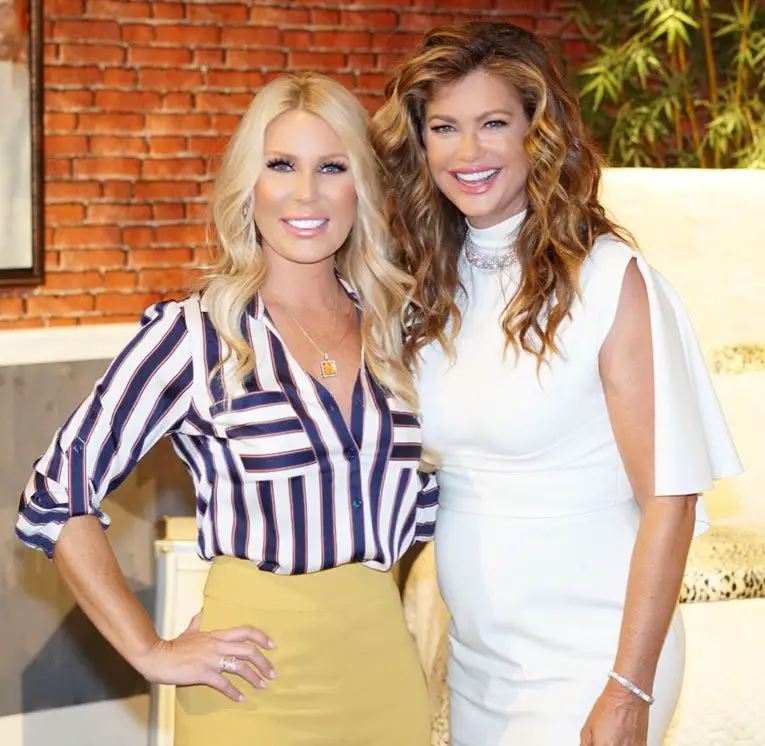 According to Forbes, Ireland has amassed a $450 million dollar personal fortune based on her licensing and design business.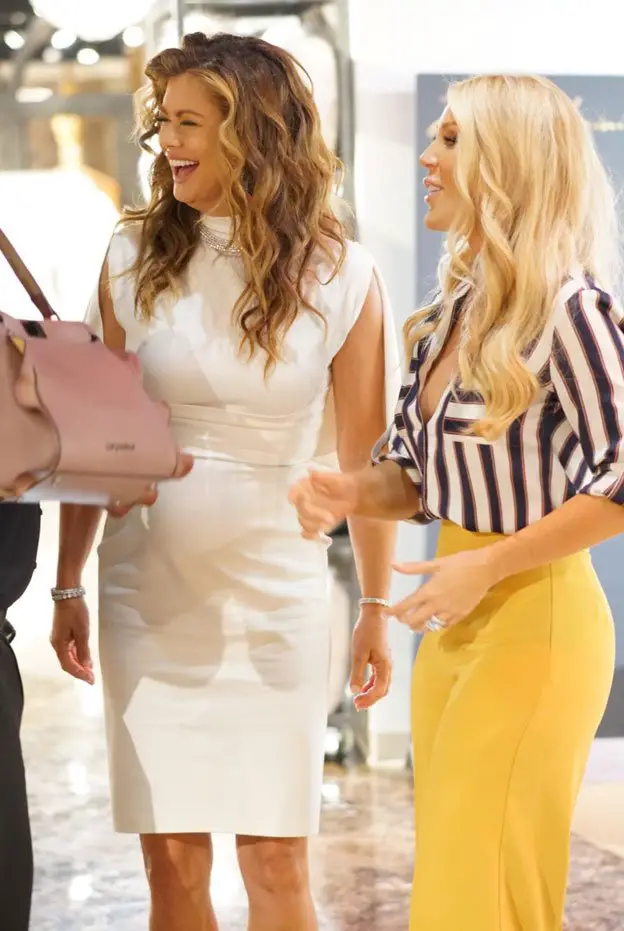 Gretchen's brand "Gretchen Christine" is celebrating its 9th year at the Las Vegas Furniture Market.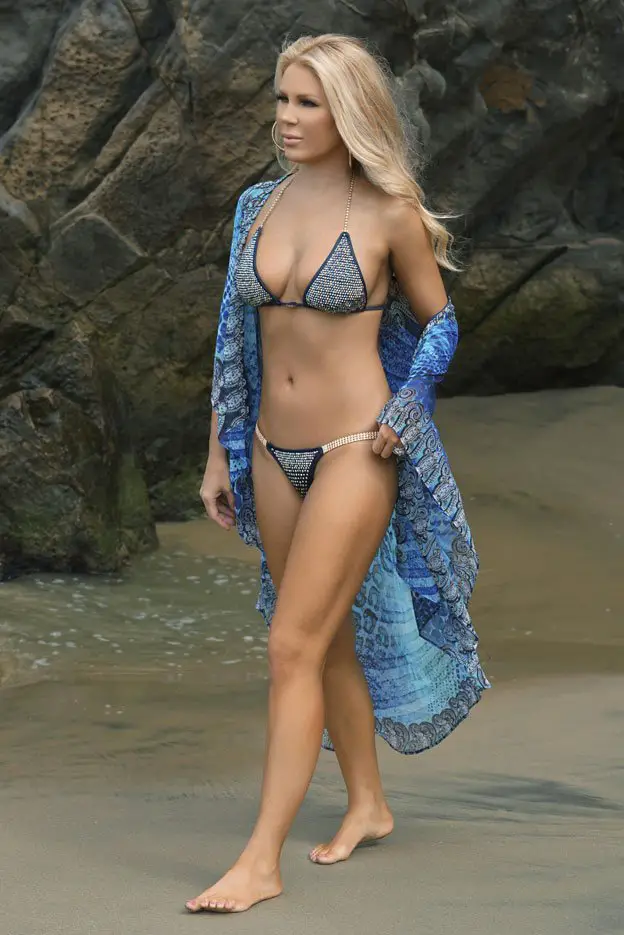 According to the New Zealand website, Bravo TV, Gretchen has also had the semi-permanent microblading eyebrow procedure that draws on individual hairs for a natural look.
Gretchen herself wrote on the Instagram post:
I have been wanting to do this for two years now, but always have been way to scared because I get nervous about doing permenant things to my face (and no I have never had plastic surgery….yet ?) Microblading lasts 1-3yrs depending on how you take care of them.
But it's not just Gretchen causing a stir in the eyebrow world. Rihanna recently posted a picture of herself on the front cover of Vogue: The Big Fashion Issue with fashion experts wondering of the skinny eyebrow is coming back in?
Gretchen is set to host The Aesthetic Everything Beauty Expo 2018 with Kevin Frazier from Entertainment Tonight in Scottsdale, Arizona on August 10th and 11th.
Gretchen Christine Rossi Trivia: Gretchen supports the Leukemia and Lymphoma society after her fiancé Jeff Beitzel died from the disease.