American model Ashley Graham was spotted modeling on the beach in a black bikini showing off a rarely seen hip tattoo which is thought to be the star sign for her star sign, Scorpio!
The Nebraska born star then changed into a white bikini and had her hair styled by an assistant as she splashed around in the Atlantic Ocean.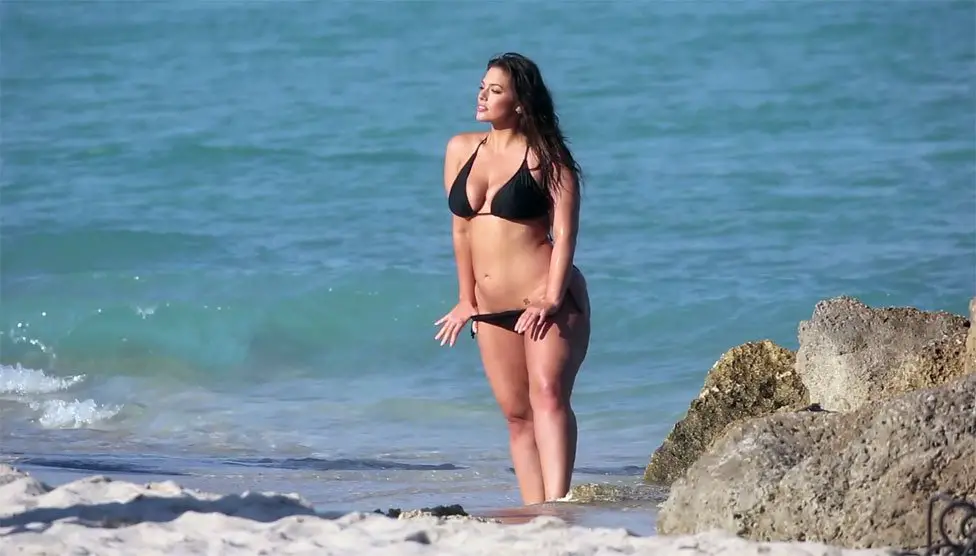 The model was posing for a magazine shoot in Miami, Florida and was seen laughing with the crew as she stood in the ocean before moving locations to some nearby rocks. 

Ashley recently was featured in the Sports Illustrated 2018 Swimsuit Edition.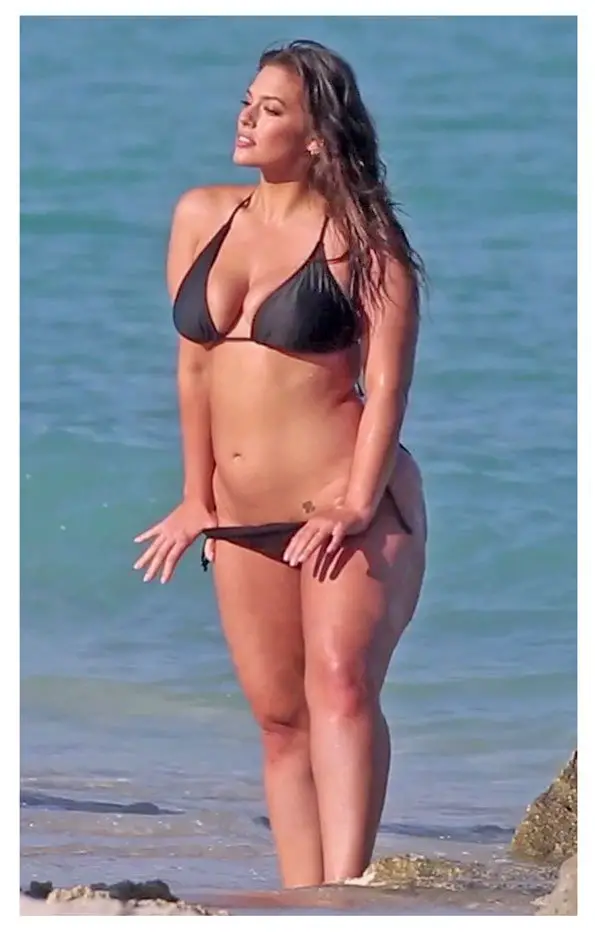 Ashley Graham Trivia: Ashley Graham spoke at a Ted Talk about why one shouldn't refer to her as a "Plus -Sized" Model as it separates her from other models. Check out the story: Ashley Graham Plus Size Model Problem