Oscar winner Jennifer Hudson was seen for the first time portraying "The Queen of Soul" Aretha Franklin as filming begins on the upcoming biopic titled RESPECT on location in Manhattan's Harlem Neighborhood.
Jennifer was spotted filming with costar Marlon Wayans who will be playing her onscreen husband Ted White.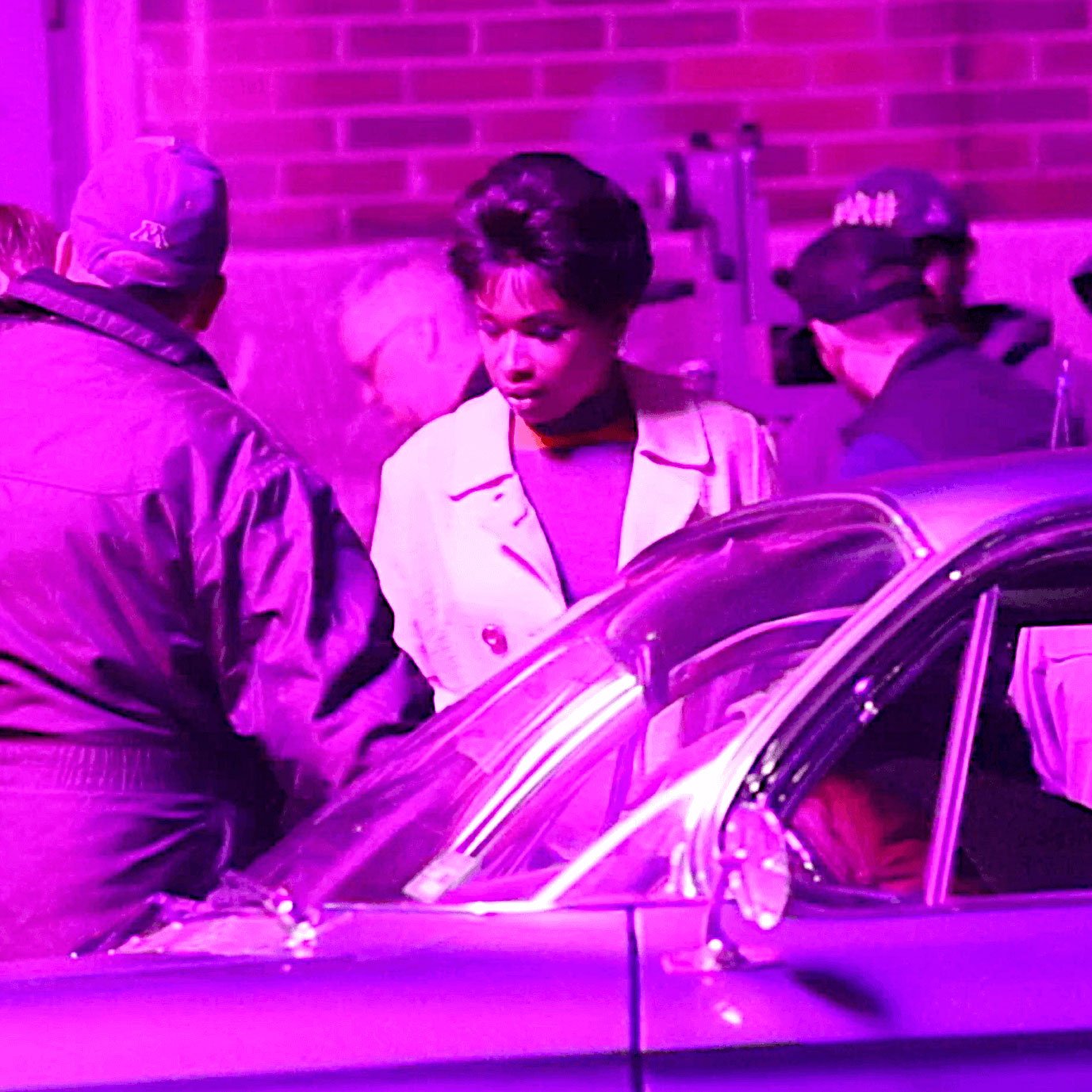 The scene took place in 1966 where Marlon is seen talking and collecting money from prostitutes while Jennifer looks on from a car, while later they both share a passionate kiss.
The scene was shot at Fairway Market 125th Street, 12th Ave, New York, NY 10027, United States. You can see exactly where this is on our PapMap!

We also have more behind-the-scenes pics from lots of film sets on our photo gallery website here: CelebritySessed Free Photo Galleries
Jennifer Hudson Trivia: Jennifer Hudson worked at Burger King before starring on American Idol and then winning an Academy award in Dreamgirls (2006).