Orlando Bloom looked to be doing a great job looking after a tiny Yorkshire Terrier in West Hollywood as he carried his furry friend in his right arm.
The Pirates of the Caribbean actor also showed he could multitask as he carried his mobile phone i the other hand while chatting on his earpiece phone device.
Wearing sweatpants and Ray-Ban wayfarers he was recently pictured paddleboarding again with ex-girlfriend Katy Perry. Check out the EXCLUSIVE Video here:
The couple split up in March 2017 but were recently spotted together at an Ed Sheeran concert in Los Angeles. Here the two of them decided to hit the waves and they paddled into the distance on their boards.
Katy looked in great shape in her two-piece swimsuit and held onto a paddle as topless Orlando carried his board into the sea.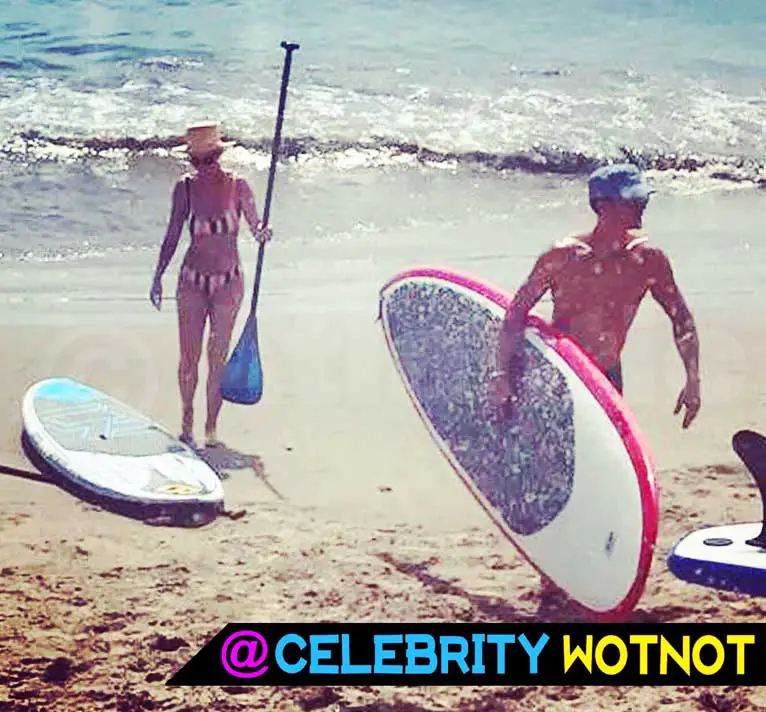 He was seen days after the split from Katy signing autographs for fans.
Orlando Bloom Trivia: Orlando Bloom first major movie role was playing Legolas in The Lord of the Rings trilogy.