Paris Hilton and sister Nicky Hilton convinced security to let them cut in front of a line so they could ride down a kids slide at a music event! They first let their friend do all the sweet talking and after a while the guy in charge let them slide down the ride!
All wearing short skirts and with Paris wearing a hippy style headband, they were attending the Coachella Music Festival in Palm Springs, California. The Hottie and the Nottie star also starred as herself in The Bling Ring and according to IMBD: "Inspired by actual events, a group of fame-obsessed teenagers use the internet to track celebrities' whereabouts in order to rob their homes."
Nicky Hilton's age is now 34 while older sister Paris Hilton's age is now 36. Paris Hilton Perfume is called Unicorn Mist and Paris Hilton has spent 2017 traveling all over the world posting her updates on her Official Instagram page.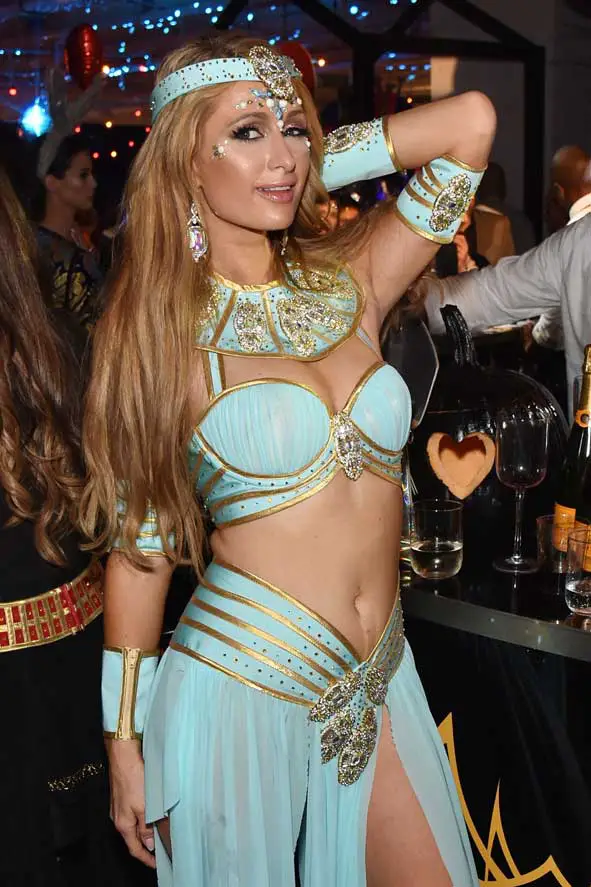 Paris Hilton Trivia: Paris Hilton boyfriend is Chris Zylka and has recently posted loving messages on her social media accounts.