Kanye West and Teyana Taylor were seen on the set of Yeezy's new music video "We Got Love" and all the cast were wearing brown outfits similar to Kanye's fashion shows.
With some guys going topless and other women wearing things and swimsuits, the dancers all rocked around the controversial singer as he rapped on the microphone.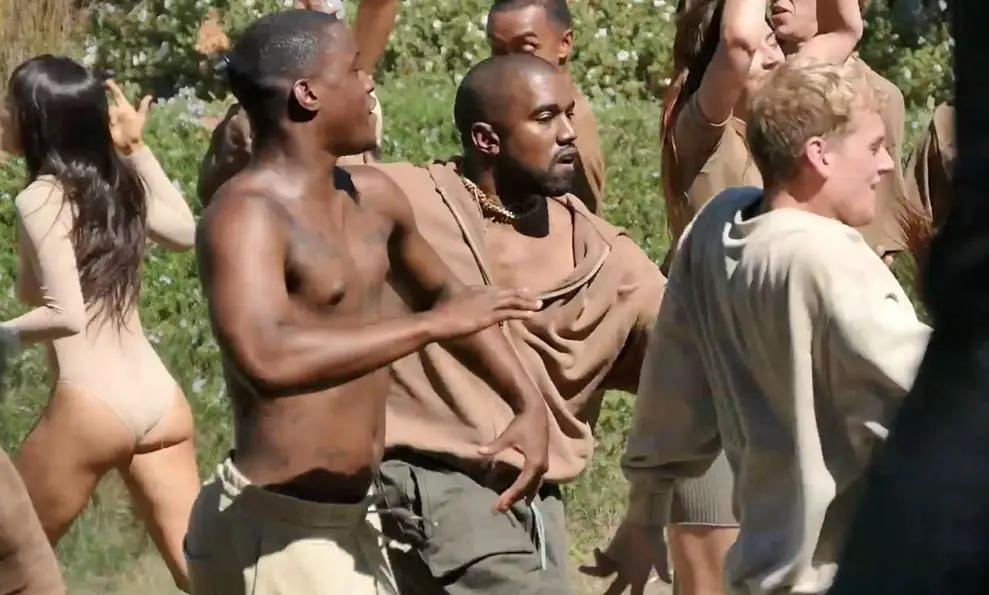 Kanye rocked a brown hoody while Teyana Taylor wore a pink and skintight bodysuit.
Kanye West Trivia: Kanye West lived in China when he was in the fifth grade as his mom was a teacher there.