"Back to the Upside Down, nerds". The critically acclaimed Stranger Things now has it's third season and here are 10 'Stranger Things' you might want to know about the new series.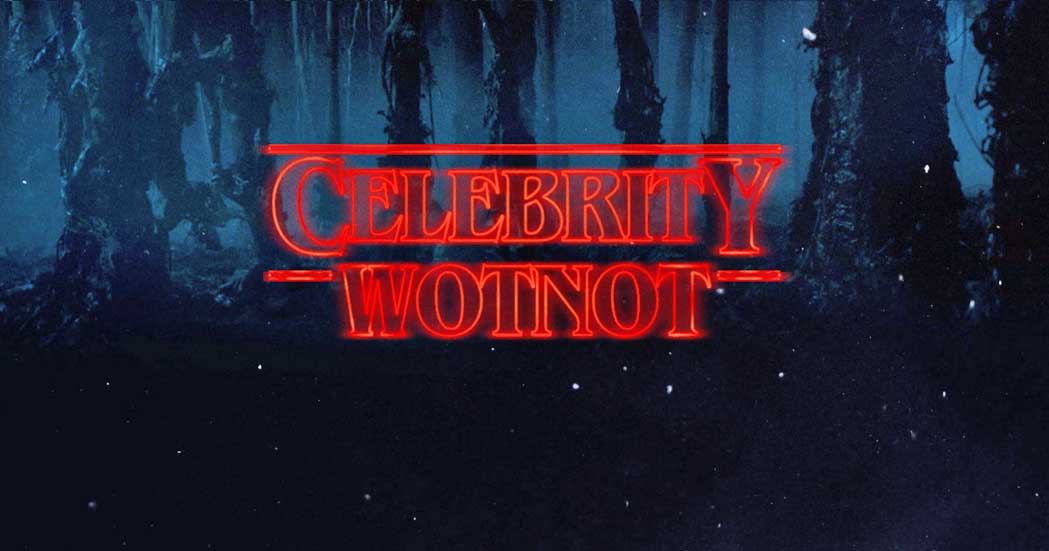 1. Stranger Things Season 3 will take place in 1985, set a year after the Second Season as the actors are all growing up fast in real-life and looking older.
2. Will Back To The Future play a part in Season 3? Back To The Future was released in July 1985 and we know that Season 3 will take place in '85. With the Duffers being huge fans of 80's films then time travel might play a part in the new series.
3. The cast actually hang out and party together! This video shot in Los Angeles shows real-life and onscreen couple, Natalia Dyer (Nancy Wheeler ) and Charlie Heaton (Jonathan Byers), leaving a party that Joe Keery also attended. Check the video out below:
VIDEO: Stranger Things 3 Natalia Dyer, Charlie Heaton, Joe Keery & Girlfriend Maika Monroe Partying Together, LA
4. Ahoy! Something is coming…to Hawkins, Indiana. The only trailer released so far sees a new edition to the show – the 'Starcourt Mall'. The trailer's narration goes:
America. Indiana. Hawkins. A growing patriotic community. And a shining example of the American Dream. Today Hawkins is taking another step into the future. With the brand new Starcourt Mall. Families. Friends. And, of course, teenagers, can come together to shine, hang out, dine and enjoy. With retail options for every member of the family. Including 'thegap', 'Waldenbrooks', and 'Sam Goody'. Starcourt Mall has it all. And don't forget, a state of the art 'Food Court'. IT's just an escalator ride away. Featuring America's favourite place to cool down, 'Scoops Ahoy' ice cream shop. Starcourt Mall is one of the finest shopping facilities in America and beyond.So, come on down! And remember Starcourt Mall has it all.
Then a new voice-over states:
Starcourt is an all-American subsidiary of Starcourt Industries, an international enterprise.
But has the Mall been built on the old Hawkins Lab Facility?
5. The trailer also shows the character Steve Harrington working at the 'Scoops Ahoy' ice cream shop saying "Ahoy" and a new character, Robin, played by Maya Hawke, also saying "Ahoy". We also know the Mayor of Hawkins in Season 3 will be Larry Kline, played by Men in Tights and The Princess Bride star Cary Elwes. A strange(r) coincidence is that a reporter called April Kline was mentioned in S2E9. Is April the wife of Larry?
6. "Back to the Upside Down, nerds. Stranger Things 3 is now in production". Netflix released one of the few teasers with the opening title "On April 30th 2018 Old Friends And A Few Strangers Came Together To Start A New Adventure."
7. Does the US military drop a nuclear bomb on Hawkins to rid the Mind Flayer in Season 3? The rumors flying around are that the Upside Down is actually Hawkins in the future.
8. Netflix released another video on May 18th, 2018 where the titles read: 'Where Are They Now? "Bob & Mews" from Stranger Things. Rewatching in Peace.' It was a funny take on Mews the ginger tabby cat and Sean Astin's character Bob Newby rewatching their Demogorgons deaths on TV together! However, Netflix hasn't done one with Shannon Purser aka BARB! What we want to know is will she ever make an appearance in the future seasons? What we DO know so far is producer Shawn Levy revealed that the team did consider bringing back Barbara Holland due to unexpected fan pressure. Also, conspiracy theories have developed pondering if Barb's body might have become a Demogorgon? A monster was seen looking over the school during the Snow Ball at the end of Season Two which could be Barb wanting vengeance for not being the popular one in class? Also, if you see point number 2 above then maybe time travel could see Barb being rescued? Sounds too far fetched? Hey, we just want #JusticeforBarb
9. STRANGIFY! You can make your OWN Stranger Things Logo with a website called 'Stranger Things Type Generator' by the cool people at Nelson Cash. They say "Create and share your own Stranger Things inspired logo. From the dungeon delvers at Nelson Cash." Click here to create your own Stranger Tings Custom Logo: MakeItStranger
10. Stranger Things 3 is still in production with a release date currently set for summer 2019 :-0
🐙🐙🐙🐙