Kanye West is famous for many things. First off, for being a talented musician who has created some of the best Rap and Hip Hop music over the past decade or more. Next, for doing controversial things like interrupting Taylor Swift's award speech and saying "George Bush does not care about Black people"…and wearing a MAGA hat.
There is no pinning this guy down. All RapTV can say for sure is that Kanye West is an artist. And with that art comes a lot of things, including a big ego and a very big bank account.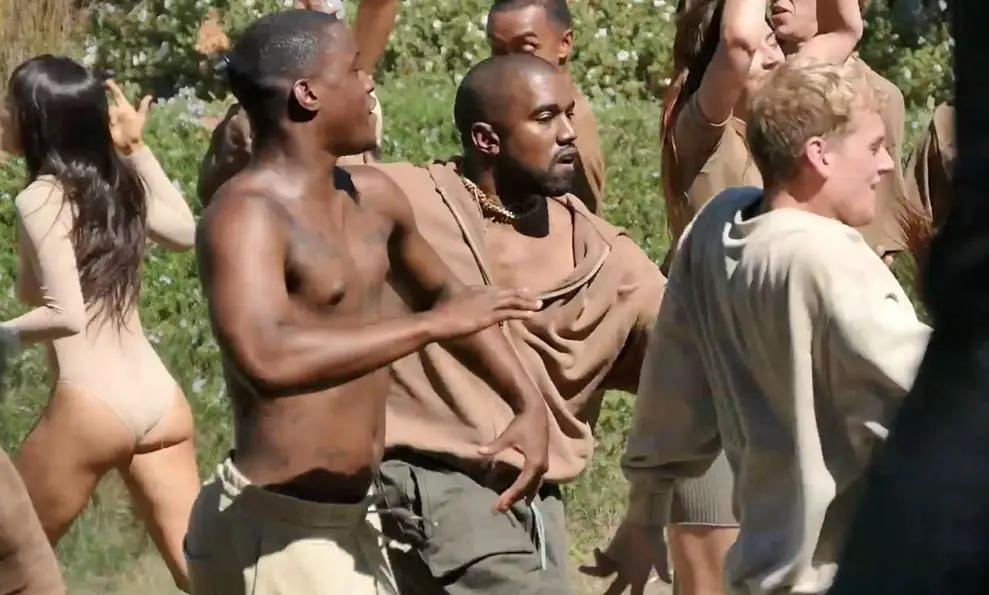 Kanye West Money
Kanye has long maintained that he was a billionaire. However, accountants and investigators at publications like Forbes disagreed. The problem when it comes to calculating someone's net worth is that when they have as much as Kanye, things often become complex and because Kanye has so many assets tied up in various financial vehicles, it's not as easy to simply look at the number in his bank account.
This past year, however, Forbes set out to determine once and for all whether or not Kanye West was indeed a billionaire. Kanye claims he has about 3.3 billion dollars. The accounts at Forbes disagree, saying it was only about 1.3 billion. But the fact remains, Kanye is indeed a billionaire.
VIDEO: Kanye West Shoots New Opera "Mary" in Silver Face Paint
Kanye has several sources of income. Initially, Kanye made all of his money from music. Like most Rappers, Kanye made some of his money from album sales and the rest from touring. Most people are surprised to learn that most musicians make the bulk of their incomes from ticket sales while on tour.
VIDEO: Kanye West & Teyana Taylor Shoot "We Got Love" Music Video
Record sales account for a portion of Kanye's and other musicians' wealth, but the main time that song sales come into play is through royalties. For example, if a musician plays a popular song that continues to get played for years and years, they will collect an ongoing fee called a "royalty." It is this "royalty" fee that can keep musicians making money from songs for years or even longer.
Although Kanye had a few long-lasting songs which continue to get played, like, for example, "Stronger." But royalties were hardly enough to sustain West. He decided to play into his creative, entrepreneurial side and started a luxury shoe line called Yeezy.
VIDEO: Kanye West Buys Kim K A $14 Million Christmas Gift
The shoes were launched in partnership with Adidas and have been a tremendous success. This past year the brand, which Kanye owns a majority stake, was estimated at well over 3 billion dollars.
The success of the Yeezy shoe brand is where Kanye gets most of his money these days. With that said, Kanye is still making music and does, occasionally, still do live performances.
VIDEO: Kanye Does Sunday Service at Coachella & Sells Expensive Church Merchandise
But there is certainly enough going on at Yeezy to keep Kanye busy as the brand has launched more than just shoes going on to leisurewear, cold weather clothing, t-shirts, pants, and much more.
VIDEO: Kim & Kanye Go To Two Fast Food Joints Before Jetting Out Of Miami
Still, even with everything else he has going on, it is shoes that are Kanye's bread and butter. Some accountants have even suggested that the other parts of the Yeezy brand outside of his luxury shoes actually lose the company money. While that may be the case, odds are Kanye is playing the long-game, and although his clothing styles may be losing the company money today, he is probably planning on it paying off in the future.
VIDEO: Kim and Kanye Ice Cream Chaos in South Beach, Miami
There you have it, Kanye West IS a billionaire. While the exact amount remains unclear, we believe the number is somewhere between 1 to over 3 billion dollars. That is quite a wide possible range.
VIDEO: Kayne West Tattoo Yeezy Shows Off His Cool Ink
But, without access to some of the details, and because of the complexity of West's financial holdings, it is difficult for all but experienced accountants to get a clear understanding of exactly how much Kanye has. One thing is for sure, though, and that is that Kanye West is very, very rich.
Kanye West Trivia: Kanye's debut single "Through the Wire" is named after the fact he was wearing a metal brace in his mouth while recording it!