It's a Superhero Hangout! Supergirl, The Flash, Green Arrow, Superman were all pictured hanging out on set together while filming an Arrowverse crossover "Elseworlds" episode in Vancouver, Canada. Tyler Hoechlin, Grant Gustin, Melissa Benoist, and Stephen Amell seemed to be having a laugh as they waited for the next take.
This year's Arrowverse crossover, "Elseworlds," will introduce Batwoman (played by Ruby Rose). It will also include other iconic DC Comics characters like Superman (Tyler Hoechlin) and Lois Lane (Elizabeth Tulloch), and John Wesley Shipp in a Flash costume.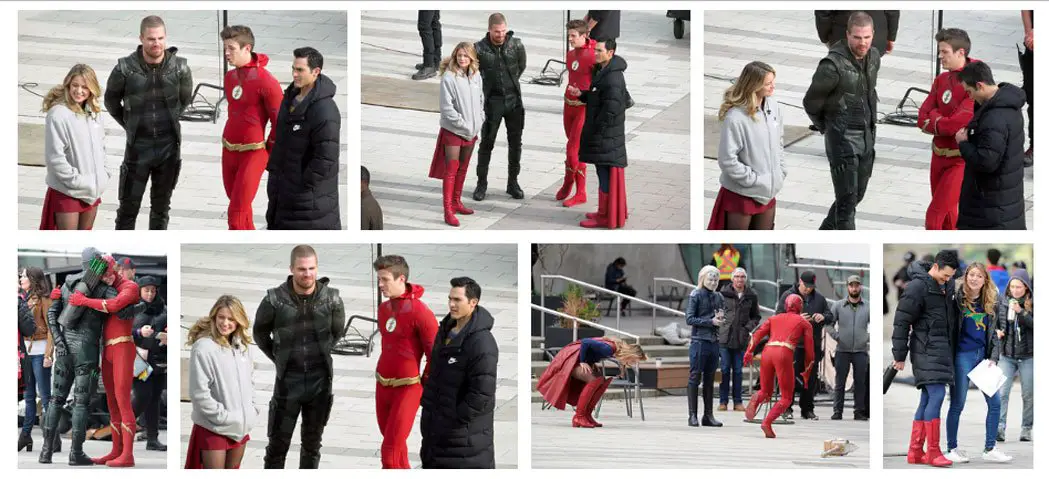 But at the end of the day, the crossover is primarily a topsy-turvy ode to the universe's main trio: Supergirl (Melissa Benoist), the Flash (Grant Gustin), and Green Arrow (Stephen Amell).
Supergirl Trivia: Supergirl Season 4 is the first season to introduce a live-action transgender superhero, Nia Nal, played by Nicole Maines.