Supergirl Melissa Benoist was pictured fighting a Swamp Monster as she filmed scenes for the hit CW show.
The US actress had on her very tight and revealing iconic Supergirl costume as the Swamp Monsters claw tried to grab her.
Melissa's stunt double was also in action getting SLAMMED into a park bench by the frightening enemy.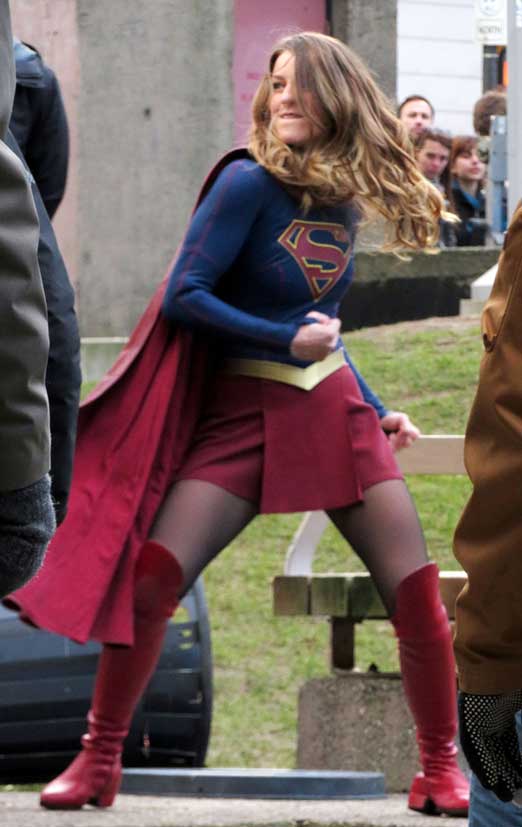 Executive producer Andrew Kreisberg has said that Supergirl is planning to team with three other fantasy shows on The CW – Arrow, The Flash and DC's Legends of Tomorrow.
VIDEO: Supergirl Fights a Swamp Monster while director Kevin Smith hands out doughnuts!
Melissa also kept warm between takes putting on a big winter coat in the cold Vancouver temperatures.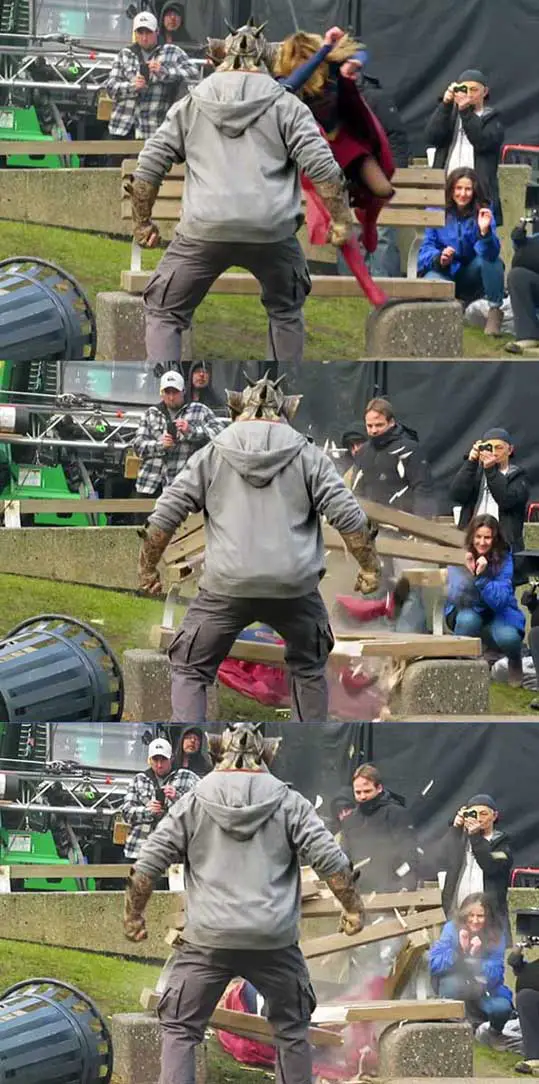 Director Kevin Smith was also spotted on set bending down with a tiny camera and later on handing out donuts to the extra's waiting around on set!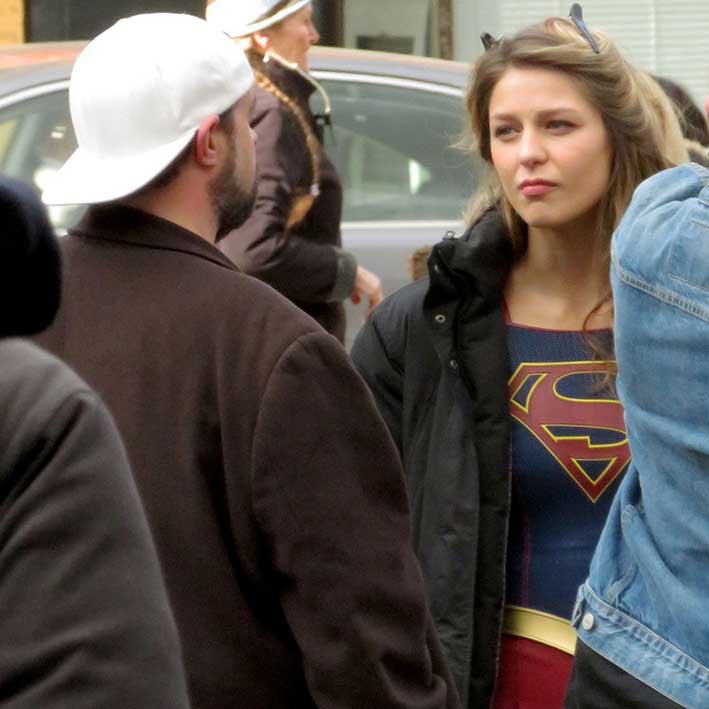 Melissa recently broke up from her three-year-marriage to her former Glee co-star Blake Jenner in December 2016.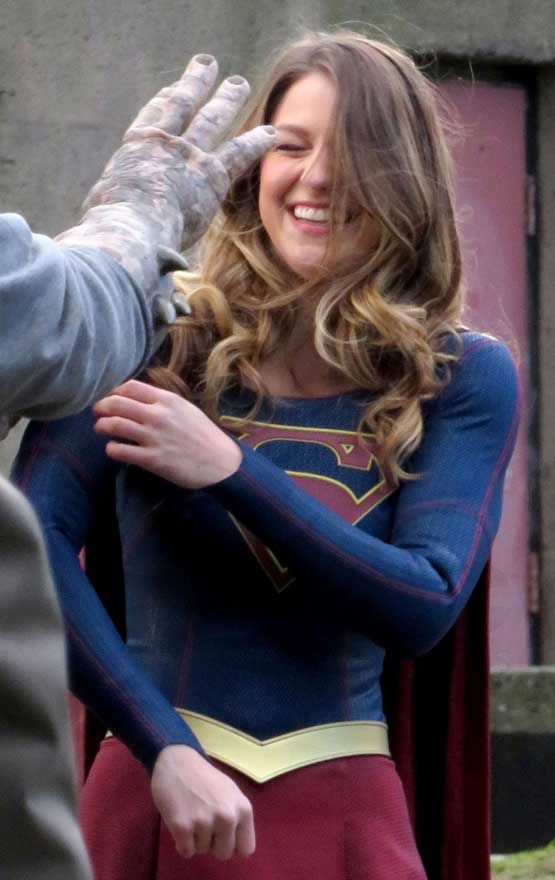 She recently talked to The New York Post about how she got the role of Supergirl, her upbringing in Denver and her part in the film Patriots Day playing Katherine Russell the wife and widow of the Boston Bomber terrorist Tamerlan Tsarnaev. Mark Wahlberg plays Police Sgt, Tommy Saunders.
Melissa Benoist Trivia: Melissa is set to star alongside her ex-boyfriend Blake Jenner in the upcoming movie Billy Boy set for release in 2017.