Keanu Reeves treated fans to photos and autographs ahead of John Wick 3: Parabellum premiere in Hollywood at Grauman's Chinese Theatre now called the TCL Chinese Theater.
The exceptionally polite superstar wore a tailored suit with some eye-catching hiking-style brown boots as he smiled to fans and signed loads of autographs. If you want to see exactly where you can see celebrities, like at the premieres in Hollywood then check out our PapMap.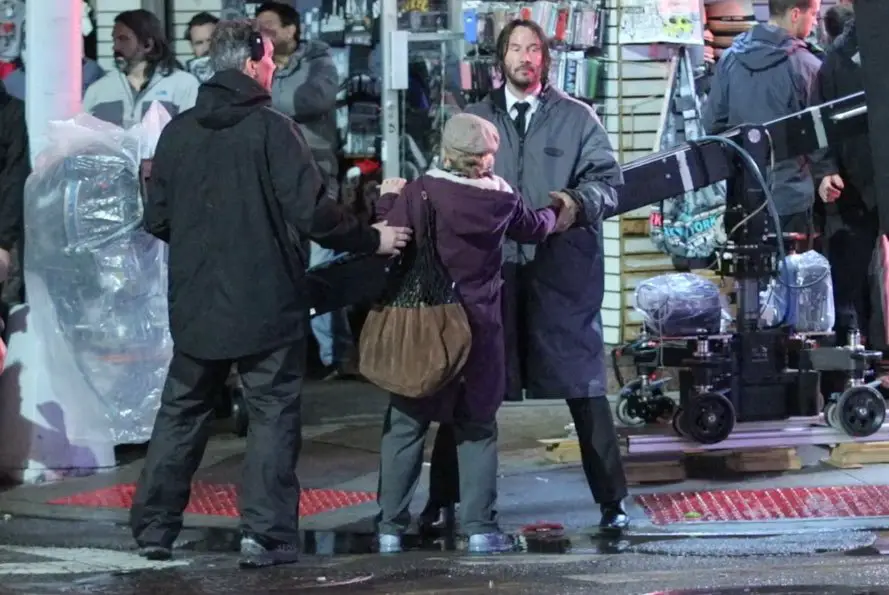 Speaking of autographs, did you also see that Keanu Reeves is possibly the "Best Human Alive"? People Magazine have written a story on a Tweet that went viral about a fan who asked for his autograph. Check it out below:
I realize later that he bought an ice cream cone he didn't want, just to get receipt paper so he could scribble his autograph for a 16-year-old idiot.

— James Dator (@James_Dator) May 17, 2019
We knew this all along as we featured Keanu in a video on our official YouTube channel explaining why he gave all his money away:
VIDEO: Why Did Keanu Reeves Give All His Matrix Money Away
Keanu was filmed shooting scenes for John Wick 3 in the pouring rain in New York City. Check out the video below.
Parabellum is a type of Machine Gun (Luger P08 pistol) or can be traced to the Latin phrase meaning "prepare for war".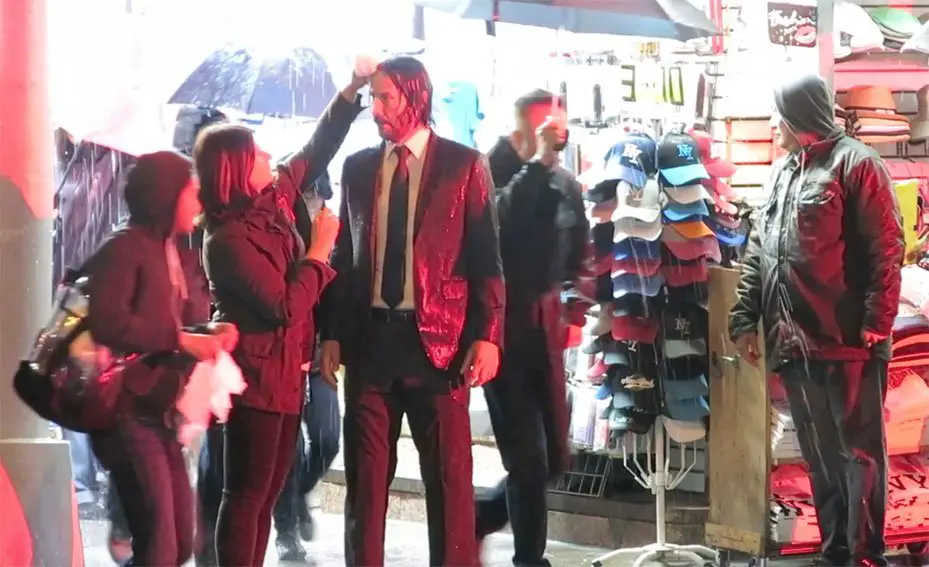 Super-assassin John Wick, played by Keanu Reeves, is on the run after killing a member of the international assassin's guild, and with a price tag on his head, he is now the target of hit men and women worldwide. The film opened May 17th, 2019 in the USA.
Did you know Keanu Reeves wrote a book of poetry? It's titled an Ode to Happiness and is so rare it costs around $820! Check out more fun Keanu facts here:
Why Did Keanu Reeves Give All His Matrix Money Away?
Keanu Reeves Trivia: Keanu Reeves has gone by the names Chuck Spadina, K.C. Reeves and Norman Kreeves!