Deadpool 2 returned to filming in downtown Vancouver with action scenes which saw Deadpool himself caught up on a Billboard!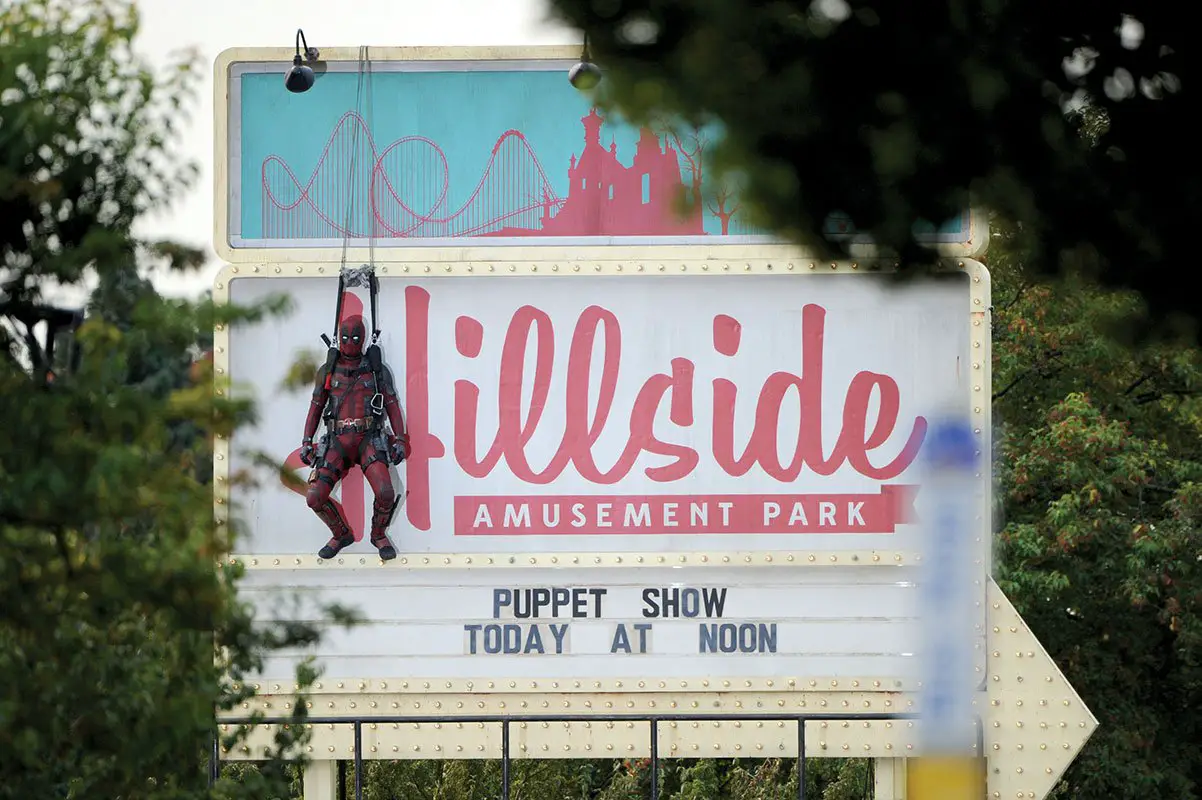 The sign read 'Hillside Amusement Park' in Vancouver, Canada. The comical billboard also featured an advertisement for the 'Puppet Show Today at Noon'!
Ryan Reynolds character Deadpool was seen shouting for help during filming before taking out his cell phone to make a call.
The scene which was filmed by a drone saw Deadpool caught up on the billboard as he just hung around as traffic passed.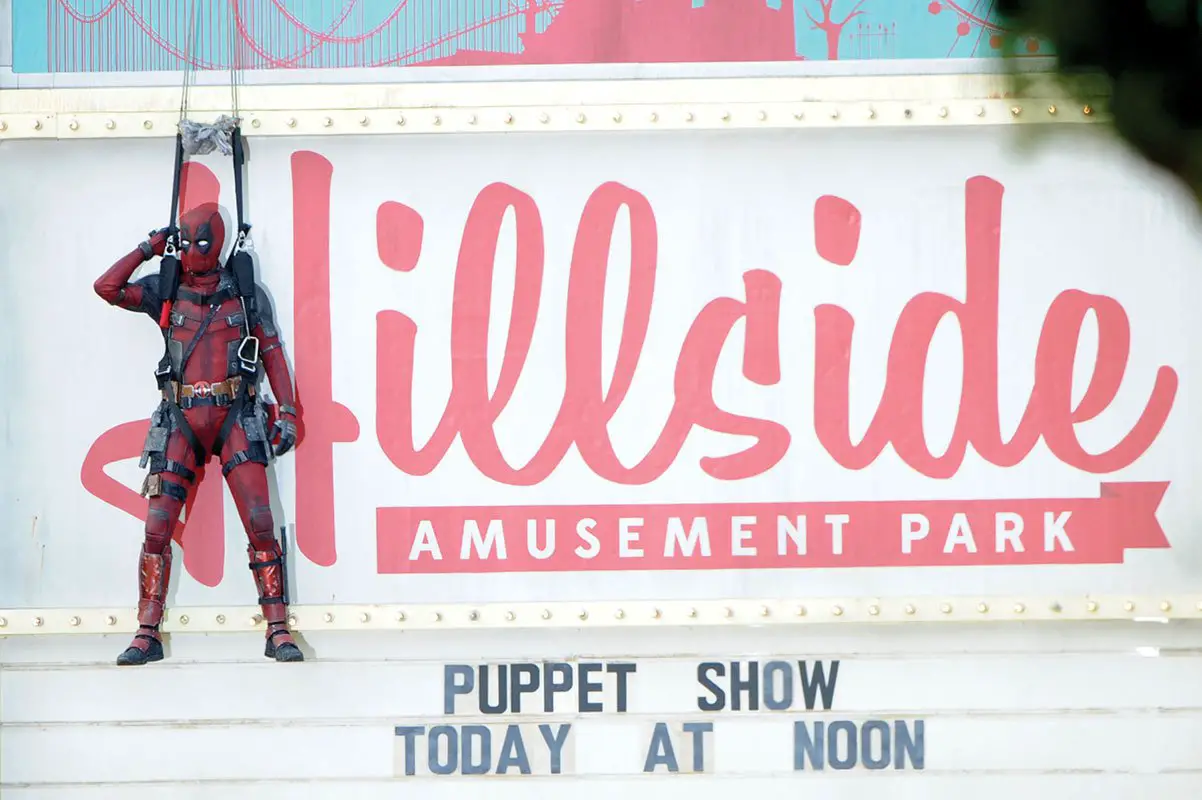 It was unclear if Ryan Reynolds was inside the costume, or whether it was a stunt double. Ryan was later seen on set during the day. 

Ryan recently posted an Instagram of Zazie Beetz's Domino character on Instagram. The film is set for release in 2018 after a 5 month long shooting schedule in Vancouver, Canada.
Ryan plays Wade Wilson in the Marvel Comics series. During the first movie, Wade is a hired hitman and develops a life threatening illness and undergoes extreme measures to cure himself.
He becomes the victim of intense torture in a lab and develops healing powers during the process. The side effects disfigure the unstable hero, leaving him with superhuman abilities. Wade then puts on a full body costume to disguise the scarring. 
Deadpool Trivia: Deadpool's red suit is inspired in the original comic books by the web-slinger himself, Spider-Man. Deadpool admired Spider-Man and was constantly trying to win him over as his best friend in the original comic series.