American Idol runner-up Katharine Mcphee carried study books during filming The Lost Wife of Robert Durst in Vancouver, Canada.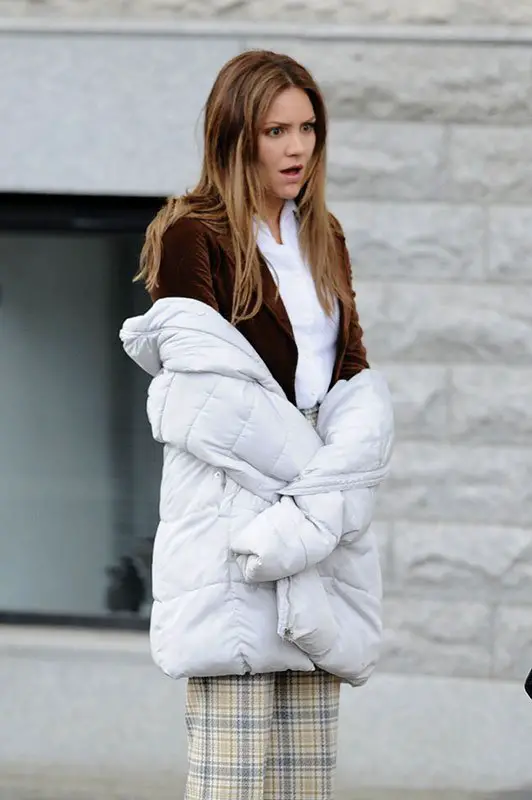 The actress was seen filming scenes as she entered an apartment building in downtown Vancouver and plays the wife of Robert Durst, Kathie Durst.
Kathie falls in love with Robert Durst, only to find their marriage turning dark. In real life, Robert Durst took part in the HBO documentary The Jinx where he made a number of confessions to himself on a tape recording,
VIDEO: Katharine McPhee Filming The Lost Wife Of Robert Durst in Vancouver
Kathie then vanishes in 1982 and her family and friends were deeply disturbed that her disappearance wasn't taken seriously by police.
Katharine Mcphee movies include Bayou Caviar, Shark Night 3D, You May Not Kiss the Bride and The House Bunny.
Katharine McPhee Trivia: Katharine McPhee was runner up to Taylor Hicks in American Idol 2006.