Kelly Brook showed off some MAJOR cleavage as the British model, tv presenter and actress shared revealing and intimate pictures from her new 2018 calendar on her official Instagram page.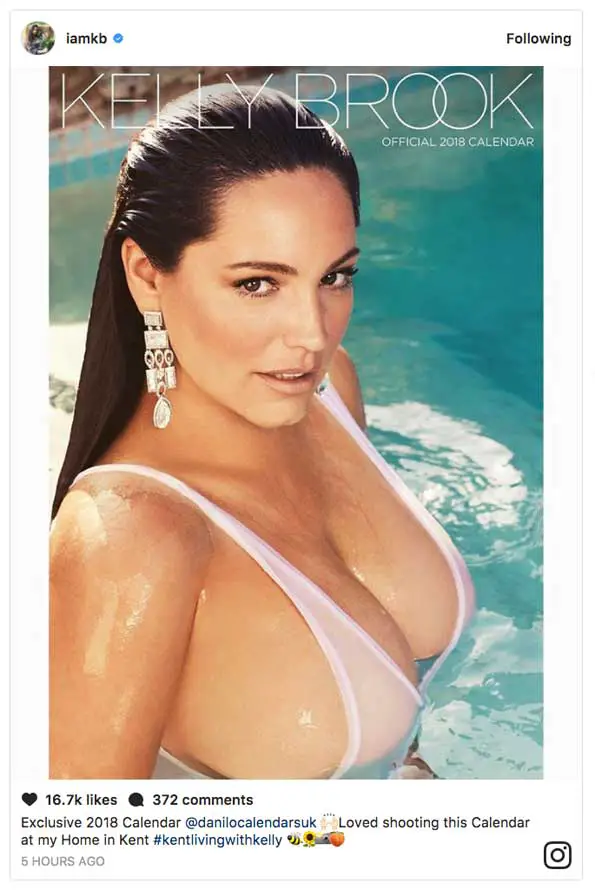 The British star was snapped in her own swimming pool in Kent in three revealing poses. In the cover picture, she poses in a see-through white swimsuit showing off her cleavage.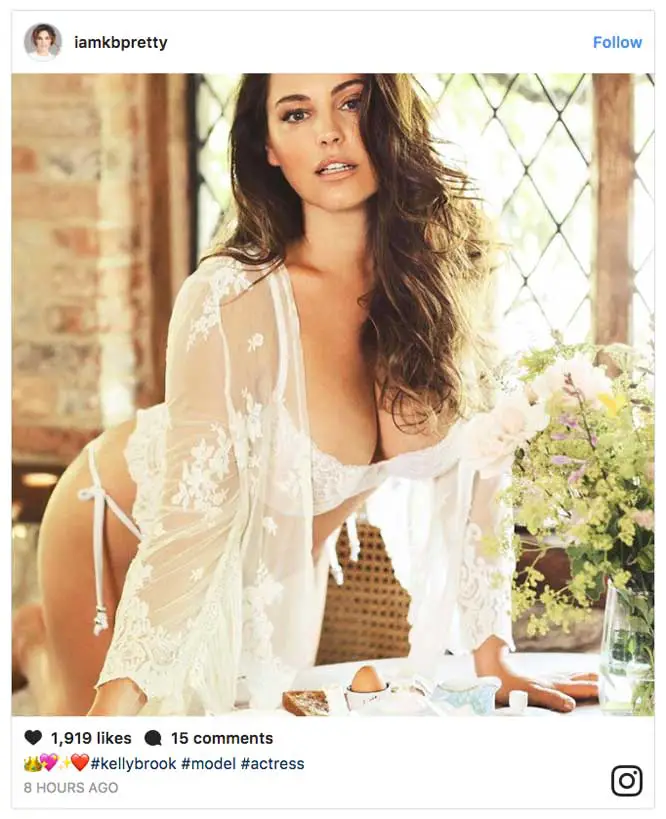 Kelly then posed in a pool shot where she swapped swimsuits but still showed off her ample assets! In the third shot, she stripped down to some intimate white lingerie.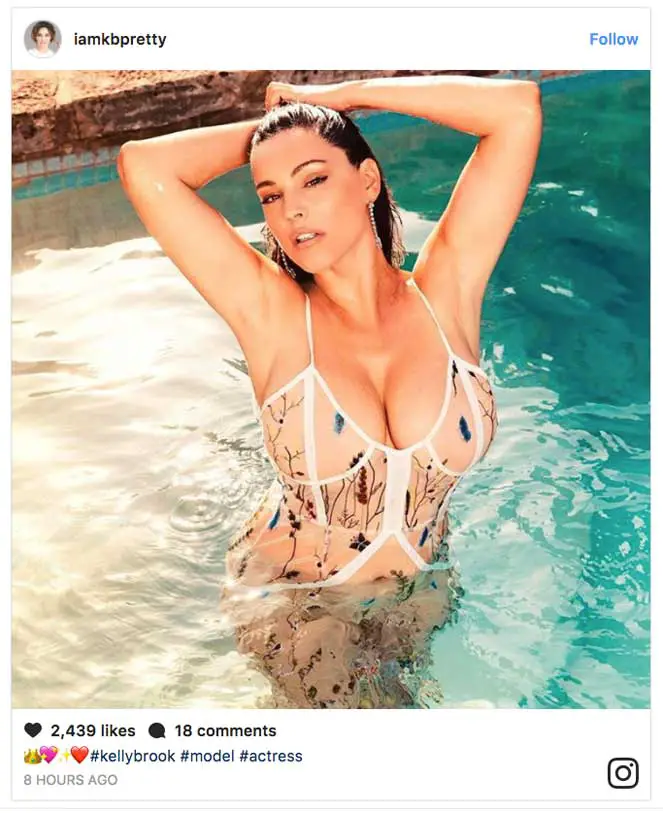 Kelly Brook was also spotted training on Santa Monica beach with a personal trainer. Check out the exclusive video below.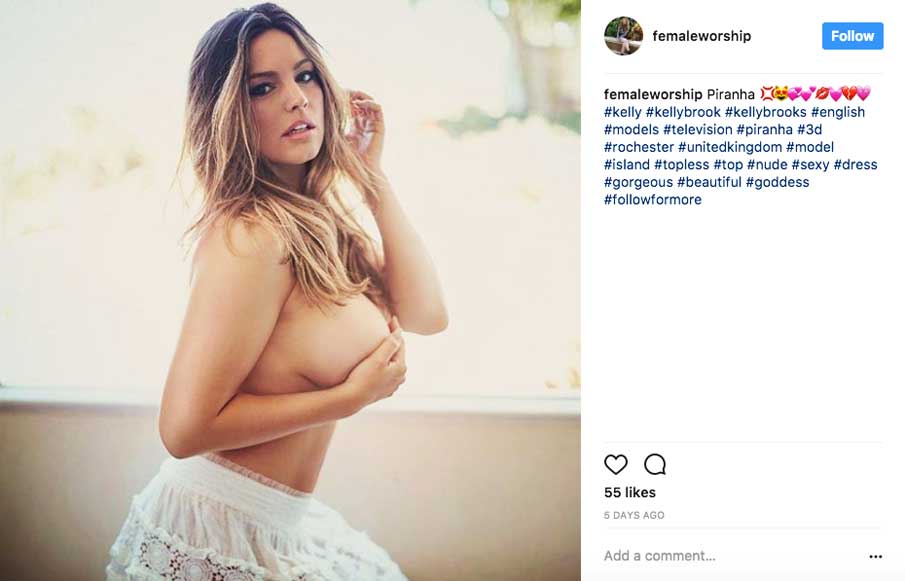 EXCLUSIVE Video: Kelly Brook's Rigorous Workout Routine! Los Angeles
Kelly Brook starred in Piranha 3D, a horror comedy film, that Rotten Tomatoes reviewed saying: "Playing exactly to expectations for a movie about killer fish run amok, Piranha 3-D dishes out gore, guffaws and gratuitous nudity with equal glee."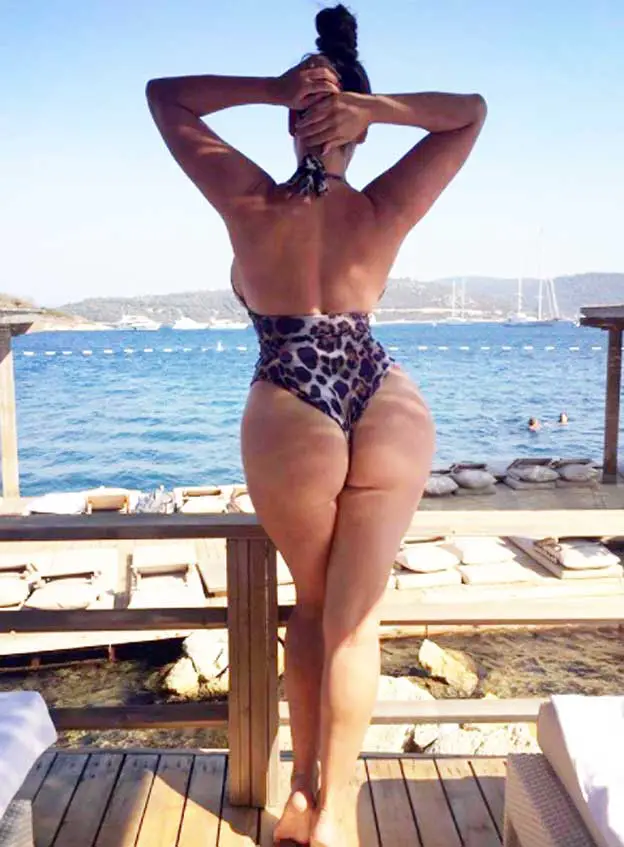 The official 2018 Kelly Brook calendar is on sale at HMV, Calendar Club or online at the official Danilo store.
Kelly Brook Trivia: Kelly Brook recently starred in Taking Stock which won 8 International Film Festival Awards! According to Wikipedia  "MTV championed the film at its premiere at the Raindance Film Festival predicting that the could be a festival award winner and an indie success."