Love Island star Olivia Buckland looked like she got a Hole in One!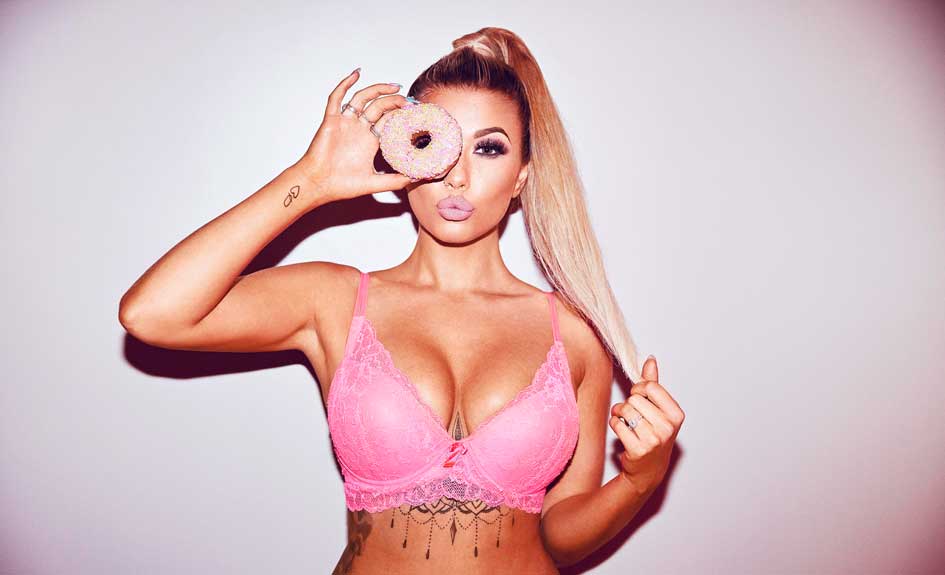 She cheekily looked through a frosted doughnut wearing nothing but pink sexy lingerie by Ann Summers for her new Cocoa Brown by Marissa Carter shoot!
The MissPap designer posed in a number of revealing poses showing off her tattoos and her glowing tan.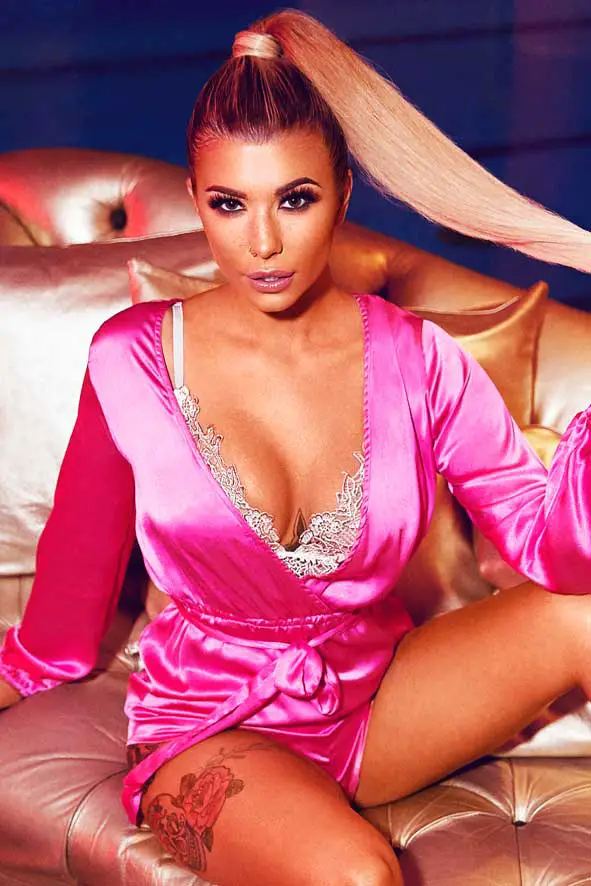 Leading tanning brand and celebrity favorite Cocoa Brown by Marissa Carter snapped up Love Island star Olivia Buckland to front their high-summer tanning campaign.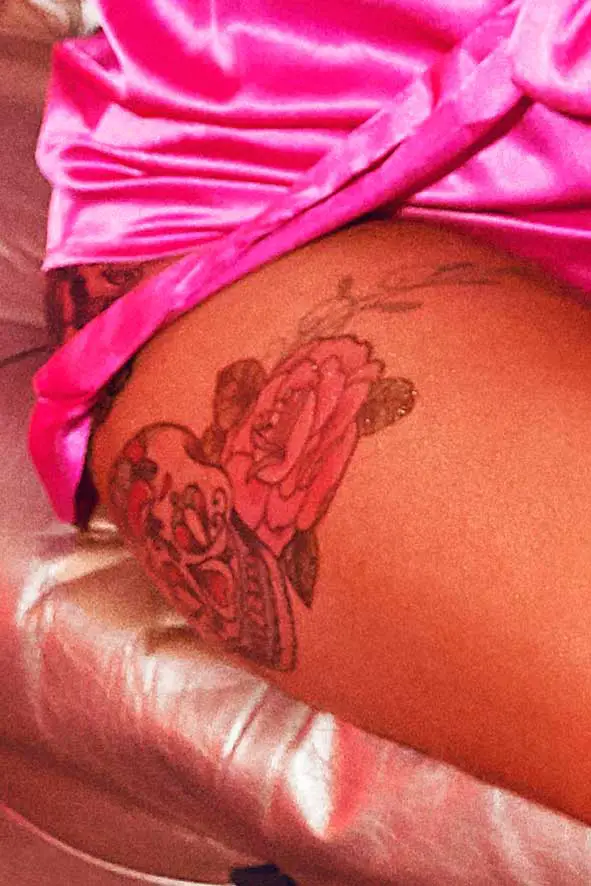 Check out the Video below of Olivia Buckland in a behind-the-scenes glimpse of the British model. 
VIDEO: Olivia Buckland In Revealing Swimsuit Behind-The-Scenes Of Fun Cocoa Brown Photo Shoot
Cocoa Brown By Marissa Carter tan is available in the UK at Superdrug, TESCO and Primark.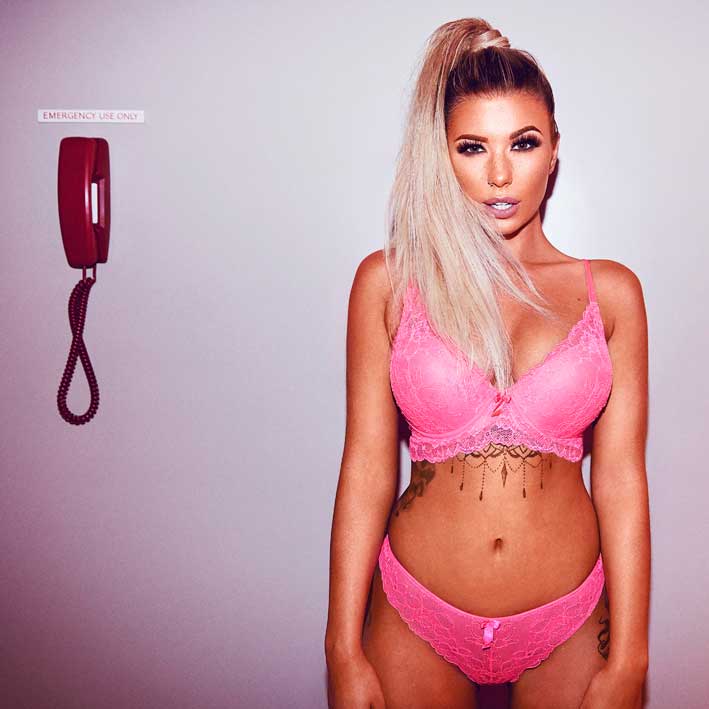 See more pics of Olivia Buckland Lingerie in a revealing Boohoo swimsuit here:
Olivia Buckland Trivia: Olivia Buckland is set to wed Love Island co-star Alex Bowen and their new puppy Reggie will reportedly have the role of ring bearer at the wedding!