Alessandra Ambrosio looked stunning as she went makeup free and wore a white cricket sweater while on a shopping trip with fellow Brazilian model Michelli Buback.
The stunning model matched the sweater with blue denim jeans and Chanel flats as she picked out some shorts and a couple of sweaters at the trendy Planet Blue store on Montana Avenue in Santa Monica.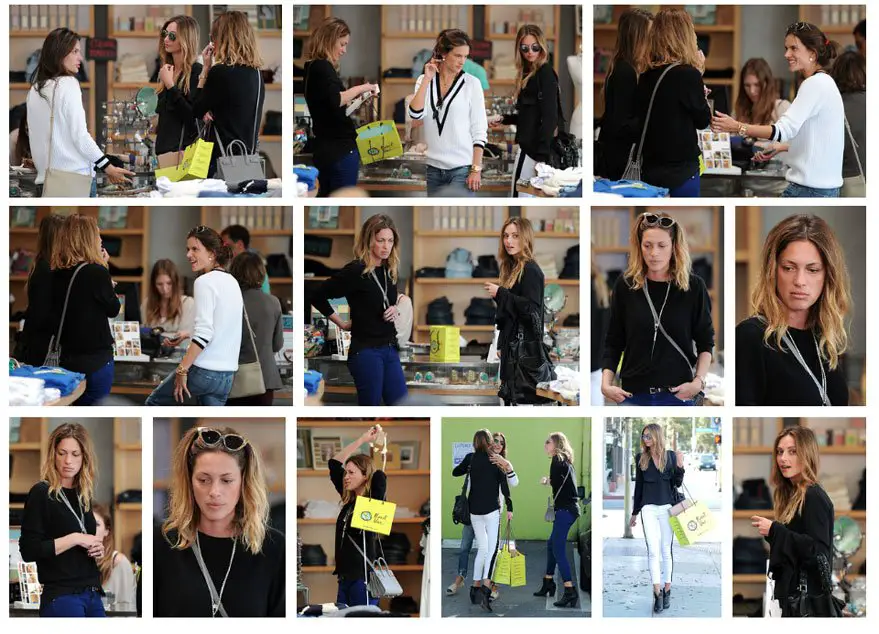 She looked to be having fun with her friends showing them a picture on her iPhone and laughing with them as they all left the store together donning their oversized sunglasses!
Alessandra was also joined by another unidentified model and the three of them picked up several items of clothes. They each left with a Planet Blue bag so a pretty good shopping trip all round!
VIDEO: Victoria's Secret Workout with Alessandra Ambrosio
Did you know we also have a gallery dedicated to the Victoria's Secret model Alessandra Ambrosio? It features lots of throwback pics as well as her working out and also getting frightened on Halloween where she was wearing some bunny ears! All the pics on our "CelebritySessed" gallery are FREE to use for your Blog, website and Publication or on Social Media: Alessandra Ambrosio Free Pics 
Alessandra Ambrosio Trivia: Alessandra Ambrosio has her own fashion line called Ále by Alessandra and is a supporter of the National Multiple Sclerosis Society.