Who: Alessandra Ambrosio, Michelli Buback 
What: Shopping with friends in Santa Monica
Wearing: A Cricket sweater, Ray Ban clubmasters, and Chanel Flats
Where: Planet Blue Store, 800 14th St, Santa Monica, CA 90403, USA
---
Alessandra Ambrosio looked stunning as she went makeup free and wore a white cricket sweater while on a shopping trip with fellow Brazilian model Michelli Buback.
The stunning model matched the sweater with blue denim jeans and Chanel flats as she picked out some shorts and a couple of sweaters at the trendy Planet Blue store on Montana Avenue in Santa Monica.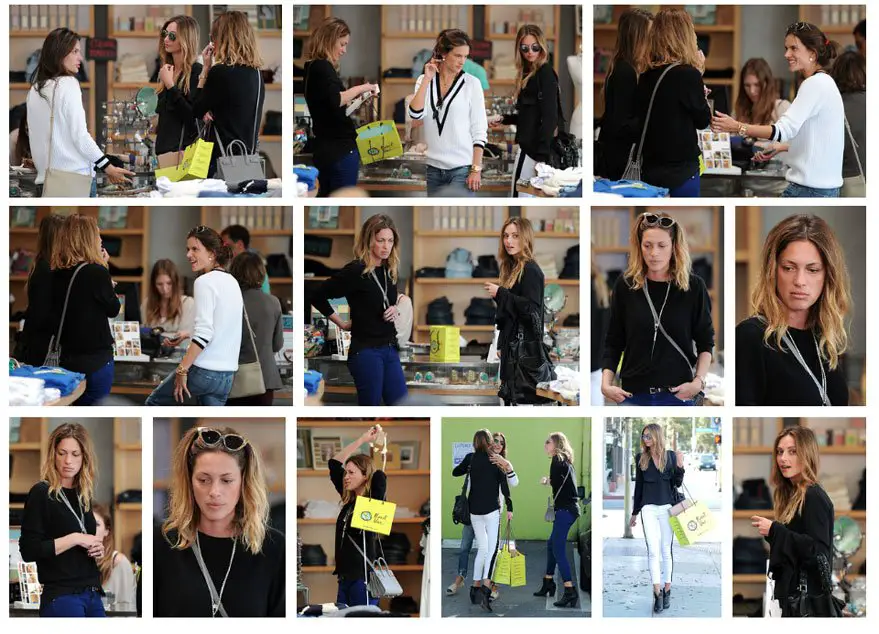 She looked to be having fun with her friends showing them a picture on her iPhone and laughing with them as they all left the store together donning their oversized sunglasses! She was also joined by another unidentified model.
Alessandra Ambrosio Trivia: Alessandra Ambrosio has her own fashion line called Ále by Alessandra and is a supporter of the National Multiple Sclerosis Society.