Victoria's Secret supermodel Alessandra Ambrosio stopped off for an iced-tea in Los Angeles after spending the afternoon shopping.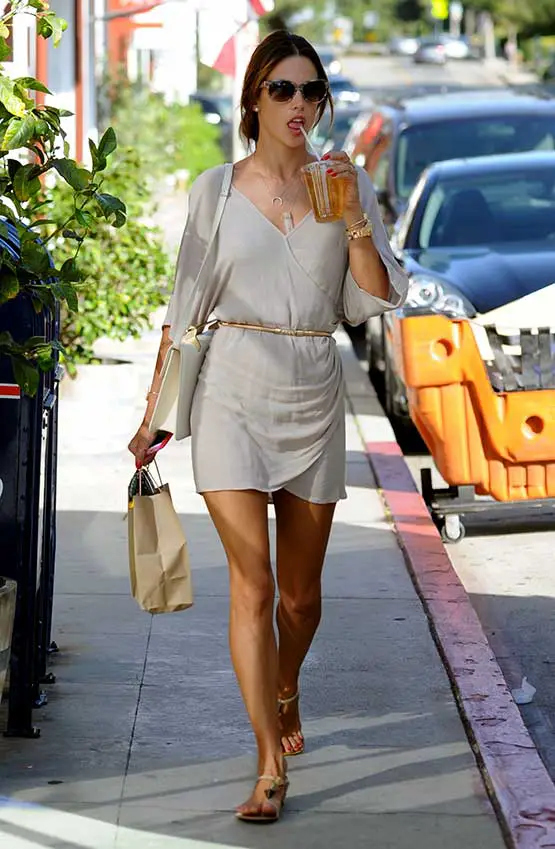 Alessandra appeared to be wearing a Star Wars style dress with a belt wrapped around the waist as she hit the shops.
All pictures are copyrighted by

© Atlantic Images

Strictly No Use / Reposting Without Permission
The model wore sunglasses and carried her shopping to the car as she showed off her fall fashion in LA. 

Alessandra recently teamed up with Tracy Anderson in Los Angeles. The model teamed up with Tracy for a Facebook Live session in LA. Alessandra posted a picture to her Instagram after the session, although we quite like this clip aswell!
Alessandra is currently preparing for the Victoria's Secret Fashion Show 2017 which is being held in Shanghai.
The event is usually hosted in New York but the 2017 event is set for a huge overseas campaign and no doubt extravagant show.

Alessandra Ambrosio Trivia: Alessandra is also is the National Ambassador for The National Sclerosis Society.