Jessica Simpson, who has a reported net worth of around $150 million, showed she is just like any other person holding on to her plane ticket in her mouth!
The singer, actress, and fashion designer was spotted showing off her cleavage as she also had to remove her jacket before she boarded her flight.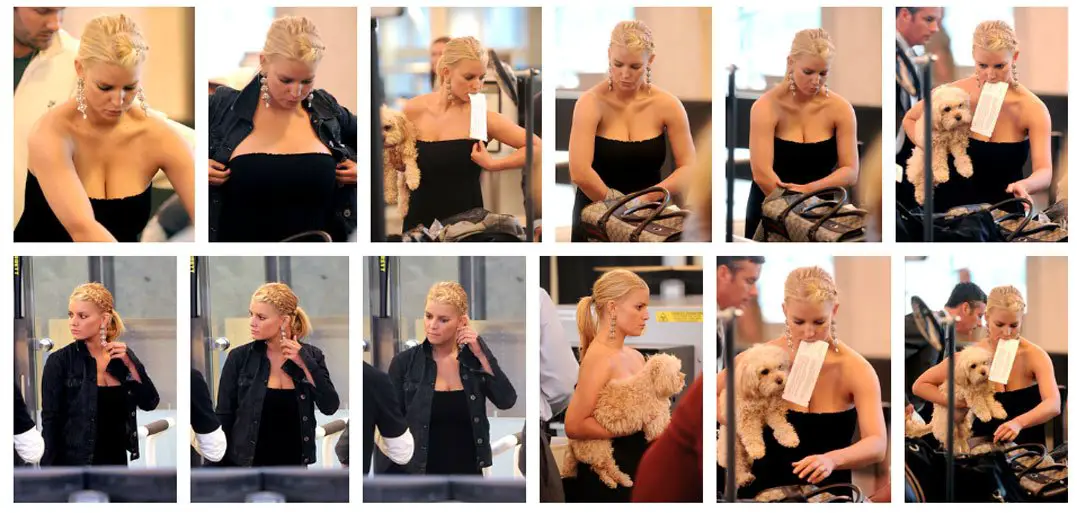 Wearing some stunning earrings with her hair tied back, the Texas-born native was also spotted rocking a Boho Braid in our video below:
VIDEO: Jessica Simpson Rocks Boho Braid
Jessica Simpson Trivia: In 1990 Jessica Simpson was a semi-finalist auditioning for The Mickey Mouse Club but lost out to Britney Spears, Christina Aguilera, and Justin Timberlake.