Supermodel Alessandra Ambrosio got tangled up with her dog lead showing the Victoria's Secret Angel has the same problems we do!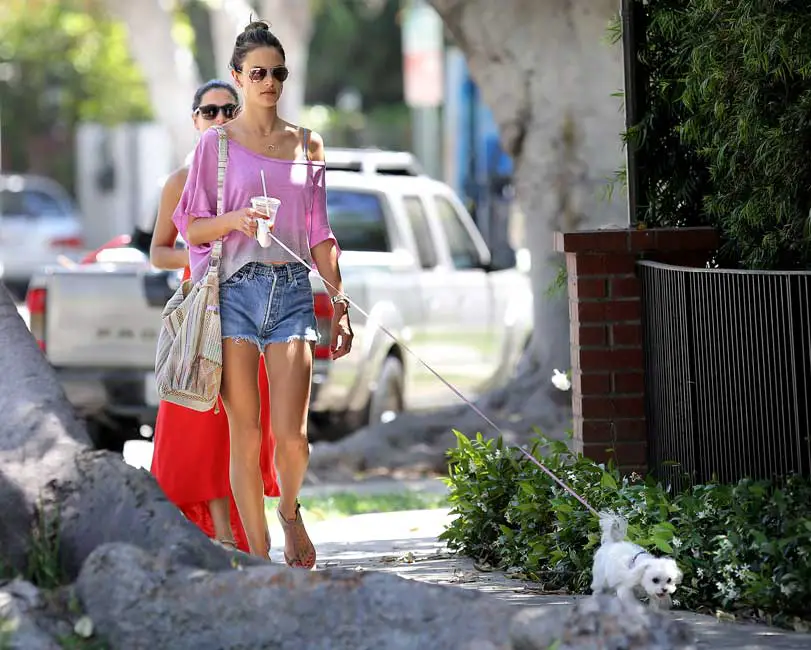 Looking stunning in a casual pair of denim daisy duke shorts showing off her perfect legs, the Brazilian star had her arm in the air trying to control her tiny and adorable Maltese dog Lola!
All pictures are copyrighted by

© Atlantic Images

Strictly No Use / Reposting Without Permission
Sipping on a drink Alessandra matched her daisy dukes with a pink top, sandals, a tote bag, and Ray-Ban aviator sunglasses.

The mom of two flashed her toned stomach and was recently caught posing in a topless photo shoot leaving nothing to the imagination! Check out the pics here: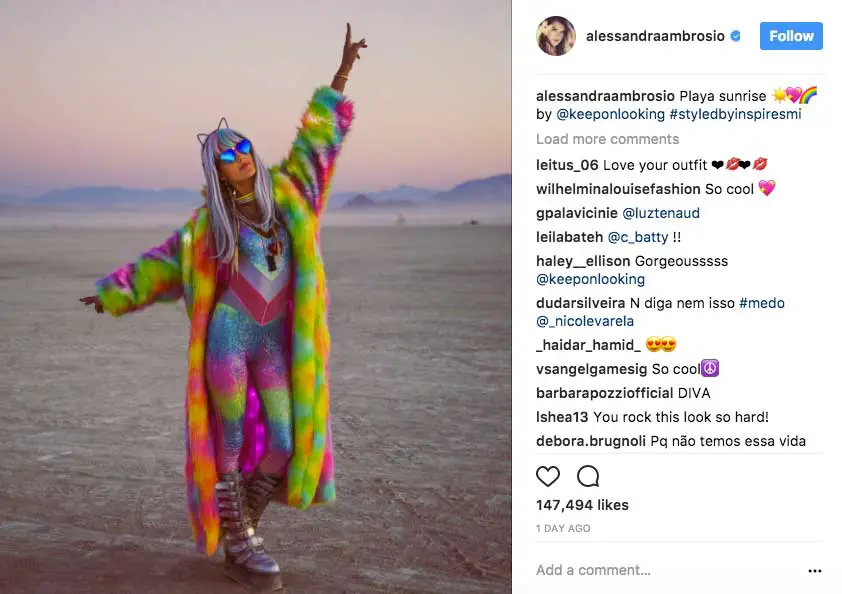 Alessandra Ambrosio Instagram has over 8.6 million followers and she recently posted an image of her in a wacky multi-colored skin tight with cat ears!

Alessandra Ambrosio Trivia: Alessandra Ambrosio was a Bond girl! Well, kind of…she had a cameo in Casino Royale appearing as Tennis Girl #1