Who: David Beckham
What: Getting caught in a photo shoot!
Wearing: An Oakland A's baseball cap, biker jacket, black denim jeans and leather boots
Where: 2654 Main Street, Santa Monica, Los Angeles, CA, 90405
---
David Beckham, who showed off some grey stubble, was the victim of a nail salon photo shoot with several workers scrambling to get a picture of the star!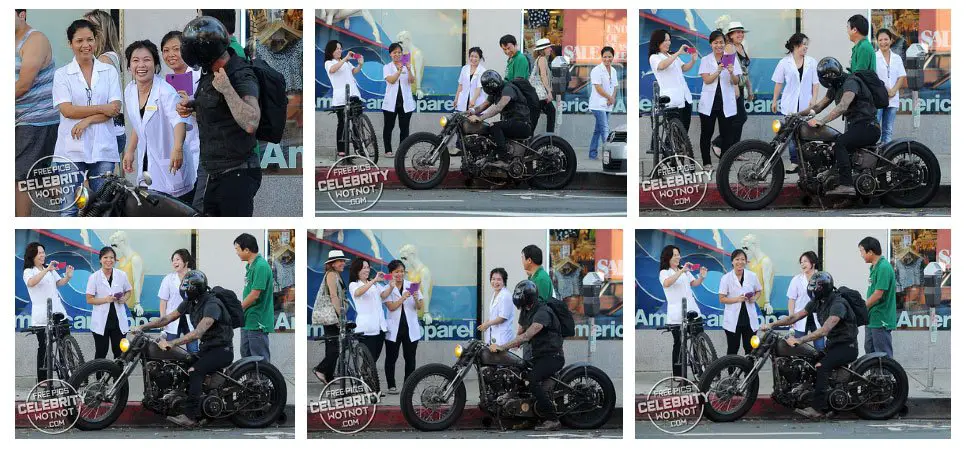 Five workers rushed out of their salon to try and get a snap on their phones with one cheeky employee leaning in to get in the picture with him and giving Becks the peace sign.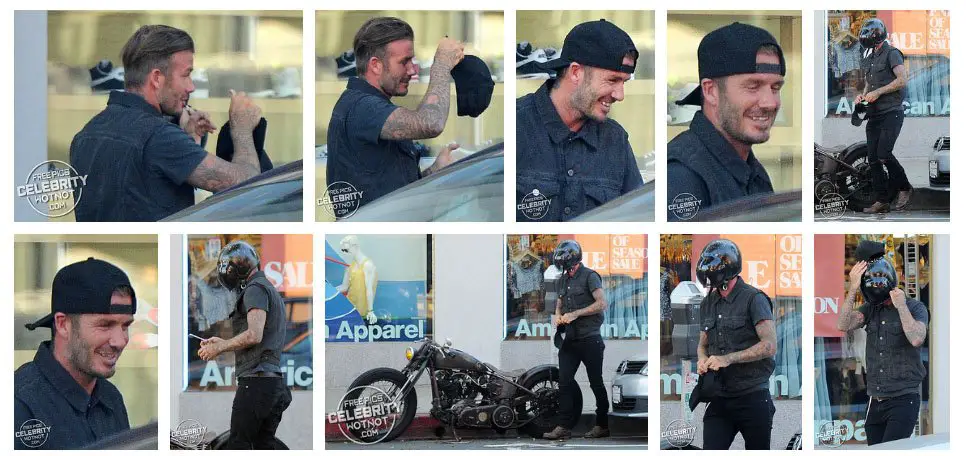 David, who had a smile on his face as he walked up to his vintage "Super Vintage 93 Knuckle" motor bike, then squeezed the Street Hawk-style helmet on while a crowd gathered round his bike!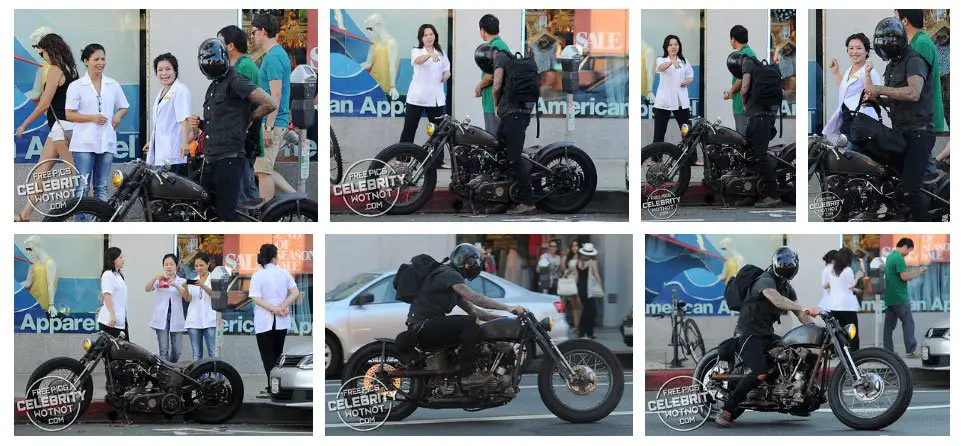 The former soccer star wore black jeans that were ripped at the knees and matched his outfit with a sleeveless cargo shirt over a dark t shirt and a black Oakland A's cap.
David Beckham Trivia: David Beckham's bike, the Super Vintage 93" Knuckle, is a custom made bike built specifically for Becks by a custom motorcycle company in California called the Garage Company.