It looks like Princess Diana would have got along with Meghan Markle and Kate Middleton – at least according to one fun, artistic portrayal of the royals.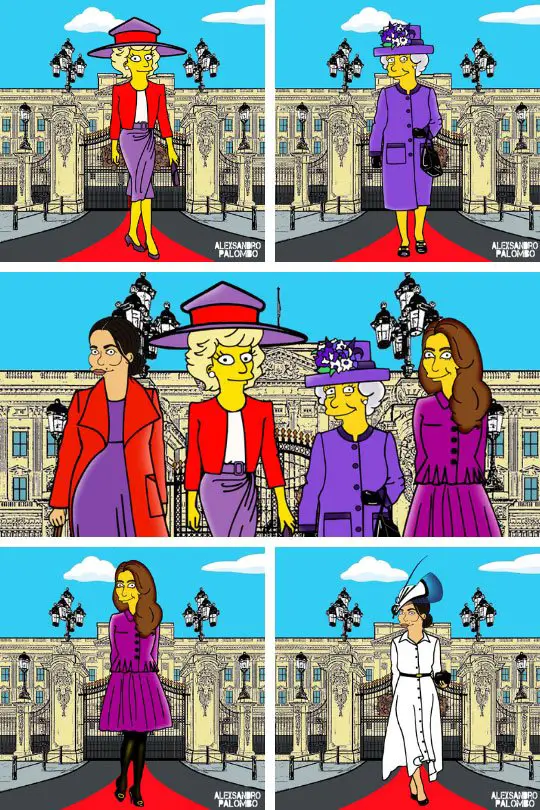 Pop artist AleXsandro Palombo has created a new series of artworks – displayed on his Instagram – by "Simpsonising" not only the late princess but the Duchess of Sussex and Cambridge, the Queen and Prince Harry too.
And while his yellow depiction of Meghan as a feminist icon seems to be his focal point CelebrityWotNot couldn't help but be captured by the images of Diana.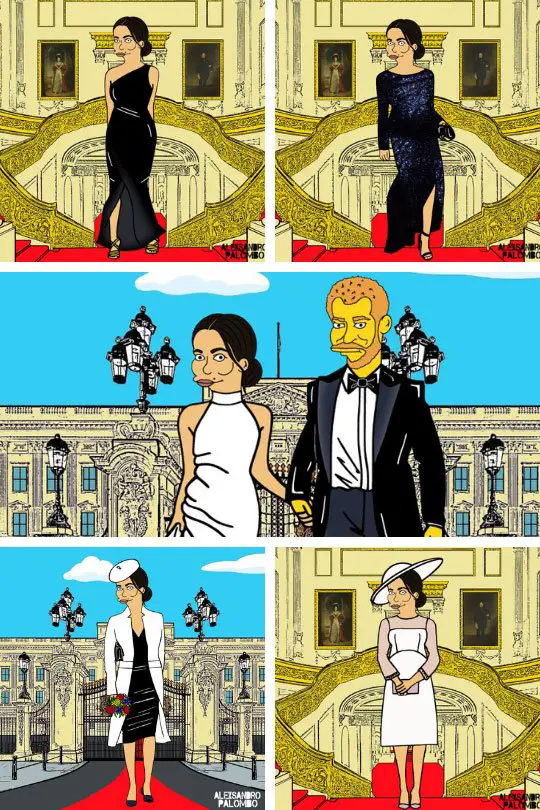 In one piece of artwork, Diana is stood front and center between the two women who have married her sons, Prince William and Prince Harry.
With her arms wrapped around Meghan and Kate's waist, the trio are color coordinated in purple outfits and smiling for the cameras.
VIDEO: William speaks French & Kate cheers up Prince George: THE ROYALS ARRIVE IN CANADA
In another, the Queen is added to the mix depicting one big happy family. The quirky artwork comes at a time when there are – as often – rumors of rifts within the palace.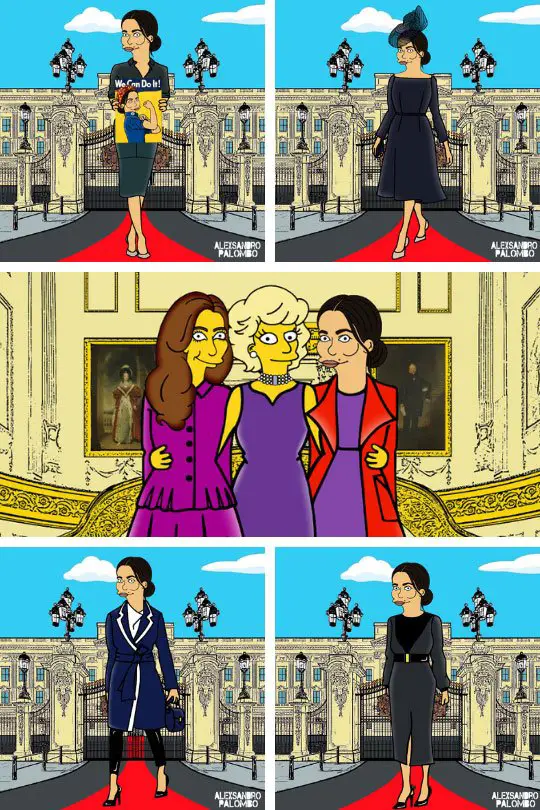 But his work seems to suggest if Diana were still alive she would absolutely have approved of her daughters-in-law.
Princess Diana Trivia: Princess Diana went to the same school as actress Tilda Swinton and they were good friends.