Brazilian stunner Alessandra Ambrosio showed off her volleyball skills wearing an eye-catching gold nude bikini on a beach in Los Angeles.
VIDEO: Alessandra Ambrosio Plays Volleyball in Gold Bikini
The former Victoria's Secret model served one and returned twice. One return meant diving into the sand to return the volleyball!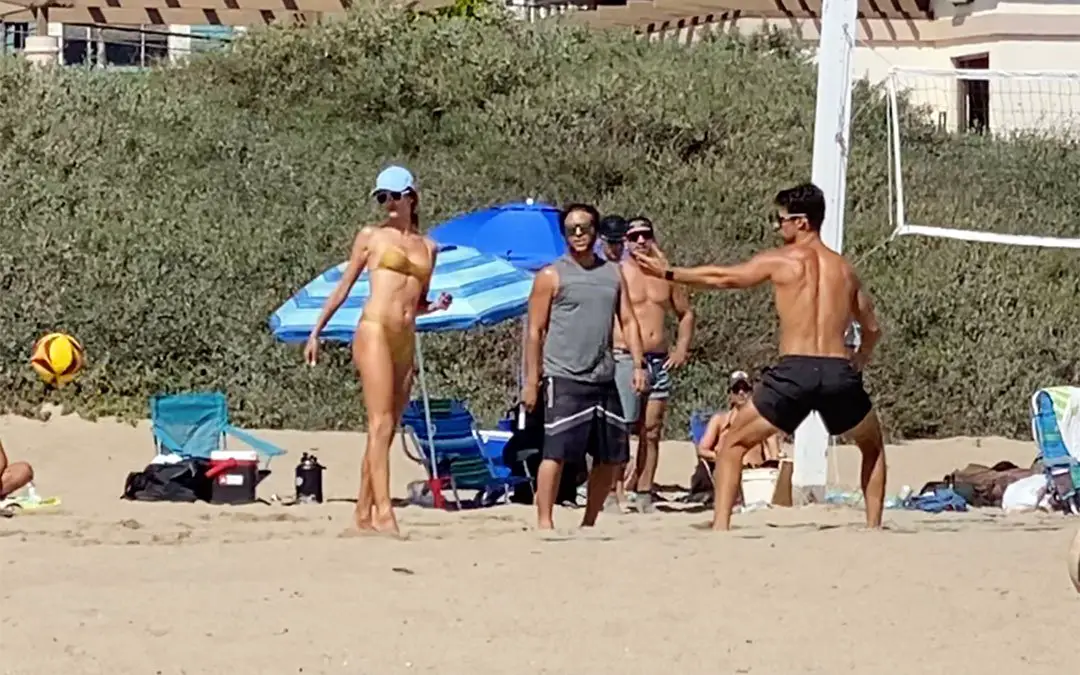 She was joined by some very hunky looking topless guys and also wore a blue baseball cap so the sun didn't affect her volleyball game.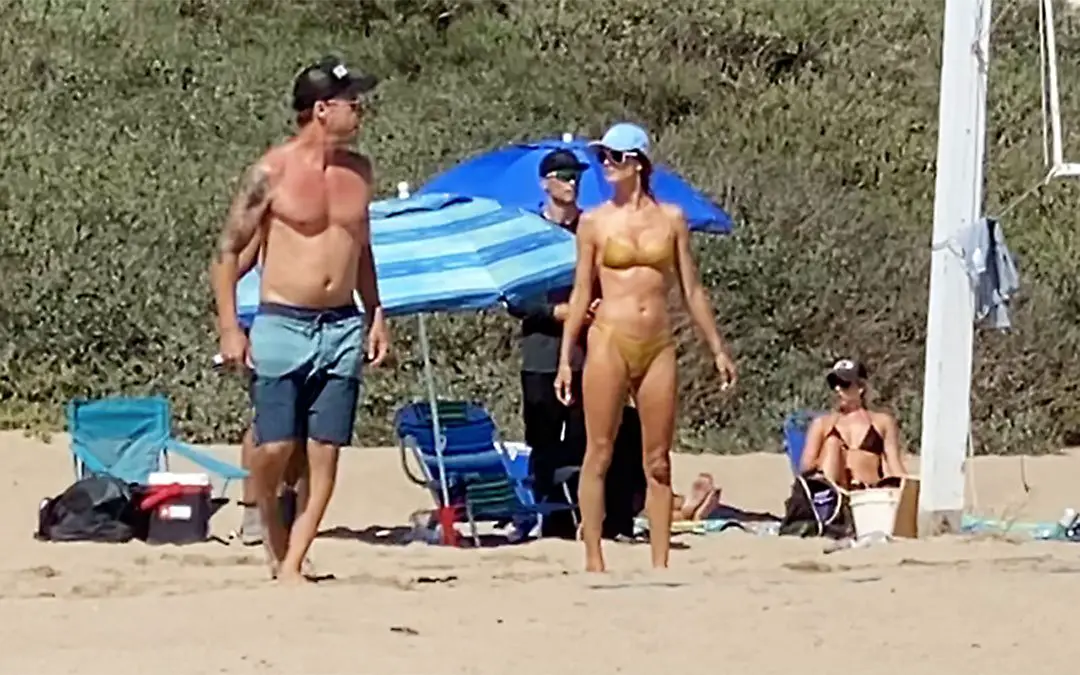 We also have a entire section dedicated to the model mom on our FREE Celebrity Gallery website "CelebritySessed" so click the link and check out more pics of the Brazilian superstar.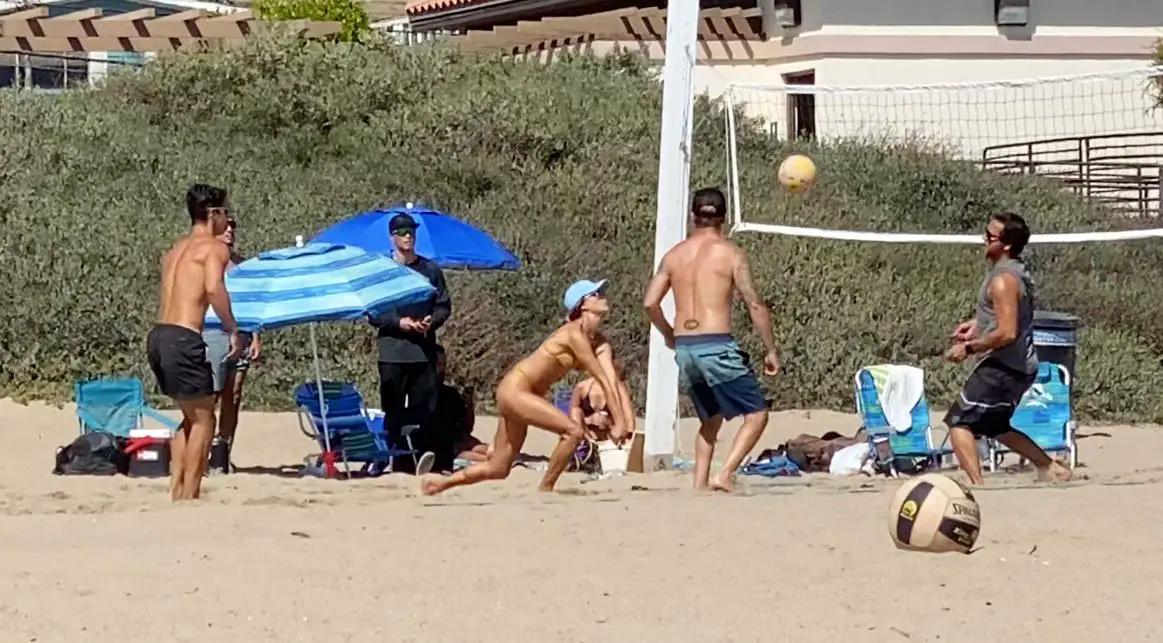 Alessandra Ambrosio Trivia: As well as starring in James Bond's Casino Royale Alessandra Ambrosio also starred as herself in Teenage Mutant Ninja Turtles: Out of the Shadows.