Model Alessandra Ambrosio and Winnie Harlow led fashion designer Julien Macdonald's new collection titled the 'Brave New World' and did it in some racy and revealing outfits!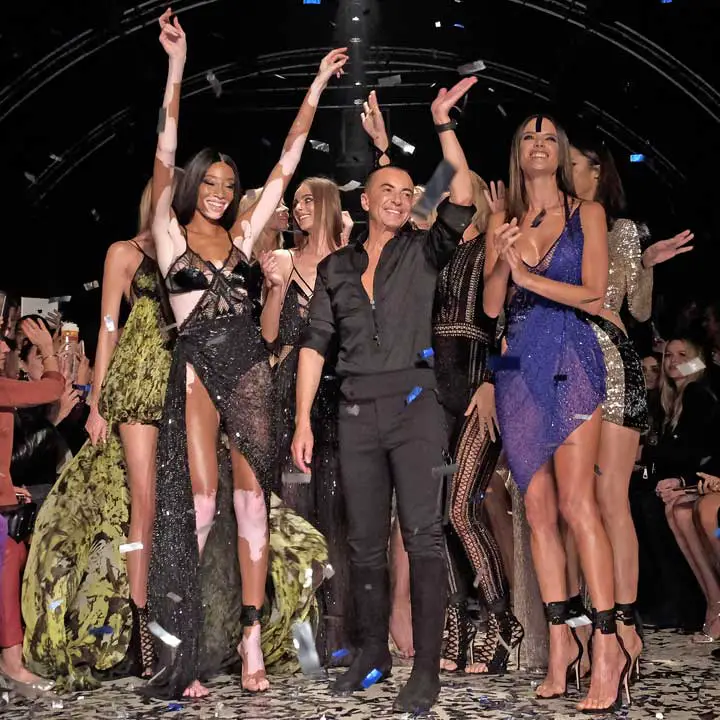 The two models were joined by Hailey Baldwin, daughter of actor Stephen Baldwin, and Martha Hunt as a host of celebs attended the showcase at the Bankside Vaults in London, England.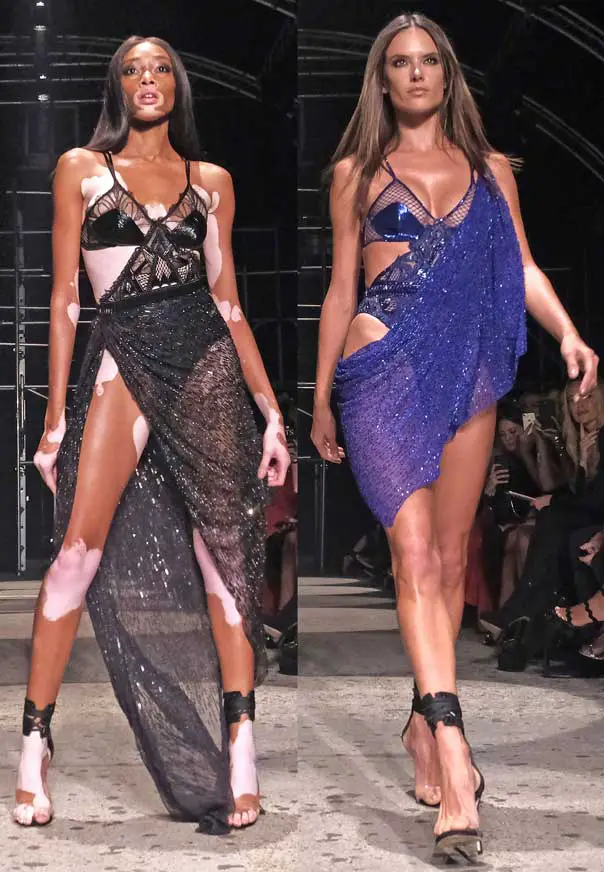 The show was part of London Fashion Week with Alessandra wearing a blue CÎROC Utopia dress designed especially for the model.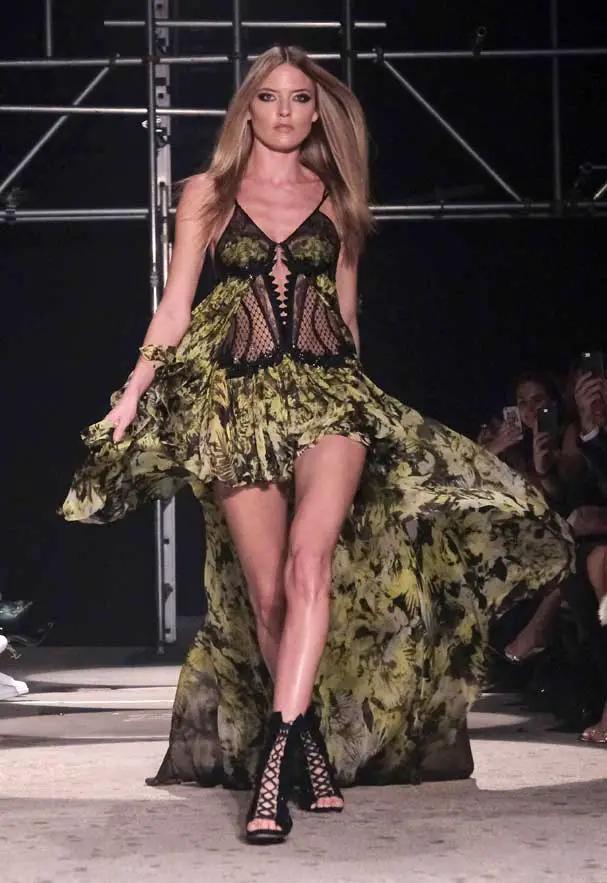 Winnie Harlow who was on Season 21 America's Next Top Model looked stunning and stole the show in the English capital.
While having a prominent form of the skin condition, vitiligo, Winnie is also a spokesperson for her condition and recorded a YouTube video titled "Vitiligo: A Skin Condition, not a Life Changer". Check it out below:
VIDEO: Vitiligo: A Skin Condition not a Life Changer
According to London Fashion Week: "Julien Macdonald Spring Summer 2018 presents a story of two halves, splicing the designer's signature cuts and alluring red carpet looks with a contemporary and impactful perspective inspired by the designer's recent travels to the Amazonian rainforest and enigmatic Incan citadel of Machu Picchu."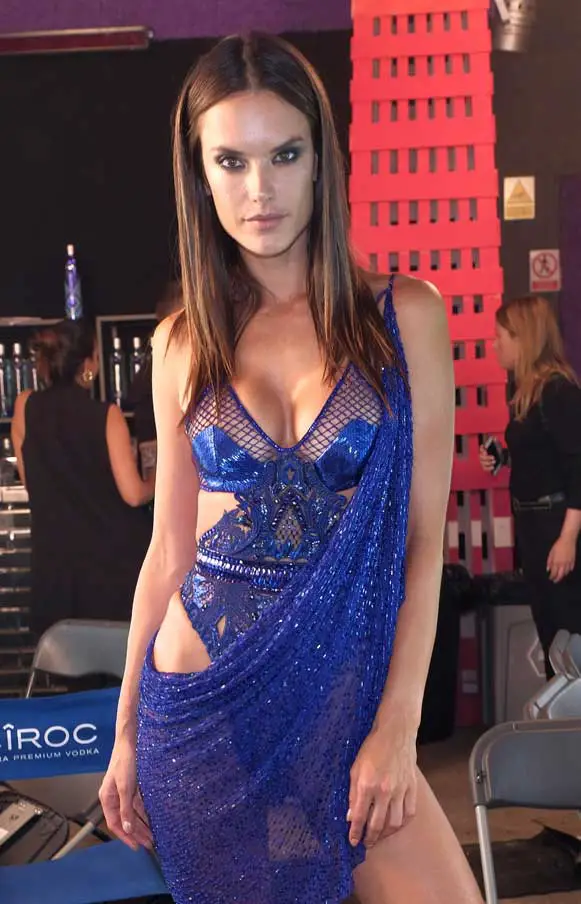 Liam Payne sat next to fellow musician Ellie Goulding at London Fashion Week and he was pictured making her laugh as the pair attended the Emporio Armani Fashion Show in London, England. Check out the pics above.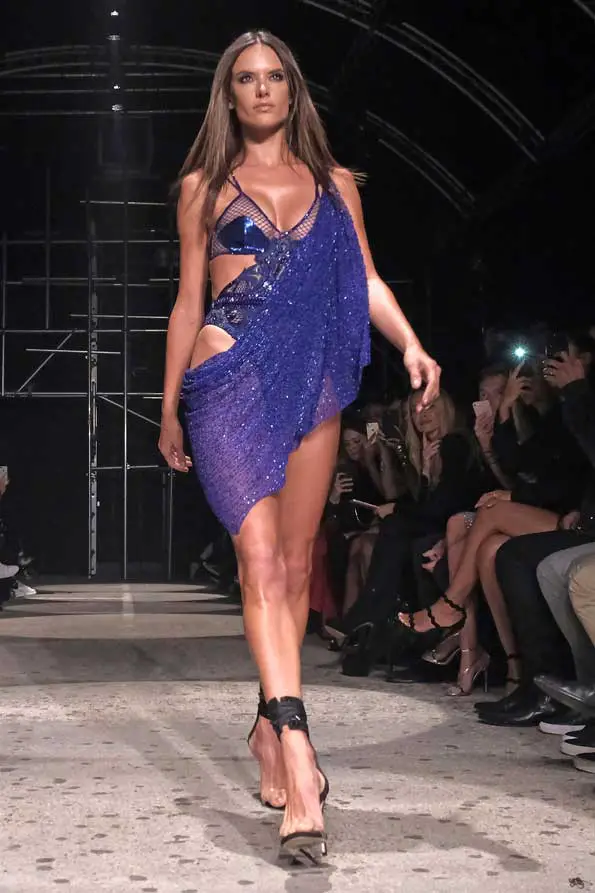 You can also see more of Model Alessandra Ambrosio on our FREE Celebrity image gallery here:  Alessandra Ambrosio Free Pics
Winnie Harlow Trivia: Winnie Harlow has starred in the music videos  "The One" by JMSN's, "Guts Over Fear" by Eminem, "#WHERESTHELOVE" by The Black Eyed Peas and Lemonade by Beyoncé.