Prince Harry arrived in Toronto, Canada over the weekend to kick-off the 2017 Invictus games.
The international event is a Paralympic-style multi-sport event, which was created by Prince Harry of Wales. The participants include wounded, injured or sick armed services personnel and their associated veterans.
The annual event was launched in 2014 in London, England. Prince Harry was seen handing out the first medals at the 'Jaguar Land Rover Challenge' where teams tackled off-road and agility testing their communication and team-work in two time-trials.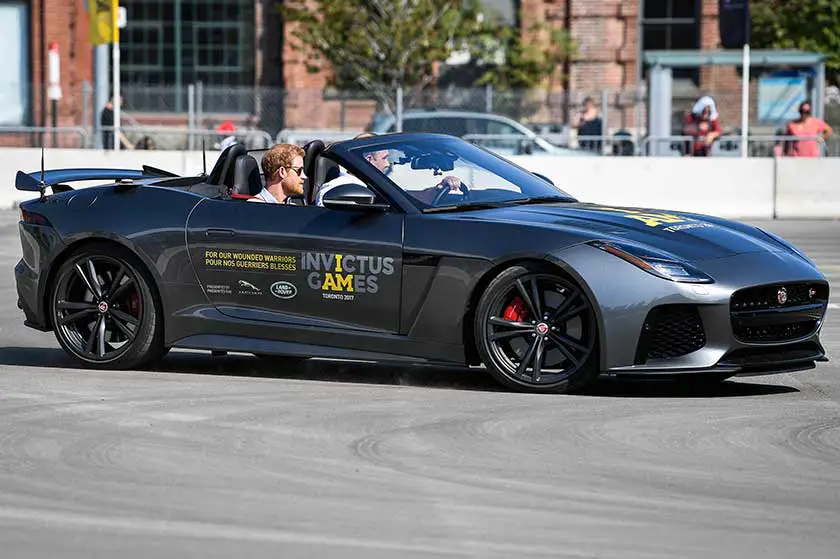 The Prince even got the opportunity to take a spin in the new Jaguar F-TYPE during the event. The Prince gave a heartfelt speech in which he told the crowd "I hope you are ready for some fierce competition. I hope you are ready to see the meaning of teamwork, the proof that anything is possible when we work together"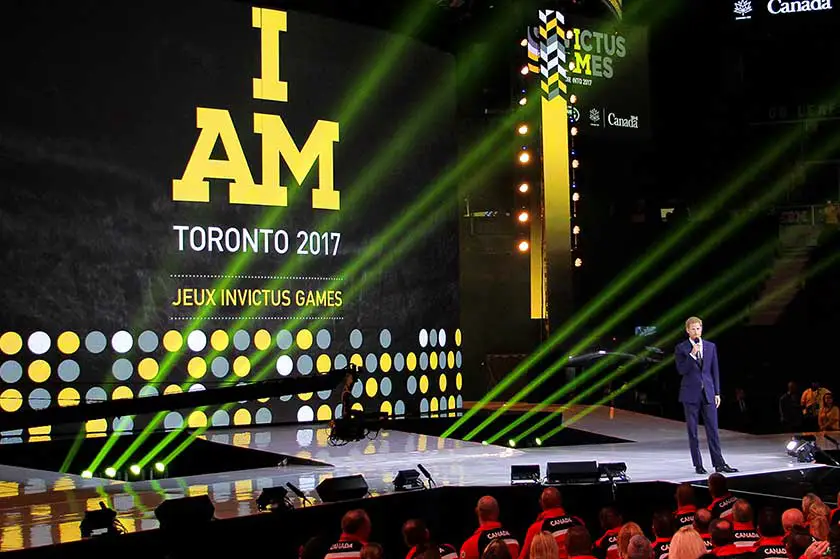 Primer Minister Justin Trudeau and Canadian actor Mike Myers were also in attendance as the games kicked off in at the Air Canada Center.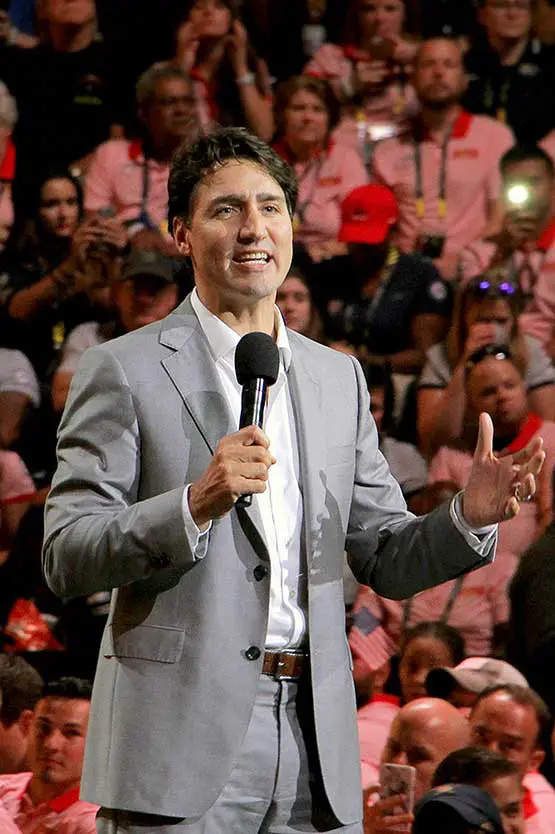 Trudeau told the 500 competing veterans '"You're not just here to inspire, you're here to win," Mike Myers was also handed a Canadian jacket as the game kicked off on Saturday night.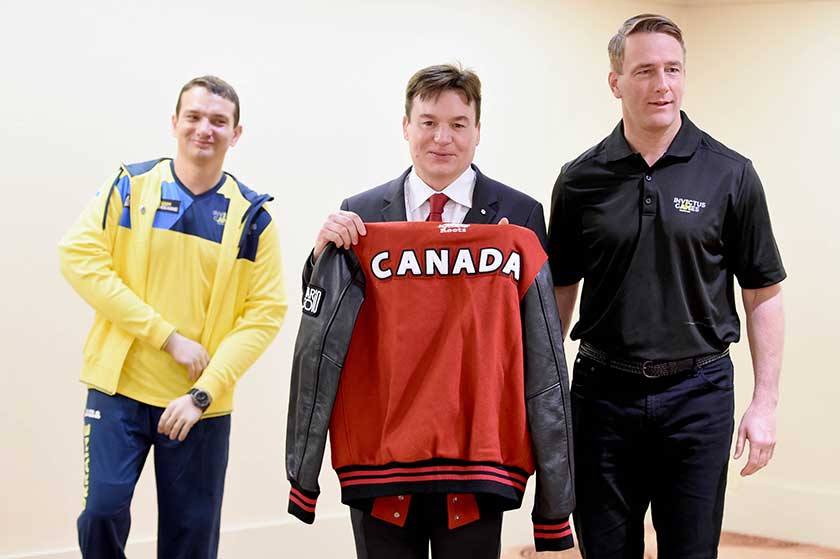 Harry's Brother Prince William the Duke of Cambridge and his wife Kate Middleton the Duchess of Cambridge also Visited Canada in 2016, where they were met by Justin Trudeau in British Columbia, Canada. Check out the video of William arriving in Victoria, BC with his family as they began their tour.
William speaks French & Kate cheers up Prince George : THE ROYALS ARRIVE IN CANADA
Applause followed Harry's emotional speech from the thousands in attendance watching, including Harry's girlfriend, Meghan Markle.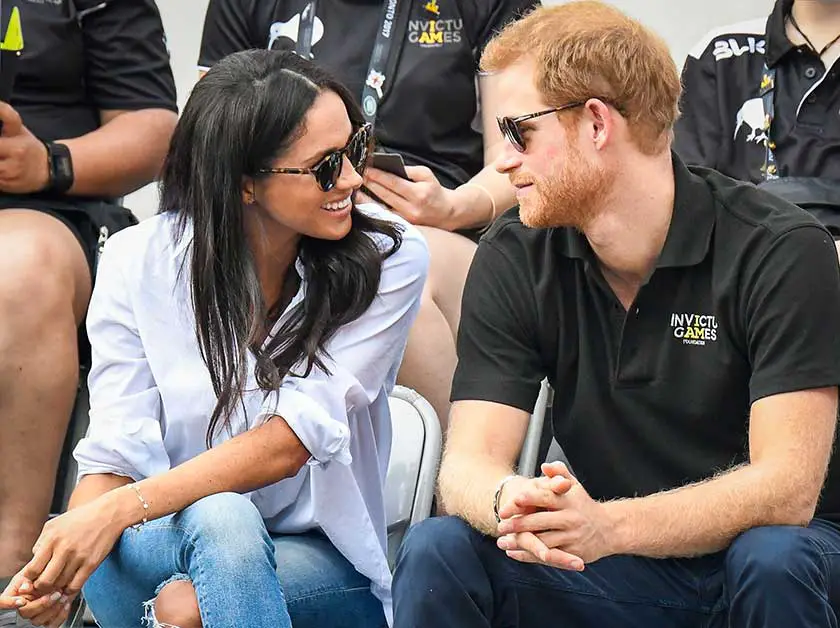 The Suits actress was spotted attending the opening ceremony with a friend Meghan and Harry met in May 2016 but didn't make their relationship official until October 2016. Pictured below on set of TV show Suits.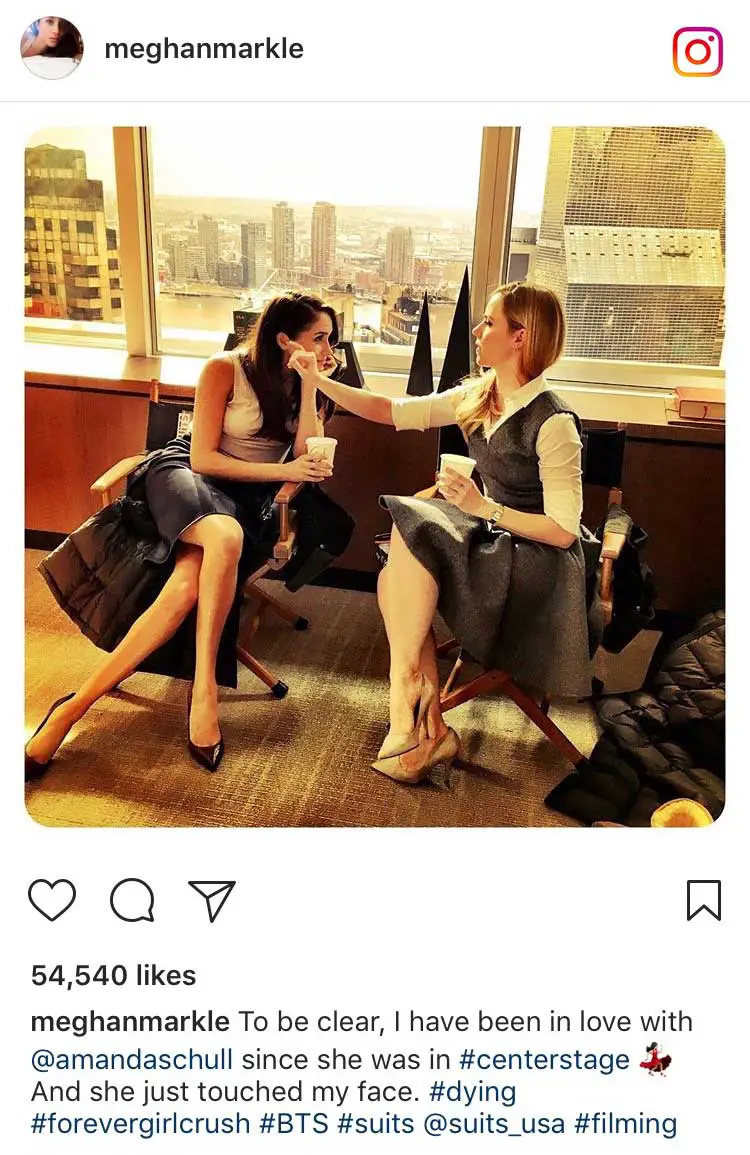 Meghan Markle Behind The Scenes on Set of Suits in Toronto Canada. Photo Courtesy of @mehanmarkle / Instagram
Prince Harry Trivia: Prince Harry's full name is 'His Royal Highness Prince Henry Charles Albert David of Wales'. However, he has always been known to us as Prince Harry!