Actress Lindsay Lohan was spotted at the Maria Ke Fisherman fashion show during the Mercedes-Benz Fashion Week Madrid Spring/Summer 2018 at Ifema in Madrid, Spain.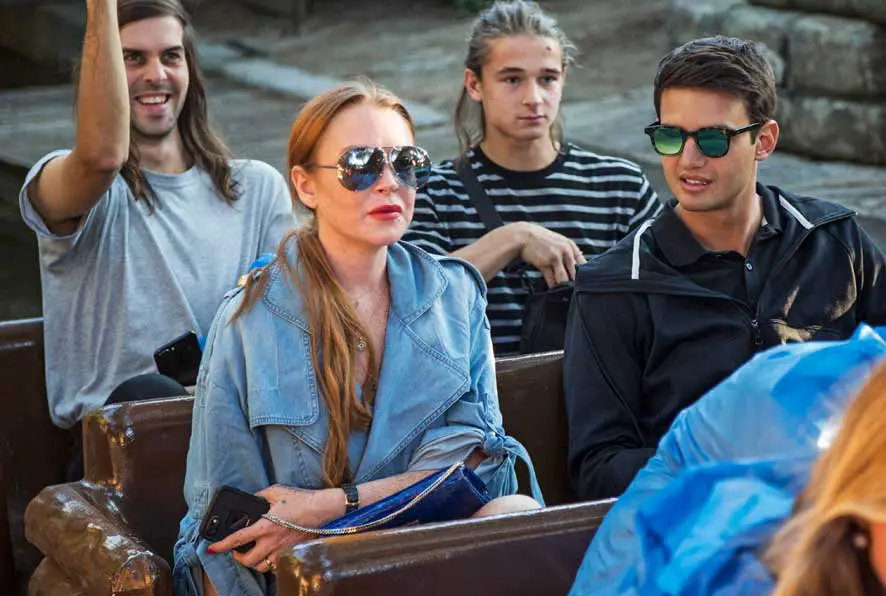 Wearing an eye-catching floor-length sweeping denim shirt-dress, a gold necklace, yellow platform shoes and aviator sunglasses the New York city native complimented the whole outfit with bright red lipstick.
Lindsay was pictured with publicist Scott Carlsen from Honest Management with the pair happily laughing together as they headed to the show held at an amusement park.
VIDEO: Jason Segel, Lindsay Lohan, Mischa Barton & Tara Reid Attend An Art Show – Who Else Can You See?
Earlier Lindsay Lohan was pictured going on a log flume ride at the park with some more make friends, one of them reportedly David Martins the Founder-Editor in Chief/Creative Director ODDA Magazine.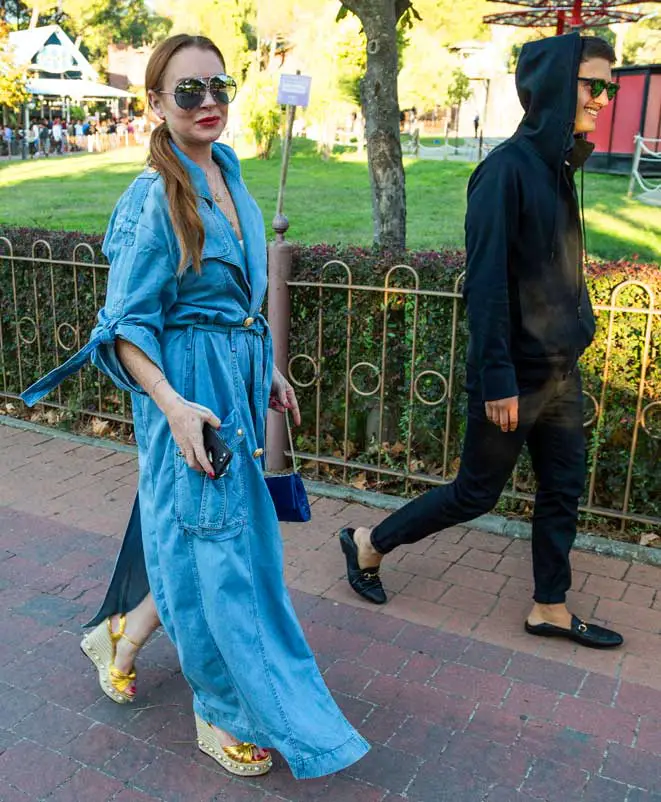 She also showed off her hand tattoos. One of them reads "I leave before being left. I decide." which is a quote from Brigitte Bardot.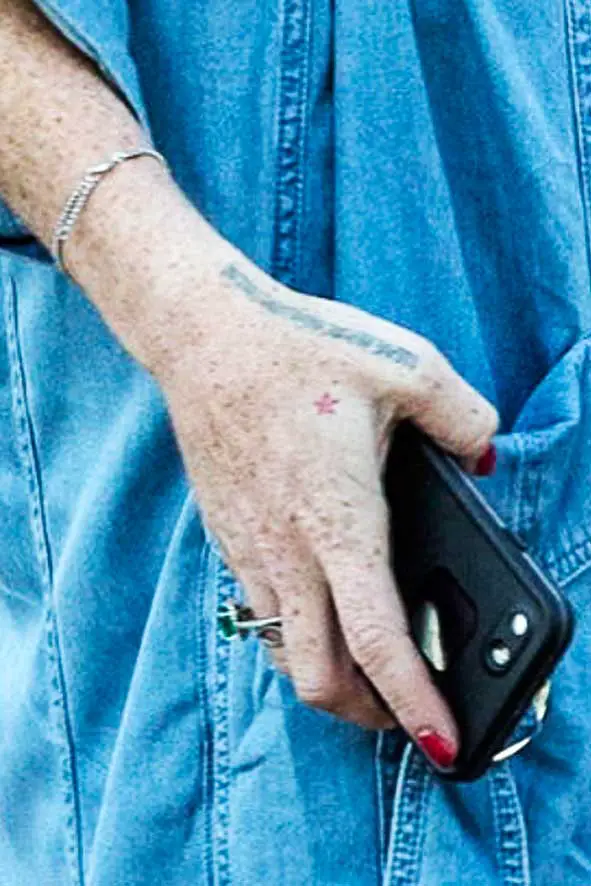 The other tattoo is a red star which she had inked to match the stars on her then-girlfriend Samantha Ronson's arm.
According to the New York Post Lindsay Lohan is reportedly going into the fashion business herself, and despite being arrested in Los Angeles for allegedly stealing a necklace the Mean Girls star is set to launch her own jewelry range!
Lindsay Lohan Trivia: Lindsay Lohan recreated Marilyn Monroe's final photo shoot called 'The Last Sitting' for New York Magazine in 2008.