Rita Ora called herself "Lady Stardust" as she posted an image of herself on a balcony in Malta with the sun setting wearing a gold Oseree bikini.
But it was one of her fans with the handle Silknatasha who posted a funny comment. The fan commented: "you know when your getting old when you look at pictures and think "you should be carful on balconies".
Rita has been taking a break before her Summer Daze Festival planned performance on 14th and 15th in Malta and Rita certainly looked as though she was perched right on the edge of the white wall on the balcony!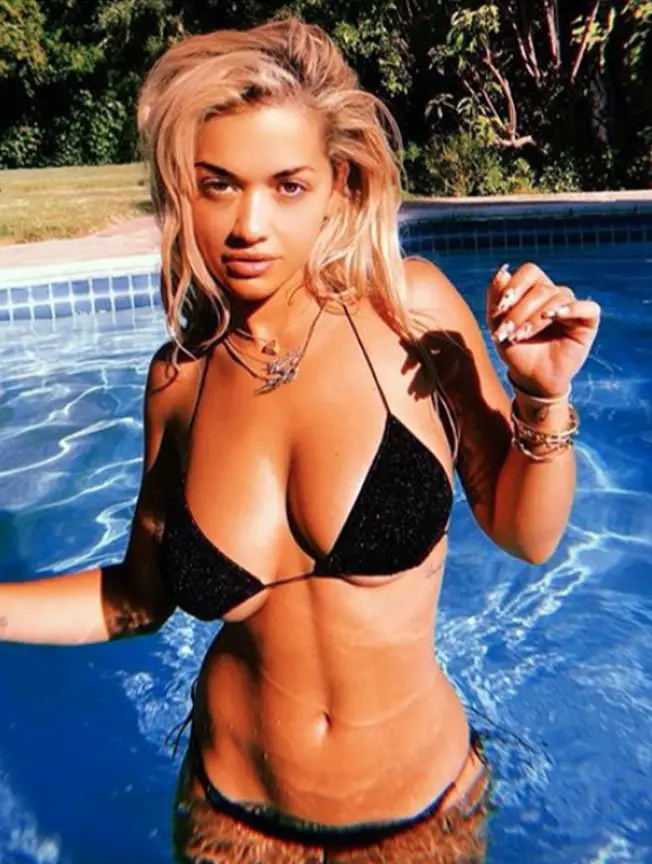 Rita's gold Oseree bikini will set you back around £155.38. The Kosovo born star also shared another bikini-clad picture, this time in a black bikini with the caption: "Run the Roads. #restinbitchface".
VIDEO: Rita Ora Wears A Stunning Red Dress in Hollywood
Rita Ora will be a presenter and nominee at the 2018 MTV Video Music Awards held in Radio City Music Hall in New York City on 20th August. She had previously hosted the BBC Radio1 Teen Awards below so she has plenty of experience.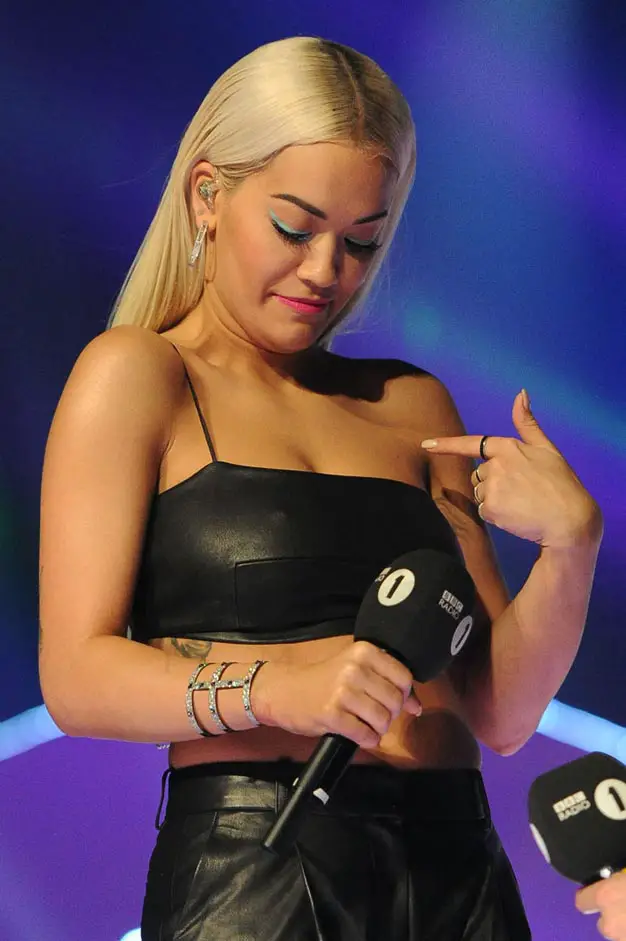 Rita Ora Trivia: Rita Ora was born in Pristina, SFR Yugoslavia but grew up in Notting Hill, London.