Rita Ora showed off some of her cool body art wearing a revealing leather crop top and KLS leather trousers, but do you know the story behind these tattoos?
Rita was pictured looking very animated on stage throwing her arms up in the air and showing off her tattoos which featured on her arms, wrists, and midriff.
Rita Ora's Alberto Vargas Pin-up Girl tattoo was done by celebrity tattoo artist Keith "Bang Bang" McCurdy in September 2013, during a trip to New York City and placed on her rib cage.
According to Bang Bang, Rita's side tattoo took a whopping five hours to complete, and was at the time the "most detailed tattoo" he's ever done for a celebrity.
The tattoo is of a semi-naked woman who Rita called "Rosetta" who is clutching her breasts while smelling a flower. It is based on an original, Alberto Vargas illustration. The tattoo reportedly signifies the power and build of the star.
VIDEO: Rita Ora Wears A Stunning Red Dress in Hollywood
The former X Factor judge left little to the imagination as she showed off her cleavage, toned arms, and stomach in the leather ensemble including her KLS leather trouser.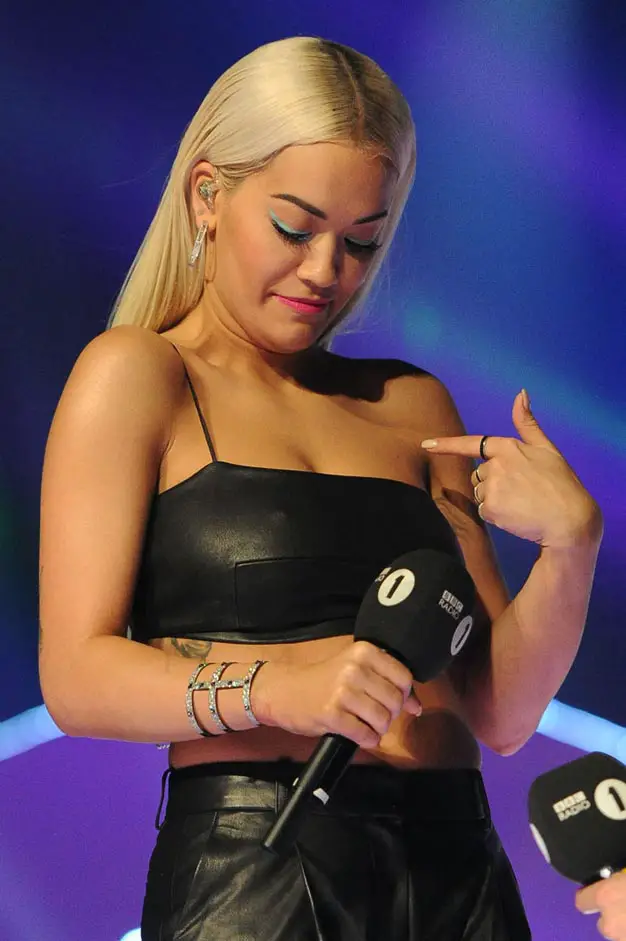 KLS is a label set up by former model Kimora Lee Simmons who sought to create versatile pieces that would give women round-the-clock style.
Rita showed off another tattoo on the other side of her rib cage. This was a quote by Shakespeare that read "Love all, trust a few, do wrong to none".
In this one picture, above, several tattoos could be seen including her outlined Triangle tattoo on her arm.
A Wishbone tattoo on her wrist could be seen as well as a 'Love Me' tattoo on her right wrist in red ink.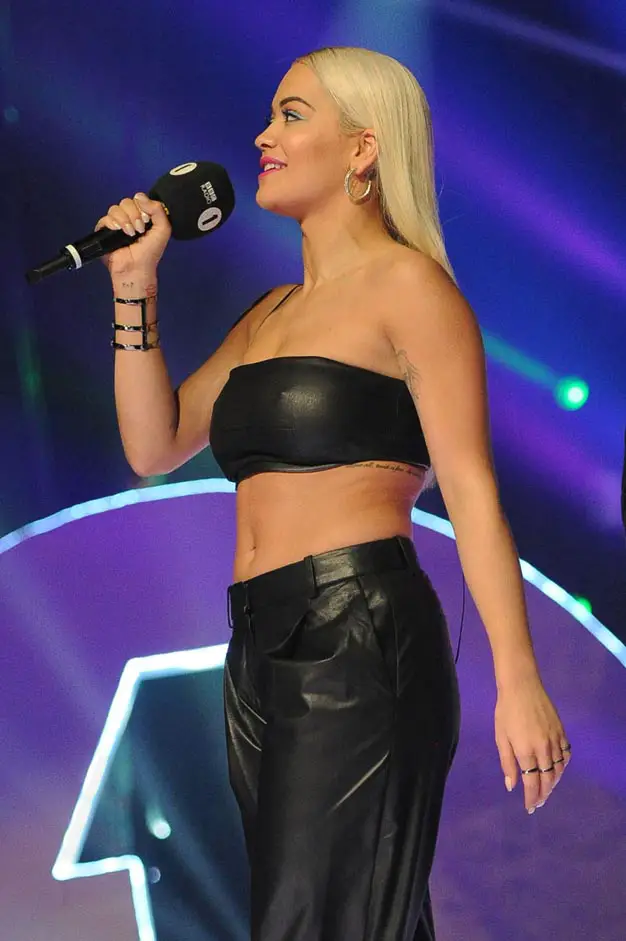 Her brother's name, Don, is inked on her arm and her sister's name Elena inked on her forearm in Hindi.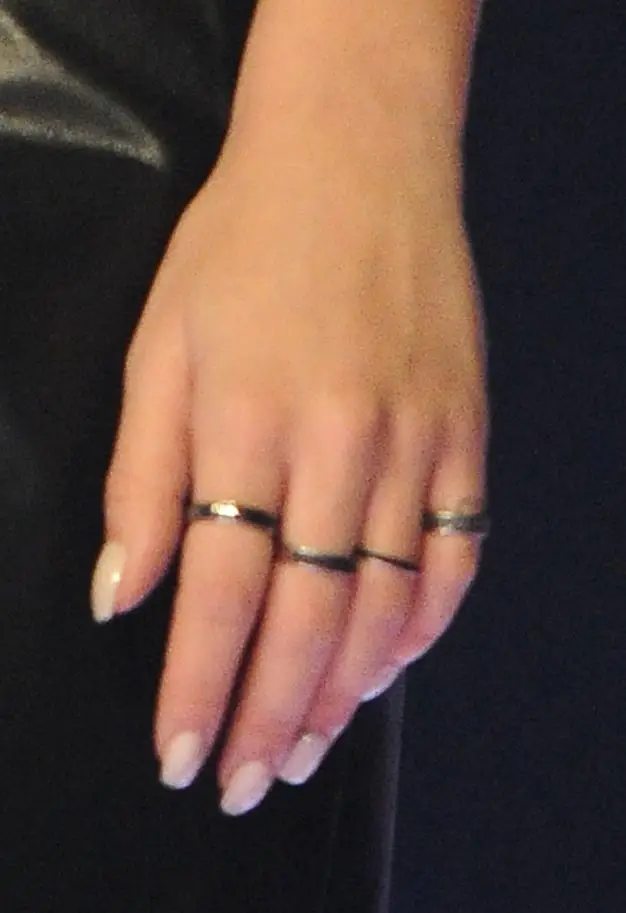 Rita also had a heart outlined on her little finger which was hidden under her silver jewelry.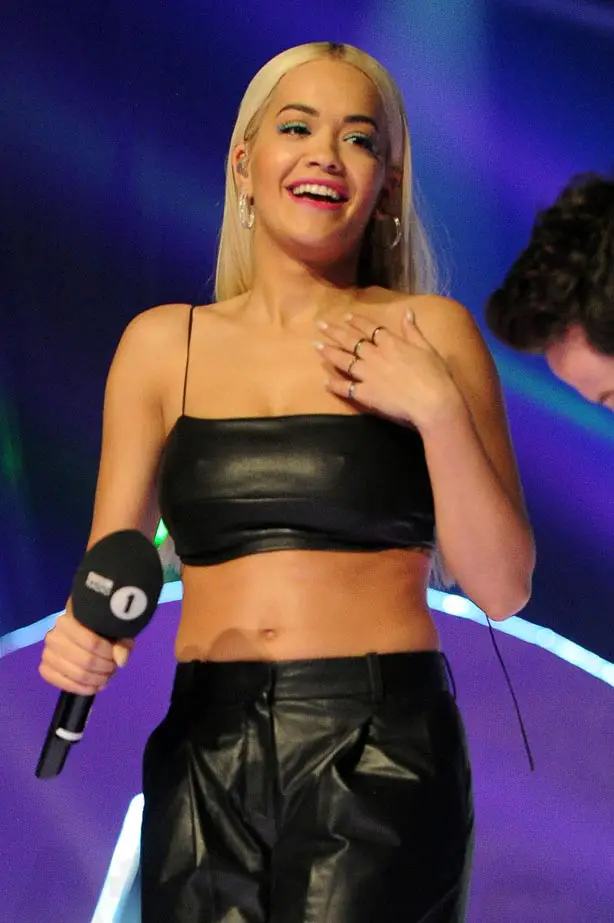 Finally, Rita showed off the amazing Greek Goddess of Love tattoo on the inside of her left arm. The image is holding Rita's heart which she has inked first before getting the Goddess to hold it!
Rita was pictured in London, England at the BBC Radio 1 Teen Awards.
Rita Ora Trivia: Rita Ora was born in Pristina, SFR Yugoslavia (present-day Kosovo) to Albanian parents.