Keanu Reeves hit the big screen as retired assassin, John Wick, in 2014 and the hit movie is set to hit our home screens with a TV spin-off! Here are some fun facts you might not know:
1. Starz are developing the TV series on John Wick titled The Continental – the mysterious hotel in the movie. The show originally was going to focus on the prequel stories but now is set in the present day with parts of the past being revealed throughout.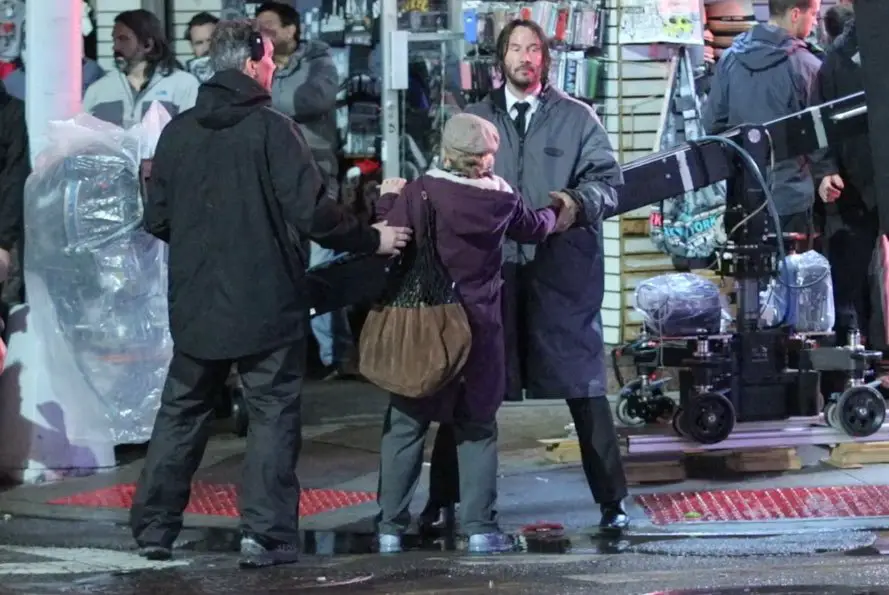 2. According to Slashfilm.com Director Chad Stahelski and screenwriter Derek Kolstad first talked about the TV show saying: "We'd like to wrap-up the story we're telling now and maybe save all our prequel ideas and impossible task ideas for that medium".
3. The title for the TV show is called The Continental ! The evidence is on IMDB.com which has a page on the new show explaining: "The television series will focus on the hotel chain that is home to the world's league of assassins."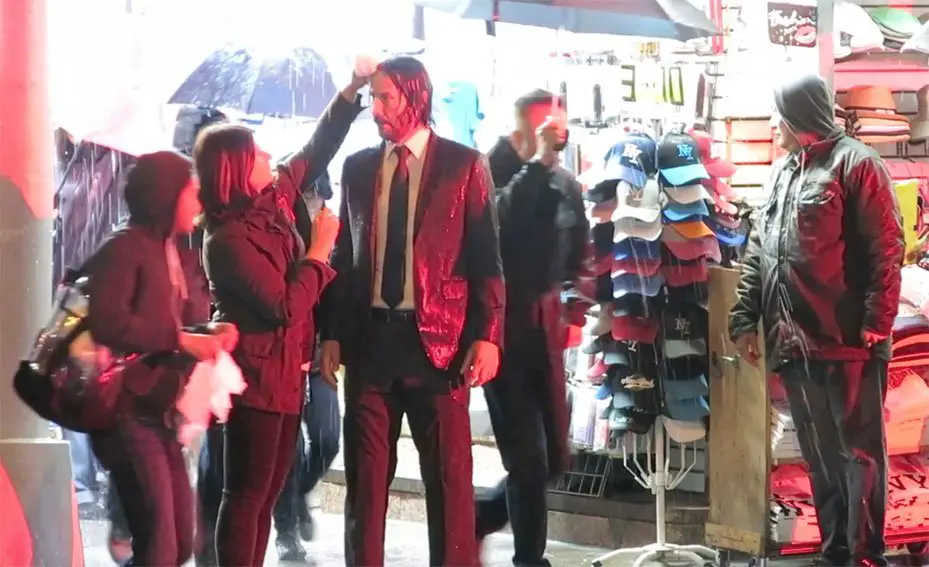 4. The show won't actually be about John Wick. Keanu Reeve's character will make a cameo in the series according to Collider.com.
5. Ian McShane, who plays the hotel manager Winston in the movies, might get a larger role.
6. According to the President of Original Programming for Starz, Carmi Zlotnick, the main character will be someone new: "I don't want to give too much about the story away, but it's somebody who is new to the world. His origin story, when you go back to the beginning, unknown to him, has some ties to the world."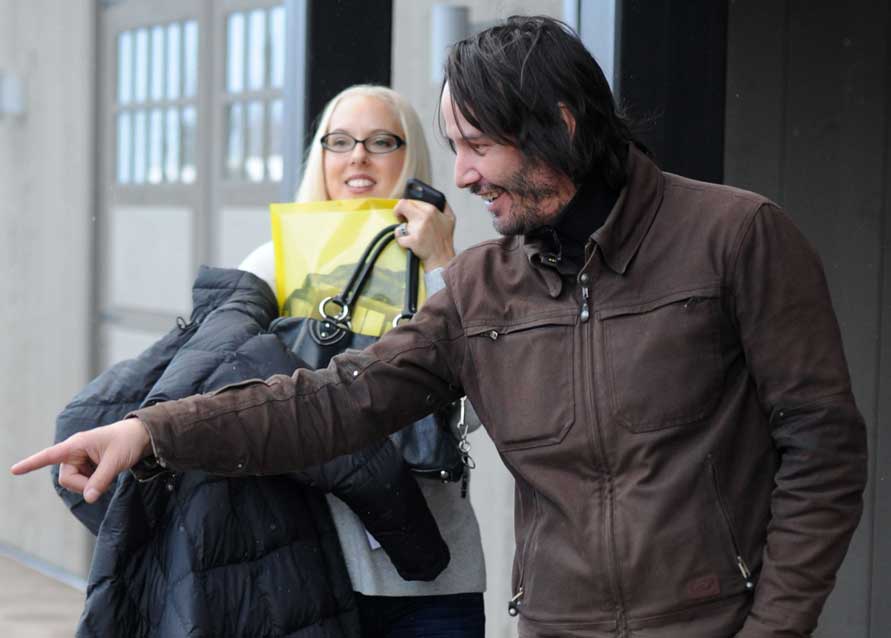 7. The Continental will be set in a hyper-real version of Los Angeles.
VIDEO: Sandra Bullock Films Post-Apocalyptic Thriller Bird Box in LA
Keanu Reeves was recently spotted carrying his possessions in a plain drawstring bag as he left his hotel with wet hair in Montreal, Canada!
The Matrix star was seen wearing a North Face jumper and jacket matched with his old cap, sporting the name of his motorcycle brand Arch!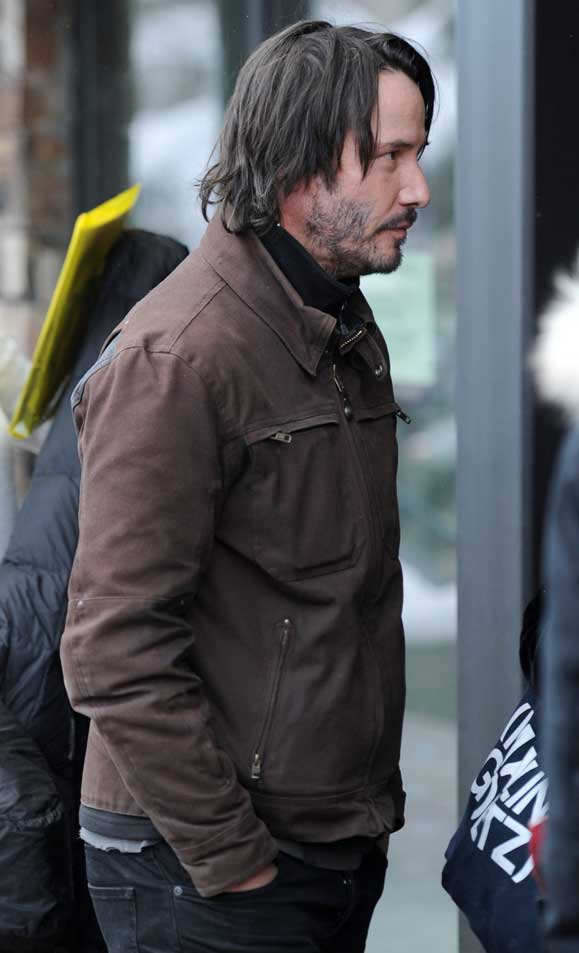 Keanu Reeves was also spotted on his Norton 750 Commando motorbike as he cruised around the streets of Los Angeles. He was pictured in Brentwood heading towards Westwood village in the photo at the top of the page.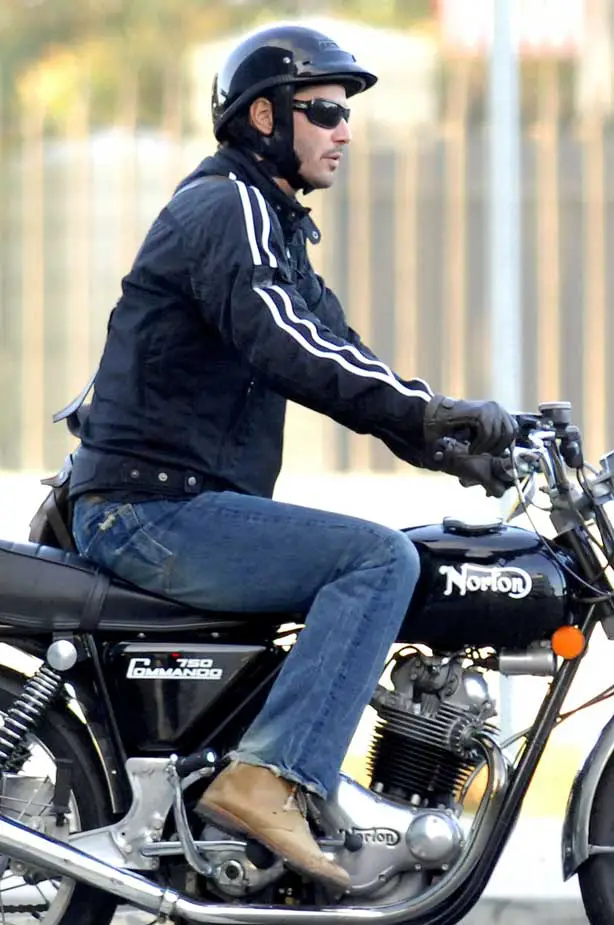 Keanu Reeves Trivia: Keanu Reeves apparently LOVES Ballroom Dancing!