Seen as it's "Awards Season" we thought we'd bring you this little gem from Madonna! The "Queen of Pop" accidentally stepped on Jessica Biel's elegant Elie Saab dress and couldn't stop laughing when Jessica turned around!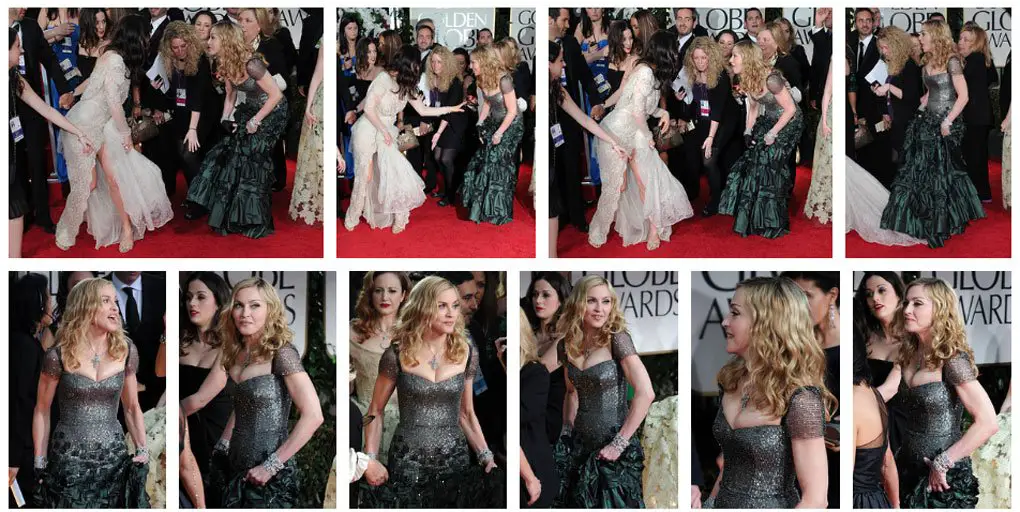 But when Jessica turned round she also saw the funny side of it as the assistant in between them tried to fix the problem.
Jessica's Elie Saab dress featured bridal-inspired lace throughout with a very high split up the front showing off her legs.
Madonna wore a very tight glittering Reem Acra gown as the pair attended the Golden Globes back in 2012 at the Beverly Hilton Hotel in Los Angeles.
Madonna Trivia: Guy Ritchie told Madonna that her nickname "Madge" was short for "Her Majesty".