Sprinkled with rose petals Madonna hopped in the tub for a relaxing bath but then decided to film herself in the buff as she gave us her thoughts on the Coronavirus, not realising she would be called a Covidiot.
With piano music playing in the background the naked singer declared:
"That's the thing about Covid-19, it doesn't care about how rich you are, how famous you are, how funny you are, how smart you are, where you live, how old you are, what amazing stories you can tell. It's the great equalizer and what's terrible about it is what's great about it. What;s terrible about it is it's made us all equal in many ways. Like I used to say at the end of 'Human Nature' every night, we are all in the same boat, and if the ship goes down, we're all going down together."
In the now deleted post she commented at the bottom: "No-Discrimination- Covid-19!! #quarantine #covid_19 #staysafe #becreative #brianeno."
VIDEO: "Covid Is The Great Equalizer" says Madonna From A Petal Filled Bath
However, even though this video is highly entertaining and an insight into Madonna's head during this Celebisolation, others have labelled her a "Covidiot"!!
Piers Morgan listed the top 20 "Covidiots" on his Daily Mail column with Madonna at Number 2! Pointing out that the filming location was at her $20 million home he responded to her "great equaliser" comment with: "Yeah, right. I would imagine those candles alone could feed a health worker for six months. As for the rose petals, we can only hope and pray they don't clog up her pipes and require a plumber to break off from vital emergency virus-related work to fix it."
Apparently, the reason Madonna posted this "bizarre" isolation video is because she is upset, "no one is paying attention to her" during the coronavirus pandemic, according to Sky News contributor Daisy Cousens.
Then The Telegraph posted an article titled "Celebrity Covidiots: all the stars making fools of themselves thanks to coronavirus" with Madonna in the bathtub as their featured image.
Covidiot
The term 'Covidiot', is now trending on social media describing people who put the health of the community at risk of Covid-19. The Telegraph's Michael Hogan put it perfectly "Another virus is sweeping the globe, #Covidiot, and celebrities are most prone to infection."
If that wasn't enough for her fans she also posted a video of her singing her classic single "Vogue" but replacing the words with "Go" and "We're going to eat some fried fish because there's no more pasta oh no".
One comment by Mert Alas visible on her Instagram page simply read: "Oh dear ! hahaha"
VIDEO: Madonna Sings "Vogue" With Fried Fish Lyrics #Celebisolation
But it wasn't just Madonna getting the Piers treatment. Other Covidiots included the Colvin brothers, President Trump, Prime Minister Boris Johnson, Spring-breakers, Idris Elba, Cardi B, Vanessa Hudgens, Sam Smith, U2's Bono, Jared Leto, Drake, Jamie King, Evangeline Lilly, Elon Musk, Kim Kardashian, Taylor Swift, Gwyneth Paltrow and The Duke and Duchess of Sussex.
*NEW: The Cov-idiots.
I name & shame 20 miscreants who've let themselves down in this #coronavirus crisis with their delusion, egos & selfishness.
My column: https://t.co/ItgICRkb1r pic.twitter.com/F9gJn8v3uT

— Piers Morgan (@piersmorgan) March 30, 2020
However, it was Wonder Woman actress Gal Gadot who claimed Piers Morgans Number #1 Covidiot! Singing John Lenon's "Imagine" within their multi-million dollar mansions did not go down well with Piers or most people on social media!
Gal Gadot posted:
"We are in this together, we will get through it together.
Let's imagine together.
Sing with us ❤
All love to you, from me and my dear friends. #WeAreOne ……. #KristenWiig #JamieDornan @labrinth @james_marsden @sarahkatesilverman @eddiebenjamin @jimmyfallon @natalieportman @zoeisabellakravitz @siamusic @reallyndacarter @amyadams @leslieodomjr @pascalispunk @chrisodowd @hotpatooties #WillFerrell @markruffalo @norahjones @ashleybenson @kaiagerber @caradelevingne @anniemumolo @princesstagramslam"
You can see the celebs above who are responsible for joining in!
As for a quick catch-up as to who the other people on the list are the Colvin brothers drove around Tennessee and Kentucky buying up as much hand-sanitizer and face masks as they could. They managed to acquire nearly 18,000 bottles! They have been stopped and the state attorney general's office has opened an investigation.
Covidiot President Trump was lambasted again when he talked about his Bachelor-finale TV ratings as he stood two inches (not 6 meters) away from his colleagues, while Prime Minister Boris Johnson boasted he had "shook hands with everybody!' at a hospital visit three weeks ago. He now has the Coronavirus himself.
The Spring-breakers came under fire, especially in Florida, when they ignored advice to cancel their trips and decided to go ahead partying on the beach. The danger is they could return home to potentially every state in America and infect the locals and the elderly.
When spring breakers were chortling about "boomer removal," you could just hear the karma gods revving up their engines… https://t.co/eylDR5JYaX

— James Woods (@RealJamesWoods) April 1, 2020
Covidiot Vanessa Hudgens has had to apologize after an "insensitive" Instagram Live video where she said: 
"Um yeah, til July sounds like a bunch of bulls***. I'm sorry. But like, it's a virus. I get it like, I respect it, but at the same time like even if everybody gets it, like yeah, people are going to die, which is terrible, but like inevitable? I don't know, maybe I shouldn't be doing this right now."
Piers responded: "Ms Hudgens is like, in urgent need of shutting the f*ck up.", while BuzzFeed Germany's Ehis Osifo starting his piece "Vanessa, pls log off."
Covidiot Jaime King suffered backlash when she THANKED the Coronavirus!
"Thank you for shaking us and showing us we are dependent on something much bigger than we think. Thank you for making us appreciate the luxury we lived in, the abundance of product, freedom, health, and realizing we were taking it for granted. Thank you for stopping us, to make us see how lost we were in the busyness, not having time for the most basic things. Thank you for allowing us to put aside all our problems we thought were so important and showing us what is actually important."
Piers responded to Jamie King's video with "What the flying f*ck????? It's shaking us into ICU beds and showing us how to die, you imbecile."
Covidiot Evangeline Lilly didn't seem to get the message as she posted on Instagram: "#morningtea ☕️ Just dropped my kids off at gymnastics camp. They all washed their hands before going in. They are playing and laughing. #businessasusual"
Lots of people tried to remind this less-than-thoughtful celebrity, who has also alluded that the Coronavirus might be a conspiracy that her kids shouldn't still be going to gymnastics camp and should be social distancing. One person even wrote back: "We have lost more people than US in 9/11. Cheers from Italy. Enjoy your tea."
Elon Musk came under fire yet again after he tweeted "The coronavirus panic is dumb". 2Oceansvibe responded in an article titled Another Stupid Tweet From Elon Muck This Time About Covid 19 ending the article with "I'm sure he'll gift us with plenty more unsolicited and ill-informed opinions before this is over."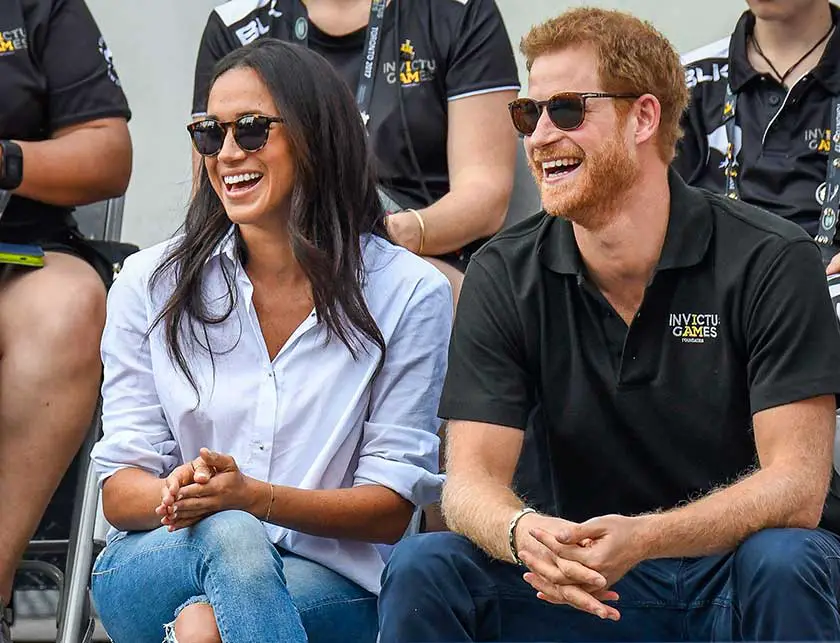 Finally, after the former Duke and Duchess of Sussex, Covidiots Meghan and Harry, recently flew in a private jet to Hollywood to look for a mansion to live in, they posted their best wishes to the NHS workers "across the pond". Piers final comment on the covidiots subject aimed at Harry and Meghan was: "I don't want to hear another word from this staggeringly entitled duo for the duration of this crisis."
You can read Piers' full article on the Daily Mail here: 
PIERS MORGAN: The coronavirus has made heroes out of many but brought out the selfish worst in others – here are my 20 top Cov-idiots so far (and isn't it funny how many are rich and famous?)
Some Celebrities ARE actually helping people through this difficult time with some more fun and modest Tweets and Instagrams. Kevin Bacon started his #ISTAYHOMEFOR campaign, Liam Gallagher started re-writing some classic Oasis songs on Twitter and Miley Cyrus wants you to meditate with her!
Remember to stay safe out there in these uncertain times. You can find lots of good information on the World Health Organization website. Visit it here:
Oh and if you're bored at home? Running out of TV shows to watch? Check out the "1001 Things To Do In Quarantine" Website Below!

Madonna Trivia:  Martha Graham, the famous American dancer and choreographer gave Madonna the nickname "Madame X" when Madonna was just 19 years old. She would go on to use this nickname as the title for her 2019 album.