Nicole Kidman fashioned a stunning black double-breasted twill blazer with white stitching designed by Chloé as she stepped out at the 2018 Toronto Film Festival.
The Big Little Lies star matched the blazer with skinny trousers and high heels, which proved to be a bit of a problem when she left a studio as it had rained.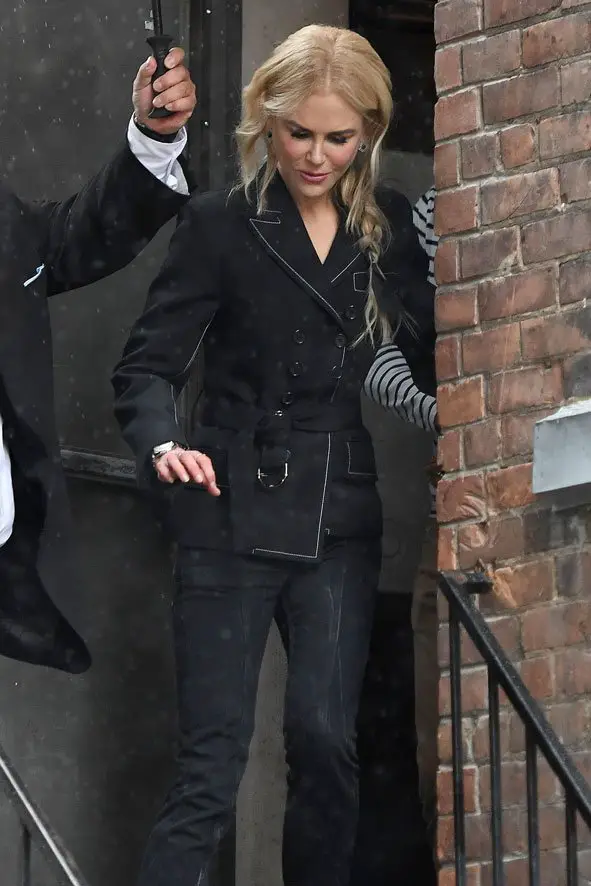 Peeking around the corner Nicole saw the treacherous steps down but luckily she had a big bodyguard to assist her with an umbrella and other assistants to help guide her down the stairs.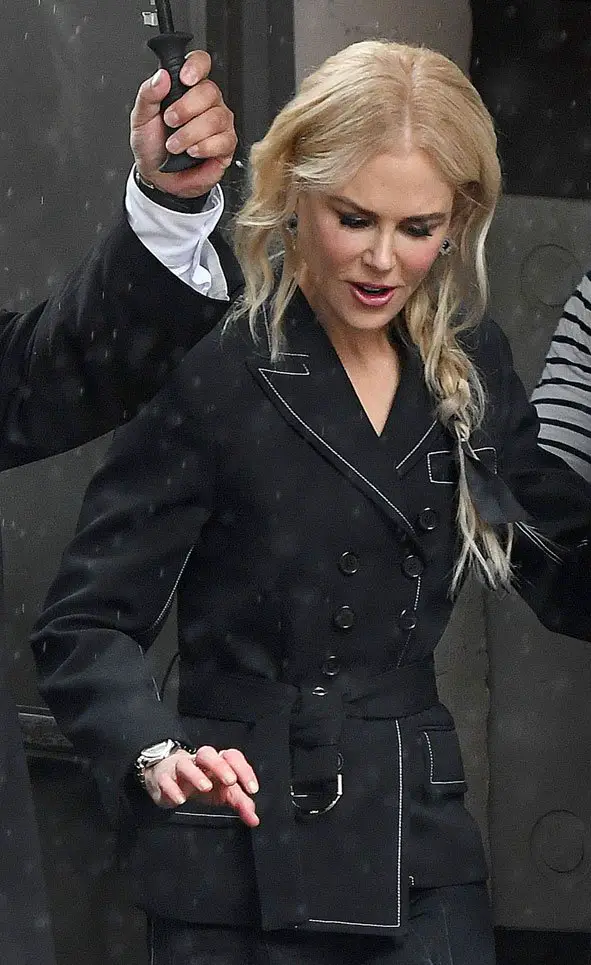 The chic blazer with a waist belt by Chloé retails for around $2000 and is from Chloé's Pre-Fall '18 collection. Nicole was at the TIFF event to promote her new movie titled Destroyer.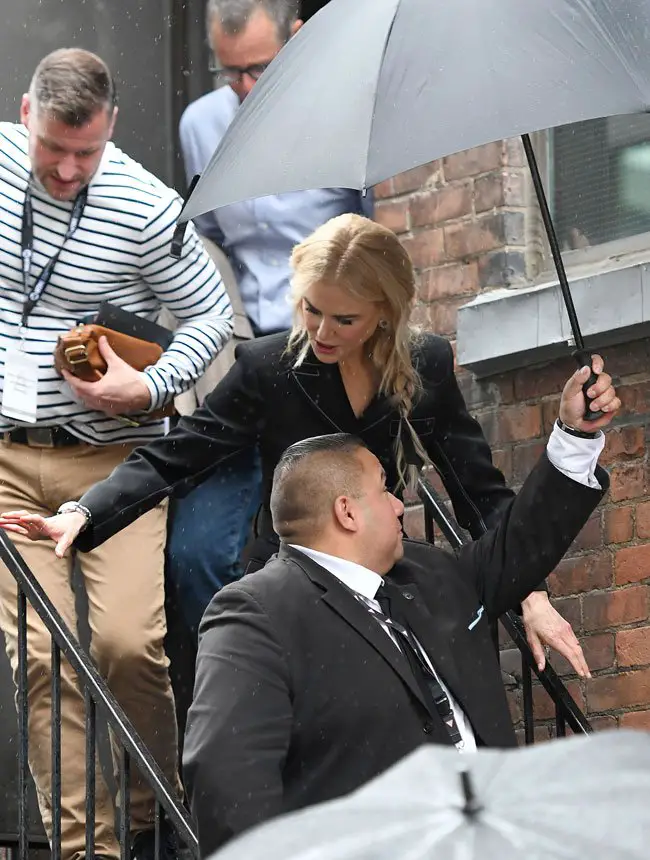 Nicole Kidman Trivia: Australian Nicole Kidman was actually born in Hawaii when her parents were in the States on student visas!