Nick Offerman was exclusively pictured on set of the thriller Bad Times At The El Royale (2018) alongside Jeff Bridges filming scenes in British Columbia, Canada.
When they were filming these scenes in 2018 the news of Nick Offerman joining the film noir hadn't even become official with both IMDB and Wikipedia not yet naming him as part of the cast.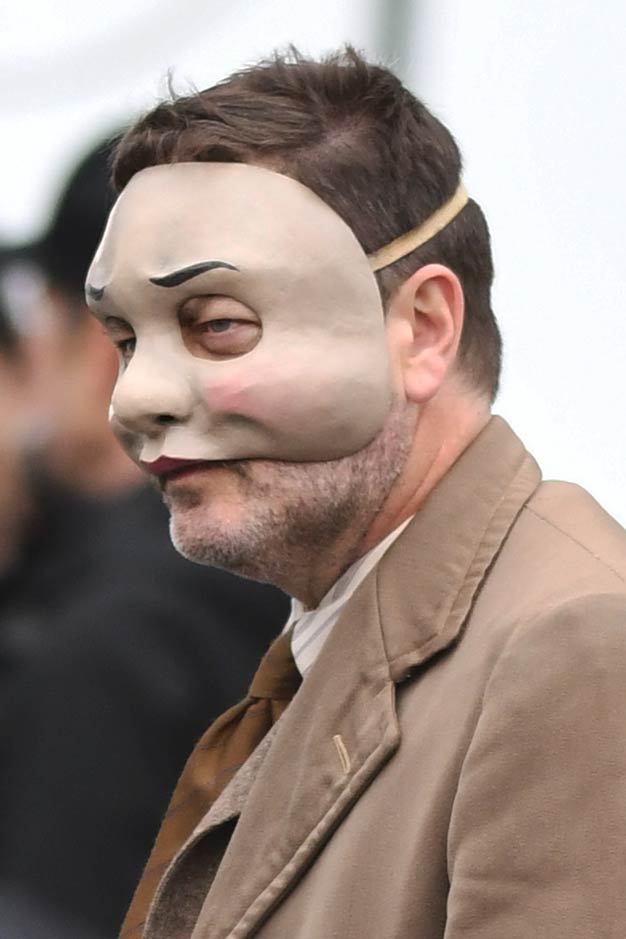 Nick was pictured wearing a smart long jacket, leather gloves, and a mask as he filmed what looked like a robbery.
Jeff Bridges' character looked to be getting away with a bag full of loot and the movie set featured some huge fans to create a snowy backdrop. Check out our behind-the-scenes video below:
VIDEO: Bad Times At The El Royale (2018) Jeff Bridges Filming in Canada
In another scene, a third accomplice in a mask could be seen with a shotgun and a classic car driving by with California plates.
The movie is being filmed in British Columbia, Canada but it is set in Lake Tahoe, California.
The highly anticipated film is set in the 1960's with Jeff in character and laughing with the crew and Nick Offerman between takes.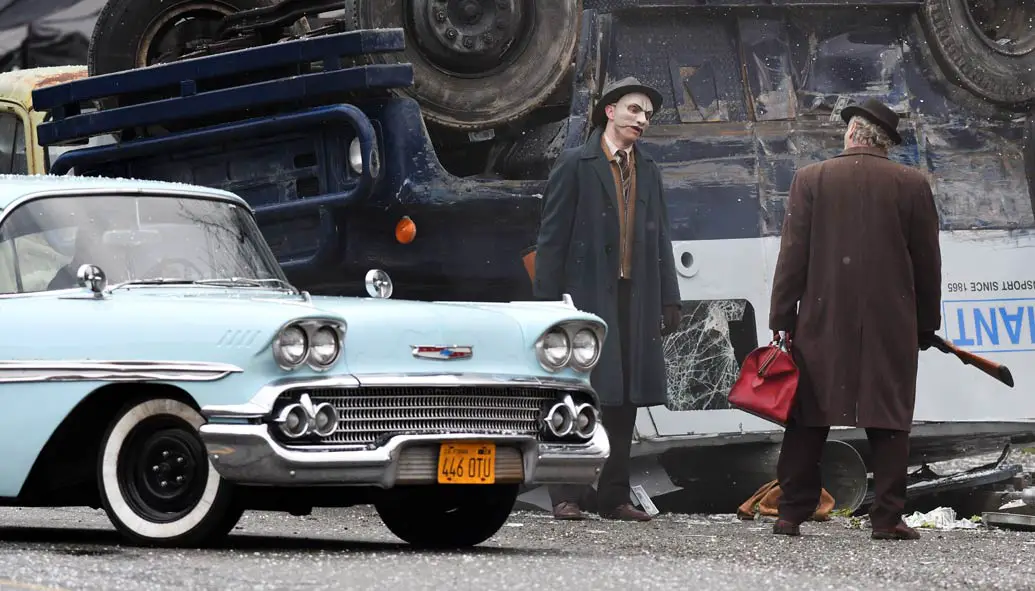 Carrying a shotgun, Jeff's character also dressed in a smart retro outfit and carried a leather bag as the snow came down around them with the help of some high-powered fans.
The crime-thriller also stars Russell Crowe, Dakota Johnson, Chris Hemsworth, Cynthia Erivo, Cailee Spaeny and Mark O'Brien. Check back for more updates.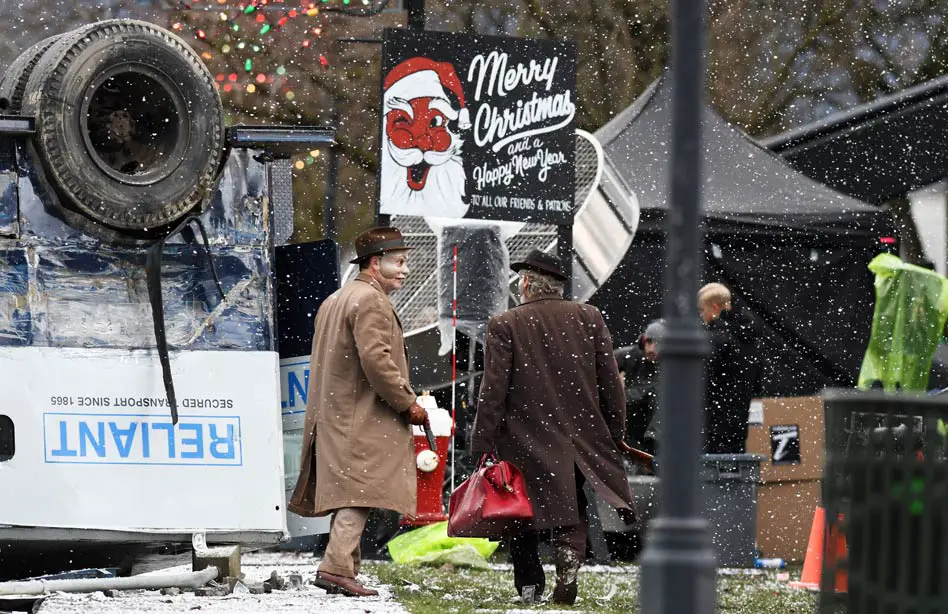 Nick Offerman's breakout role was as Ron Swanson in Parks and Recreation and this will see him in a much more serious role. The film has been shrouded in mystery with the first pics being seen right here. The movie features a run-down hotel called the 'El Royale'.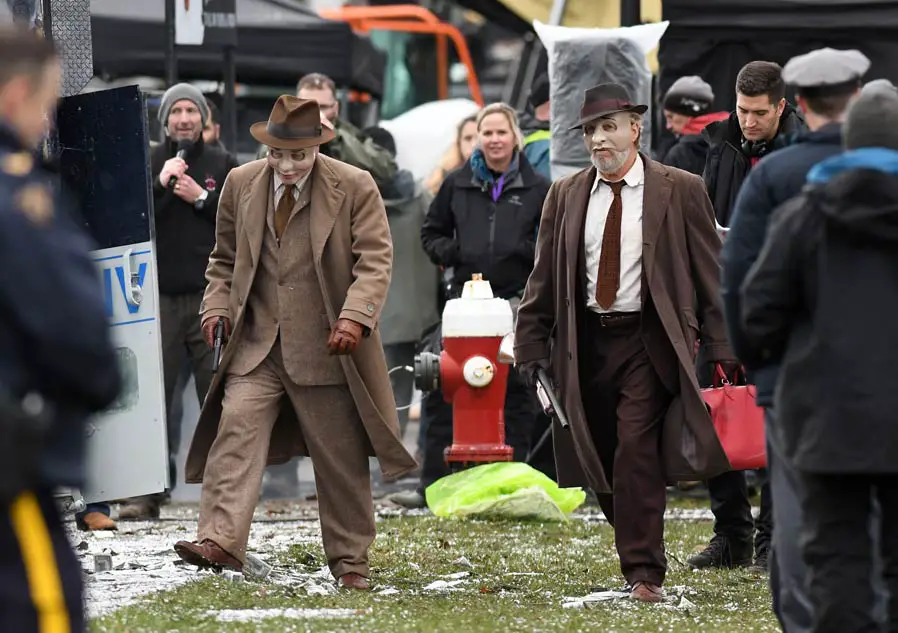 Nick Offerman Trivia: Nick Offerman is famously a carpenter as well and has his own website: Official Offerman Woodshop which " is a small collective of woodworkers and makers based out of Nick Offerman's kick-ass wood shop in East Los Angeles".