Chloe Sevigny was pictured at the 2018 Sundance Film Festival fashioning two pigtail buns which reminded onlookers of the Princess Leia look!
The was promoting her new movie Lizzie matching her pigtail look with a black furry jacket and vintage blue denim jeans.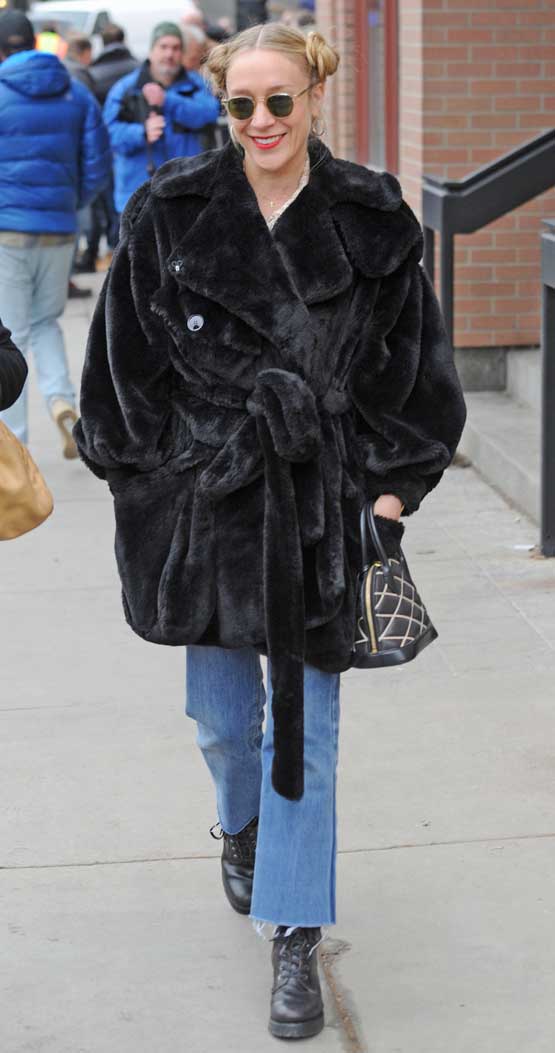 Lizzie follows the real-life murders of Abby and Andrew Borden back in 1892 in Falls River, Massachusetts. Chloe plays the main character Lizzie while Kristen Stewart plays Bridget Sullivan, the live-in maid, in the highly anticipated movie which premiered at The Sundance Film Festival on 19th January 2018. Chloe is also a producer of the movie.
VIDEO: Kristen Stewart Jumps Over a Puddle in Park City at The Sundance Film Festival
Did you know the iconic Princess Leia "Cinnamon Buns" were inspired by turn-of-the-century Mexican south-western Pancho Villa woman revolutionaries according to Star Wars creator George Lucas.
Chloe Sevigny Trivia: Chloe Sevigny's first movie was titled Kids (1995) which she received an Independent Spirit Award nomination for.